Events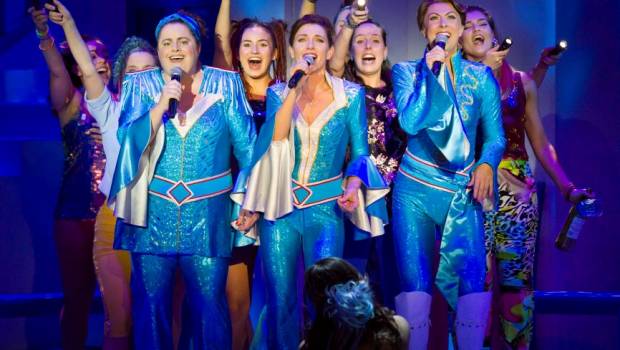 Published on July 12th, 2018 | by Lisa Marie
Mamma Mia! the Musical Review (Melbourne 2018)
Summary: Mamma Mia is an extremely funny, witty and amazing musical from start to finish with a great narrative that successfully draws you in.
Currently playing at the Princess Theatre, it's now time for Melbourne to experience the 2009 theatre incarnation of Catherine Johnson's novel (or to some extent the 2008 film) Mamma Mia which revolves around a young woman called Sophie (Sarah Morrison) who is marrying her soulmate Sky (Stephen Mahy) on a Greek Island. So while Sophie plans for her wedding, she realises that something is missing and that is her father and although she was raised by a loving devoted single-mother called Donna (Natalie O'Donnell), she never knew who her father was.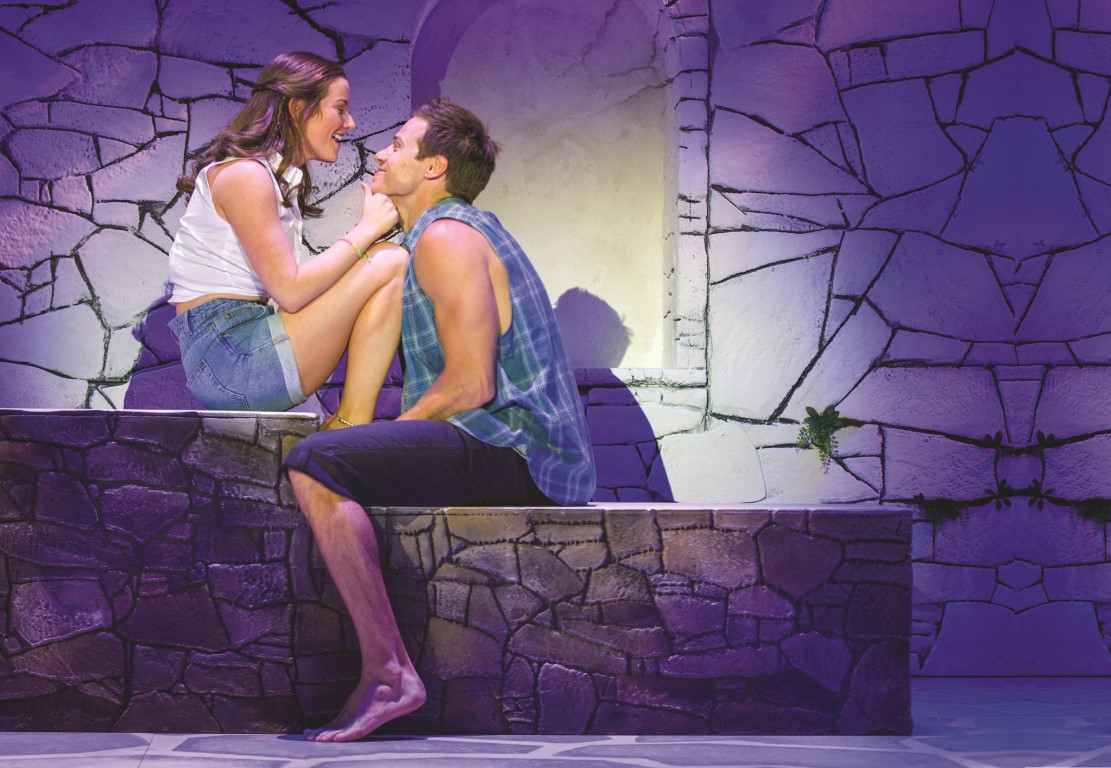 As a result, she finds her mothers diary from the year that she was conceived which has the names of three potential fathers (Ian Stenlake, Phillip Lowe and Josef Ber) to which she invites to her wedding. Although her mother Donna is unaware of this fact, her friends (Alicia Gardiner and Jayde Westaby) are there for moral support, including some cheeky laughs for the audience. Sophie's best friends (Monique Sallé and Jessica DiCosta) also lend some balance to her story, including their beautiful harmonies for us to enjoy. With such a great cast and fun story, it creates a compelling and emotional drama of unexpected twists, romance, comedy and of course some of the best ABBA songs to help bring this musical to life.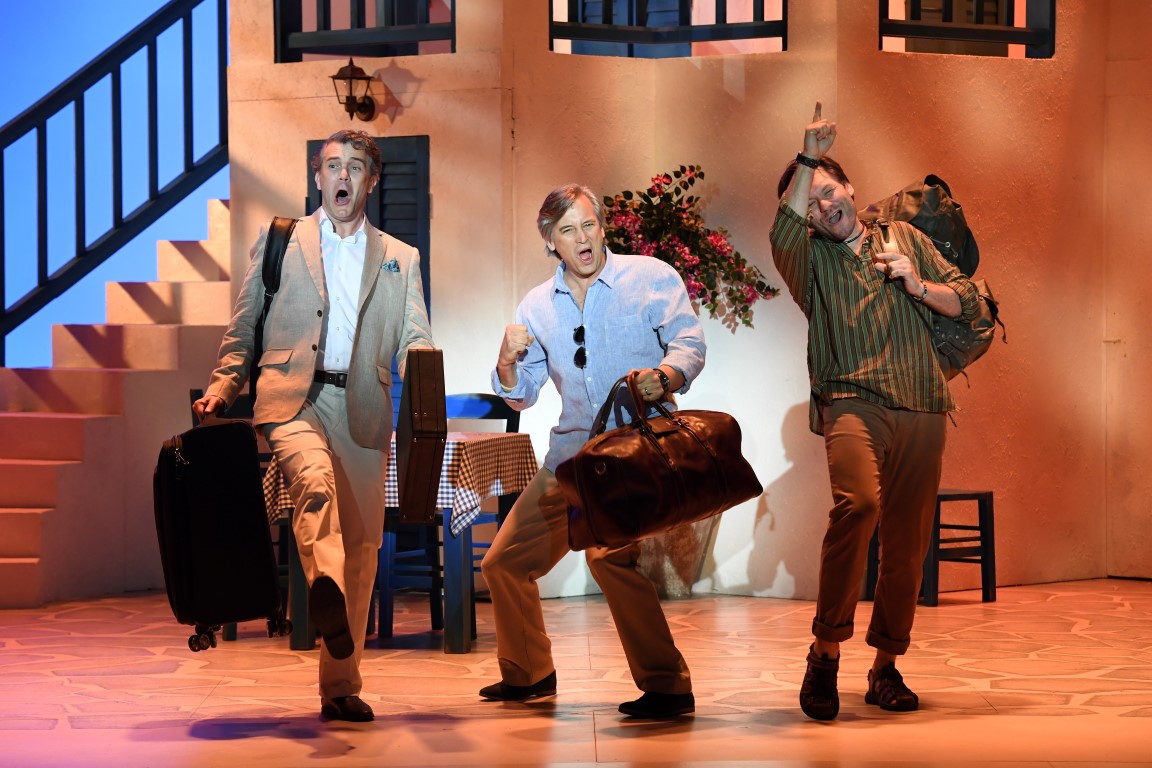 As a fun fact, Mamma Mia first opened in Australia in 2001, followed by 2009 (after the film) and 17-years later, fans new and like can once again experience this beautiful story filled with ABBA songs as literally, "here we go again"… oh… this production boasts 22 of their greatest songs such as Mamma Mia, Dancing Queen, Lay All Your Love on Me and S.O.S. to name a few! The song Sleeping Through My Fingers which was my favourite also brought a tear to many in the audience due to its powerful lyrics.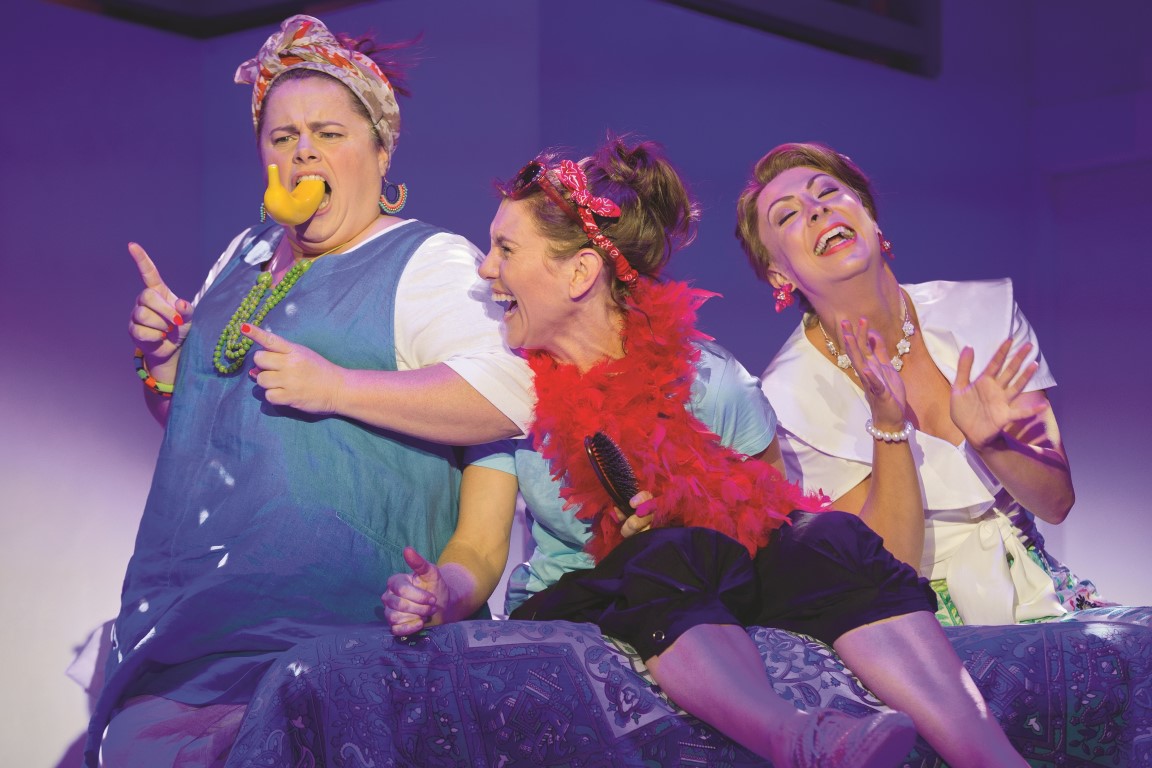 Like other musicals, Mamma Mia! is a little kitschy but in a good way with its over the top numbers, mesmerising choreography, colourful costumes and clever sets as the audience is drawn into the story of Sophie. A special mention should be made about the set design which really channels this Greek Island with its blue and white colours that when matched with the costumes, it successfully creates this on-stage world, including its summery colours and the taverna with all its festivity and clever lighting to help with the overall atmosphere.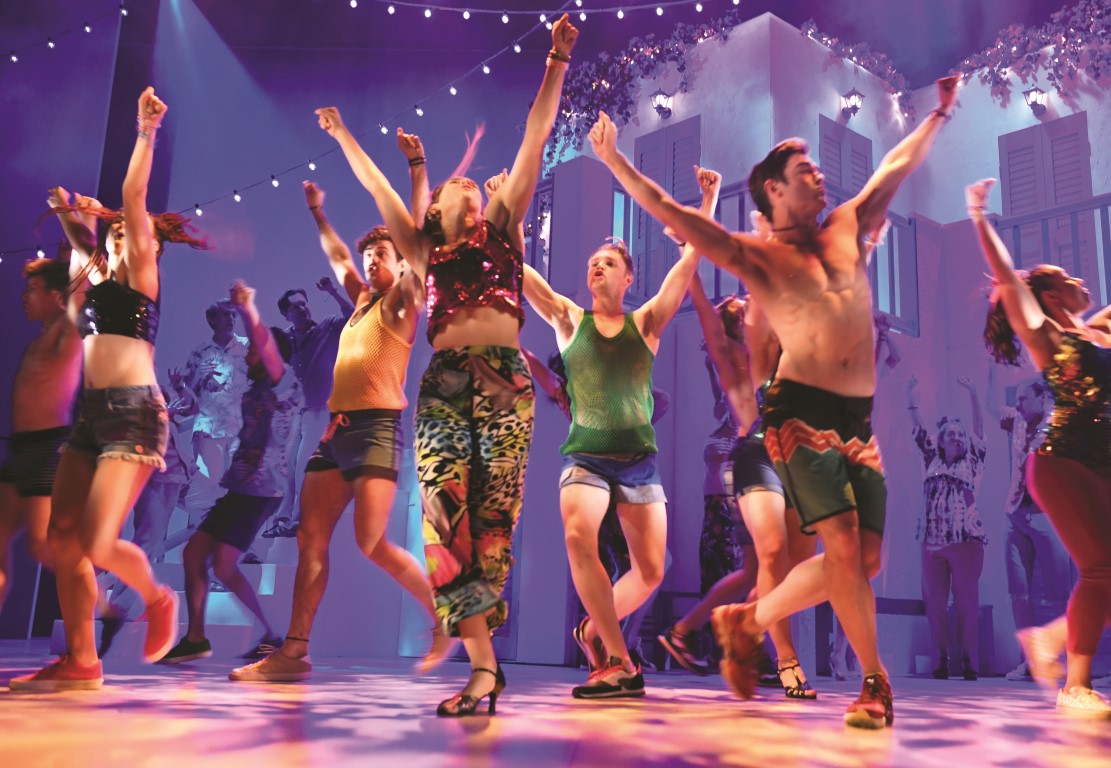 When it comes to the music, the cast really excel at the songs in this performance who not only pay homage to the original ABBA songs but they are slightly reinvented for this musical that works on all levels and is matched perfectly with the music of the live eight-piece band. The standout performances for us was Natalie O'Donnell as Donna and Sarah Morrison as Sophie who not only had some great on-stage chemistry but really bounced off each other as mother and daughter. However the audience favourite was Jayde Westaby as Tanya, Donna's friend who really worked the crowd!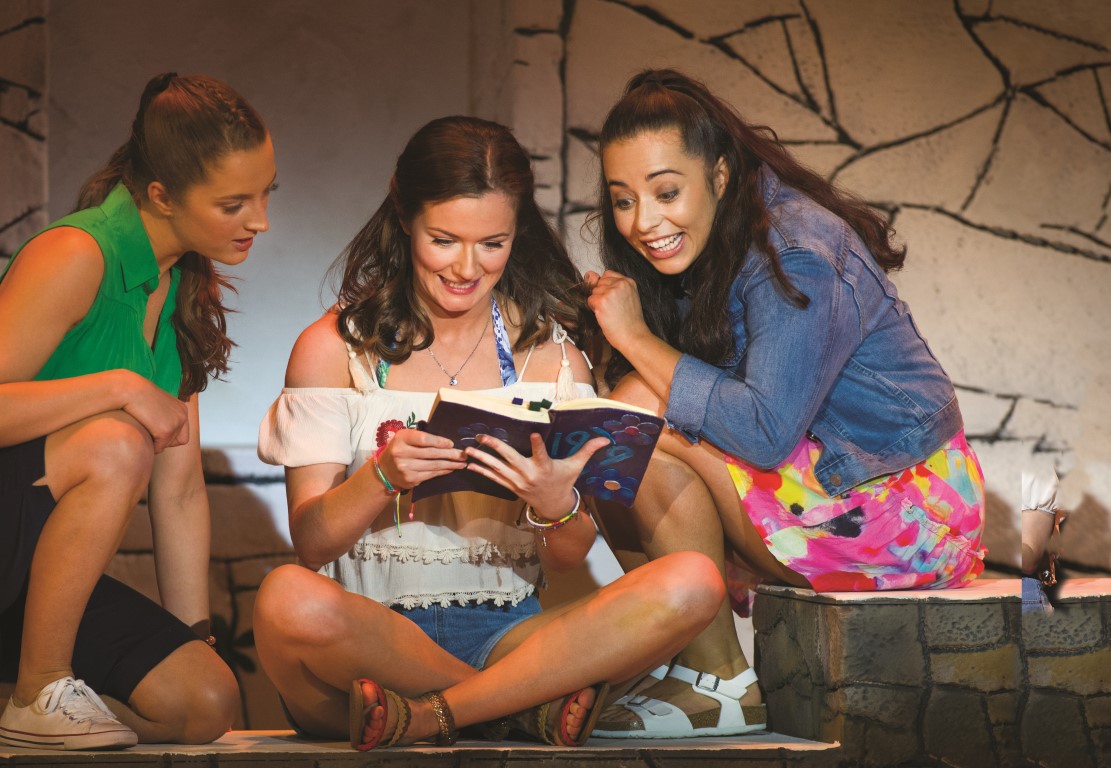 Furthermore, the voices of the cast and ensemble lent themselves well to the lyrics of the various ABBA songs featured in this musical. Just be warned that you may be required to join in once this musical finishes. Given that, the entire supporting cast worked really well with each other with some further standouts being Phillip Lowe and Alicia Gardiner who brought a warmth to their roles, including some amusing scenes. The director should be really commended on choosing such a talented cast that definitely made this one of the best interpretations of Mamma Mia!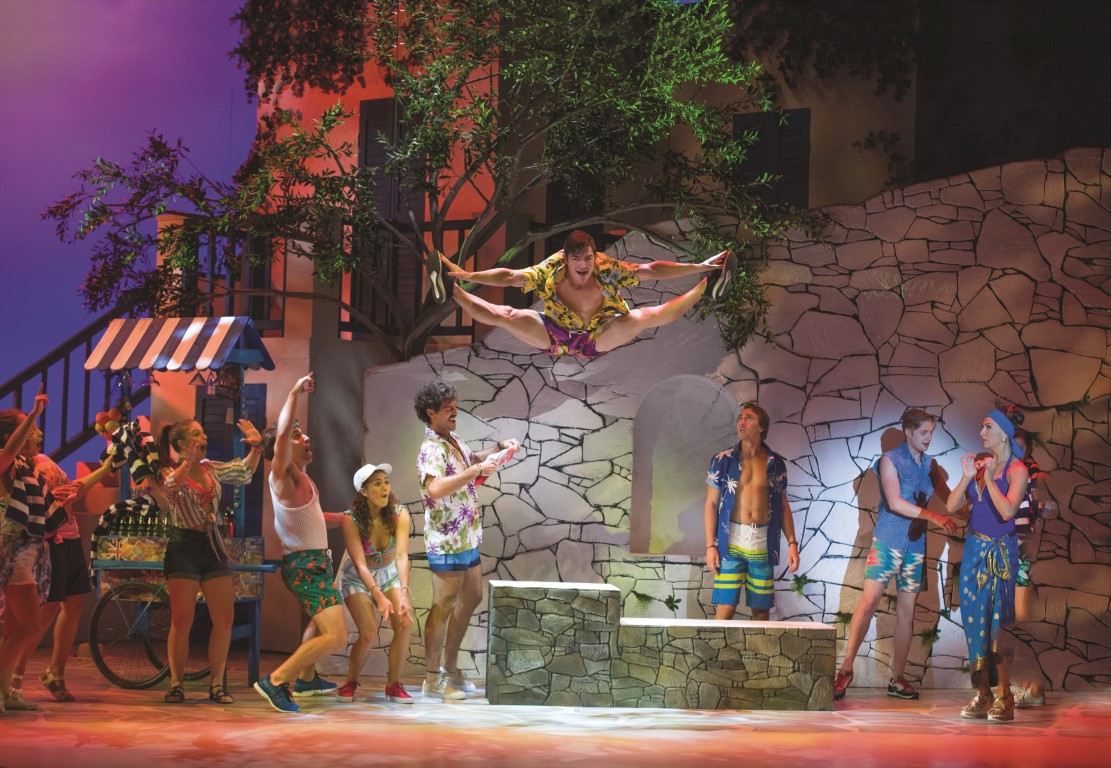 Final Thoughts?
In the end, Mamma Mia is a thoroughly enjoyable, amusing and at times emotional musical that really brings this story to life with the wonderful music of ABBA. It's definitely a show that can be seen and enjoyed by the whole family and if you're an ABBA fan, it's also a must see musical with great performances, songs, carefully choreographed dances and detailed sets as we follow Sophie and co on this journey of discovery. Also with the movie sequel to Mamma Mia! opening in just a week, this musical makes for the perfect accompaniment and remember that the musical is only playing for 12 weeks in Melbourne!
For more information, please visit http://www.mammamiathemusical.com.au/tour-info/melbourne/
Highly Recommended!