Films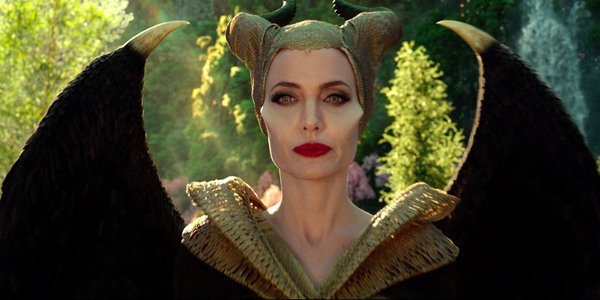 Published on October 16th, 2019 | by Harris Dang
Maleficent: Mistress of Evil – Film Review
Reviewed by Harris Dang on the 16th of October 2019
Disney Films presents a film by Joachim Ronning
Produced by Joe Roth, Angelina Jolie, and Duncan Henderson
Written by Linda Woolverton, Noah Harpster, and Micha Fitzerman-Blue based on Disney's Sleeping Beauty and 'La Belle au bois dormant' by Charles Perrault
Starring Angelina Jolie, Elle Fanning, Harris Dickinson, Michelle Pfeiffer, Sam Riley, Chiwetel Ejiofor, Ed Skrein, Robert Lindsay, David Gyasi, Jenn Murray, Juno Temple, Lesley Manville, Imelda Staunton, Judith Shekoni, Miyavi, Kae Alexander, Warwick Davis, Emma Maclennan, and Aline Mowat
Edited by Laura Jennings and Craig Wood
Running Time: 118 minutes
Rating: PG
Release Date: the 17th of October 2019
Another year, another Disney film. While this statement is prominent in many of my reviews, it is worth repeating. The more the Disney corporation (yes, corporation) remakes its own work, the more it is akin to printing its own money. Cynicism aside, there are cases where Disney filmmakers have taken liberties with their source material and attempted to become innovative.
Jon Favreau's The Jungle Book (2016), David Lowery's Pete's Dragon (2016), and Robert Stromberg's Maleficent (2014) are worthy examples. The first two films gained critical acclaim for their craft and storytelling. They capably transcended their source material and stood on their own feet. The first Maleficent earned mixed reviews but since its release it has gained a more positive reputation. Over time, critical examinations have underlined its feminist allegory of sexual abuse and its indictment of stereotypes in fairytales.
This sequel, Maleficent: Mistress of Evil, sees Joachim Ronning (Kon-Tiki, 2012 and Pirates of the Caribbean: Dead Men Tell No Tales, 2017) replace director Stromberg. The majority of the cast returns (apart from Brenton Thwaites who is replaced by Harris Dickinson from Beach Rats, 2017), and so too does Disney screenwriter Linda Woolverton. However, with some new faces (including Michelle Pfeiffer, Chiwetel Ejiofor and Ed Skrein), will the sequel enchant audiences as much as the original?
Set five years after the prequel, Maleficent (Angelina Jolie) has been living in a time of peace as the protector of her people, the Moops Moors (not the Muslim people that invaded Spain in the Middle Ages). She undertakes an abrupt change when she becomes aware that Prince Phillip (Harris Dickinson) is proposing to Aurora (Elle Fanning) and accepts the courtship.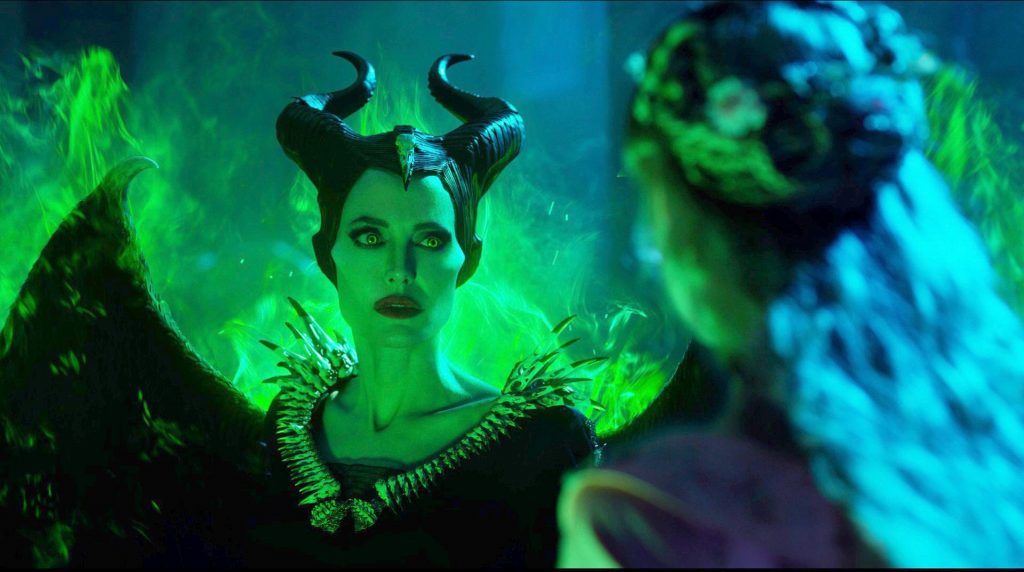 Beneath the happy occasion, the mother of Prince Phillip, Queen Ingrith (Michelle Pfeiffer), has an ulterior motive: she plans to use the wedding to divide up humans and fairies, and provoke an eventual war. Maleficent and Aurora are bound by their allegiances to their own people, which causes a rift between the two just as they are about to become a family.
One aspect I have noticed is that even the most mediocre live-action Disney film has sneakily grown more adult. Alongside the original film's allegory, the biggest example is Keira Knightley's spectacularly pantomime performance in The Nutcracker and the Four Realms (2018). Her work is not only over-the-top but borders on being overly sensuous (reminiscent of villainesses in Japanese anime). It refreshingly subverts the expected portrayal of The Sugar Plum Fairy.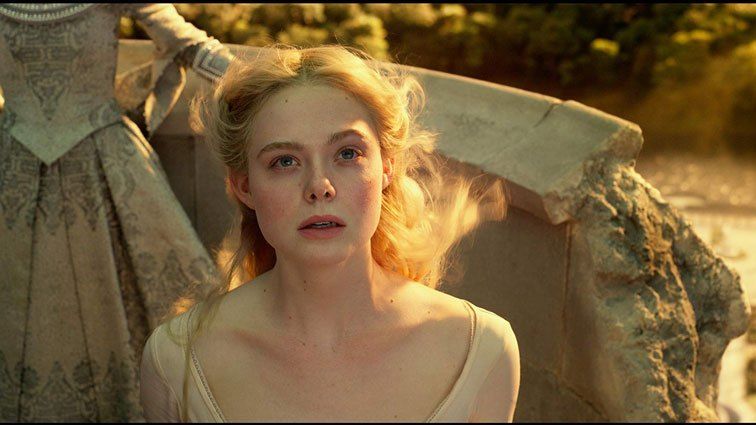 Mistress fails to reach the same bar of innovation. It is sugarcoated yet insubstantial, colourful but dull, and fantastical while infantile. The result is a total disappointment. People are expecting to frequently see the title character, but Jolie's appearances are so intermittent that it eliminates a strong focus on who the lead character is and makes it hard for audiences to care. Mistress also resorts to making Maleficent a 'deus ex machina' device in the climax, which further reflects how it underuses Jolie's talents.
Despite their valiant efforts, the remaining ensemble is lost in the shuffle and the actors fail to provide much-needed life to their roles. Fanning struggles to make her character memorable while Pfeiffer is on cruise-control, especially compared to her role in Stardust (2007). Meanwhile, Ejiofor looks like he is struggling to stay awake and Skrein looks bored playing an overeager antagonist again. More positively, Dickinson is a definite upgrade over Thwaites as Prince Phillip. Smaller roles by Warwick Davis and especially Jenn Murray (with her Kabuki-esque movements) also hit their marks, but the rest of the cast sinks into the CGI sludge.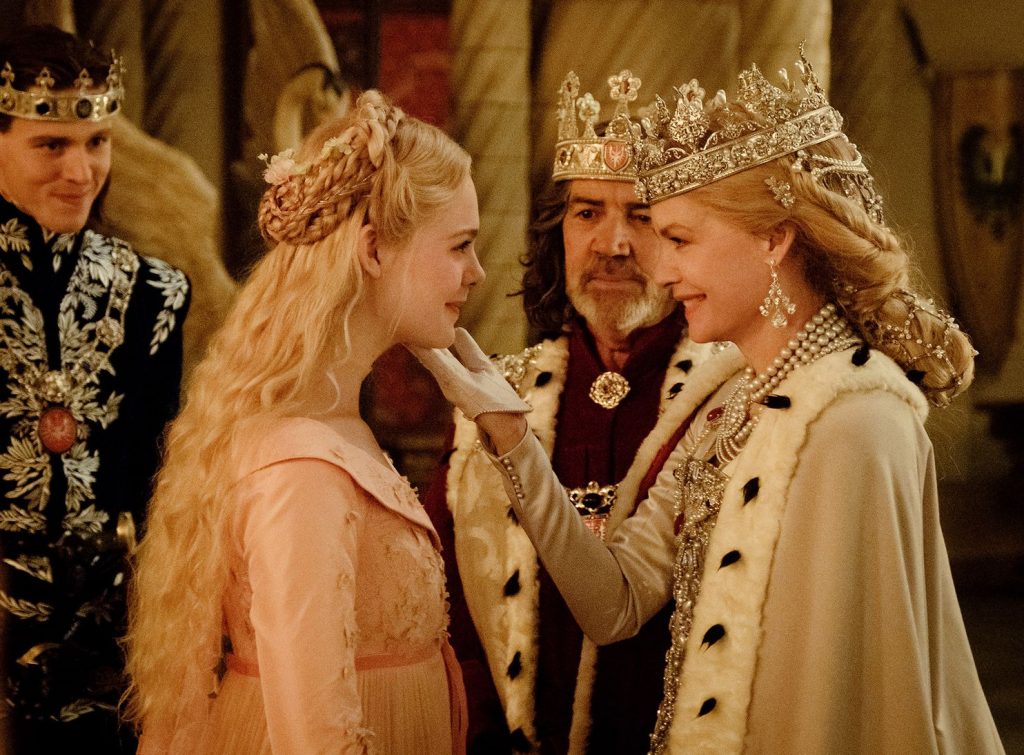 It is hard to discern whether Mistress is dull due to its incomprehensible storytelling or because the direction makes it difficult to care for anything happening on screen. Admirably, the script by Woolverton and her co-writers, Noah Harpster and Micah Fitzerman-Blue, attempts to explore new ideas. For example, the feminist allegory is altered to emphasise war, marginalised races, and genocide. The examination is too brief to be impactful and Ronning's direction is plodding and lacking the energy to move the story forward with gusto.
When experiencing boredom, you are more likely to notice misguided storytelling decisions. Who in the right mind would plan a wedding immediately after an immense battle without prioritising care or attention to the deceased and wounded? This jarring lack of oversight is off-putting and laughable. The lack of attention to detail epitomises the film's problems. Its story is incoherent, especially without fundamentals, such as who its main character is, and its direction is too flat to ignite the performances and pacing. It is an overstuffed yet malnourished piece of whimsy that fails to expand on the ideas and the unfulfilled potential of the original.
Summary: It is an overstuffed yet malnourished piece of whimsy that fails to expand on the ideas and the unfulfilled potential of the original.