Hardware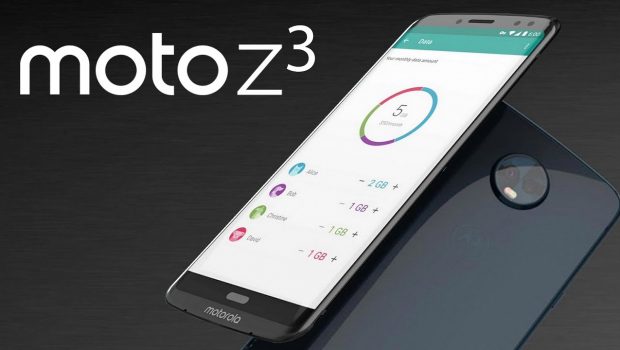 Published on September 30th, 2018 | by Admin
Make your everyday extraordinary with the new moto z3 play
AUSTRALIA, 27 September 2018: Today, Motorola, one of the world's leading innovators in the mobile industry, launches the moto z3 play in Australia. Challenging the ordinary smartphone and delivering a high quality, premium mobile experience accessible to all, the moto z3 play flaunts the features that matter most.
The moto z3 play continues the legacy of the moto z family, now incorporating next level edge-to-edge display into its sophisticated Motorola design. AI will be at your fingertips, with dual depth-sensing smart cameras and smarter contextual computing.
Motorola designed the moto z3 play with you in mind. 
An intelligent camera experience guarantees brilliant, sharp photos even on cloudy days or indoors with dual 12MP and 5MP AI-powered cameras. Get creative with the depth-sensing AI camera's new photo features, by shifting the focus with portrait mode or changing colours with spot colour.
With Google Lens2™ built in, the moto z3 play's smart camera recognises objects so you can search and shop better, interact with text, and learn more about landmarks you visit.
The smart camera adds Cinemagraphs for a fun and creative touch to your photos by freezing a moment in a video while keeping part of the shot animated – a unique combination of video and photo. The upgraded 8MP front camera takes care of the perfect selfie and Autofocus Pixel technology helps the camera focus faster for clearer shots at night. 
Designed for you, with edge-to-edge views, the moto z3 play is designed so you'll see more and scroll less, the moto z3 play is made entirely from Corning® Gorilla® Glass and lightweight, aircraft-grade aluminum for strength.
Enjoy deep blacks and vivid colours on a virtually borderless 6" Full HD (1080p) Super AMOLED display. The Max Vision display with an 18:9 aspect ratio makes for a larger screen that's easy to hold.
The performance you need is 30% faster than the previous generation. The moto z3 play is packed with a Qualcomm SnapDragon octa core processor for improved performance. Getting more done on this phone is possible thanks to chipset speed and the clever natural language interaction which shortens the distance between action and intent.
Always chatting with Google Assistant? moto z3 play excels at voice interaction. Featuring four microphones and low power natural language processing, moto z3 play's will pick up your voice even when you're not holding your phone or in a noisy environment. 
Slim, sophisticated design delivers smooth, rounded edges. Unlocking is fast and easy with the ergonomic fingerprint sensor on the side of the device. 
moto z3 play: Beyond the everyday
Motorola believes premium smartphones should give consumers the high-quality experience they demand and that the mobile experience shouldn't ends with your phone. Moto z and moto mods let consumers go beyond the limitations of today's smartphones. Whether it's amping up your phone with powerful sound, adding additional battery life, or printing your photos on the spot, the possibilities are endless. 
Unlimited possibilities with moto mods
Consumers can customise the moto z3 play with a simple snap by adding moto mods – transformative new functions that aren't available anywhere else. moto mods allow consumers to explore their passions and go beyond what today's smartphones can do. Looking to entertain? Instantly fill any room with your favourite music with the JBL SoundBoost Speaker or project a 70" screen on your living room wall. Keep your memories close to heart with the Polaroid Insta-Share Printer, giving you the power to snap, print and share any moment, anywhere.
Whatever you're into, there's a moto mod for you. 
Moto Experiences
moto z3 play maintains the pure Android experience, cutting down on unnecessary apps and working with Android to include the latest software. moto experiences go one step further. Interacting with this smartphone is more intuitive than ever, with fast and easy shortcuts to the features you use most.
Moto Display4 and Moto Actions let you easily access useful phone functionality at exactly the right time. Before you go to bed, night display automatically adjusts your screen to warmer tones to help you sleep. Need to snap a picture? Just twist your wrist to open the camera. Need extra light? Turn on the flashlight with a simple chop-chop motion. Take a screenshot using quick capture with an easy three finger gesture. 
Availability and Pricing
The moto z3 play will be available via motorola.com.au on Thursday, 4 October, with a pre-sale starting today. RRP A$799. For full information and specifications, visit motorola.com.au/products/moto-z-play-gen-3.