Books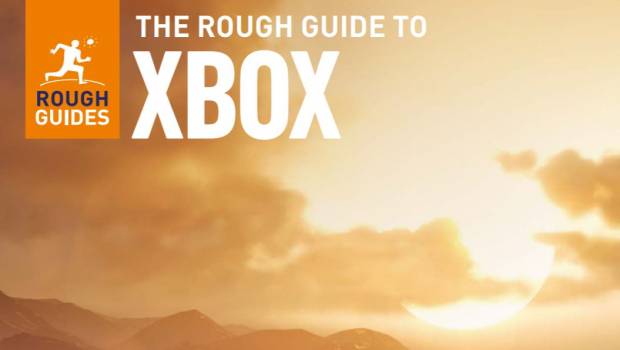 Published on May 1st, 2020 | by Adrian Gunning
MAKE THE MOST OF YOUR TIME AT HOME WITH A FREE eBOOK OF THE ROUGH GUIDE TO XBOX
"It's travel, Jim, but not as we know it"
With the world in lock-down and travel adventures something we can only dream of at present, Rough Guides – with generous support from our Xbox partners –  is proud to offer a free eBook edition of The Rough Guide to Xbox so gamers (and dreamers) can make the most of their time at home via in-game digital tourism.
Created in partnership with Xbox, The Rough Guide to Xbox is a pioneering guide that embraces digital tourism in a gaming context. Like all Rough Guides, it's a valuable travel companion, except every place can only be visited virtually in Xbox games. Using Rough Guides' unique "tell it like it is" ethos and user-friendly format, it's designed to encourage wandering off-piste, away from the gameplay action. All of which means you can explore epic off-the-beaten-track locations – from the dense jungles and temples of Shadow of the Tomb Raider, to the otherworldly planet of Anthem – while staying safe at home.
Rough Guides CEO René Frey said: "While travel isn't possible at present, we at Rough Guides remain committed to helping readers make the most of their time at home, which is why we're offering this free eBook of 'The Rough Guide to Xbox' – the perfect way to explore new worlds and landscapes while we can't travel for real. We're very grateful to our partners at Xbox for working with us to make this possible."
Michael Flatt, Global Integrated Marketing, Xbox said: "On Xbox you really can travel to a variety of rich, absorbing worlds without leaving the comfort and safety of your own home and we're proud to bring the ultimate guide to those worlds to gamers for free in partnering with Rough Guides. We encourage all to stay home, stay safe and enjoy your adventures."
Revealing the in-game places you HAVE to visit, and offering a new way to discover the expansive landscapes of Xbox One X Enhanced games, The Rough Guide to Xbox will enhance every digital traveller's lockdown experience.
Head here for a free eBook edition of The Rough Guide to Xbox: https://go.roughguides.com/read-more-rough-guide-xbox
www.roughguides.com/visit-xbox/