Games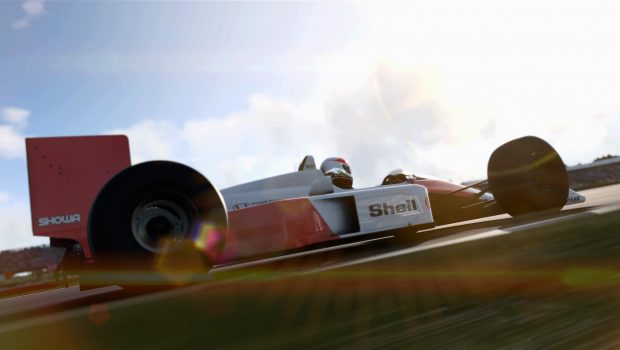 Published on August 28th, 2017 | by Admin
MAKE HISTORY IN F1™ 2017 – OUT NOW
SYDNEY, 25TH August 2017 – F1 2017, the official videogame of the 2017 FIA FORMULA ONE WORLD CHAMPIONSHIP™, is available now on PlayStation®4 computer entertainment system, Xbox One and Windows PC (via Steam). Featuring a host of new features and improvements, this is the most complete FORMULA ONE™ game ever created by Codemasters®.
With a greatly expanded Career featuring classic car invitational events, new Championships mode, four alternative circuit layouts and multiplayer improvements, F1 2017 is set to be a real hit with FORMULA ONE fans around the world.
GAME FEATURES
Expanded Career:
Players can make history as they hone their skills and develop their car over multiple seasons in the Career. First they create their driver by selecting from a range of avatars, including female drivers for the first time, helmet design (including community created versions), race number and then the team they want to begin their career with. The Research and Development system is heavily expanded, with 115 upgrades now available, while the player also has to manage their engine and gearbox. Earn resource points by taking part in new Practice Programmes including 'Fuel Management' and 'Race Pace'. The classic cars also take centre stage in the enhanced career mode as players are invited to race them in the new Invitational events. 
New 'Championships' mode:
Championship mode allows players to experience unique race events following different rules and structures from the official Championship in both modern and classic cars. For example, the Classic Street Series sees you race the iconic cars around the six streets circuits on the calendar. 
Race classic F1 cars:
Get behind the wheel of 12* iconic F1 cars from the history of the sport. The classic cars are also integrated into the career mode, and can be raced in both Single Class and Multi Class Races. Players can race the following cars:
1995 Ferrari 412 T2
2002 Ferrari F2002
2004 Ferrari F2004
2007 Ferrari F2007
1988 McLaren MP4/4* – (DLC car in F1 2017 Special Edition)
1991 McLaren MP4/6
1998 McLaren MP4-13
2008 McLaren MP4 -23
1992 Williams FW14B
1996 Williams FW18
2006 Renault R26
2010 Red Bull Racing RB6

Alternative track layouts:
As well as the 20 official 2017 circuits, there are four additional shortened track layouts in the game for the first time: Britain, Bahrain, USA and Japan. Players can also race the stunning Monaco circuit at night.
Enhanced multiplayer:
Race either the modern or classic cars online with a full grid of 20 players in both public and private sessions. The game now offers two dedicated "spectator" spots as well as improved multiplayer matchmaking, new online stats and levelling system, and all multiplayer session types.
*Consumers who pre-ordered or purchase 'Day One' copies of F1 2017 will have access to the iconic 1988 McLaren MP4/4, as part of the 'F1 2017 Special Edition.' Alternatively, the McLaren MP4/4 car will be available to be purchased at a later date. The eleven other classic cars are available in all editions of the game.