Events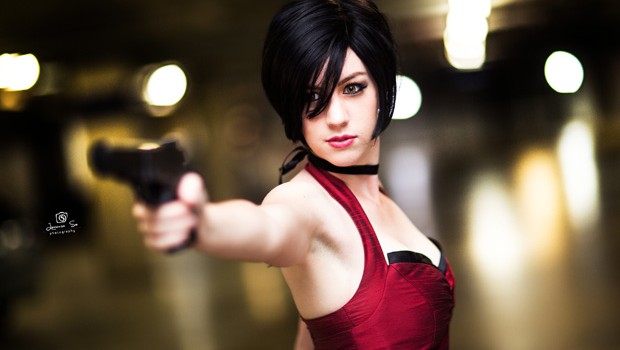 Published on February 17th, 2016 | by admin
Major Sam Leads the Australian Cosplay Charge
Australian Cosplay is going global with Major Sam, winner of the 2015 Australian Championships of Cosplay at Oz Comic-Con, heading to Chicago to compete in the C2E2 Crown Championships of Cosplay on March 20.
The C2E2 Crown Championships of Cosplay is the largest and most prestigious Cosplay competition in the world and the final stop in the ReedPOP Global Championships of Cosplay competition circuit. Thousands of C2E2 Fans will watch in person while many more Fans from around the world will tune in via the Official C2E2 Livestream to cheer on their favourite cosplayers. For the first time ever, the C2E2 Crown Championships of Cosplay will feature regional cosplay champions from around the world. Countries represented include the United States, Australia, China, Austria, Singapore, India, Indonesia and France. Cosplayers will battle it out for over $10,000 in cash prizes as well as the title of Global Champion of Cosplay.
Showcasing her handcrafted costume, which took her hundreds of hours to craft, Brisbane native Major Sam will be up against the best Cosplayers in the world, representing the burgeoning Australian Cosplay community on the global stage.
Cosplay is booming in Australia and Oz Comic-Con is leading the charge in 2016, with the Australian Championships of Cosplay returning to all five events nationally. Cosplayers should ready their sewing machines and hot glue guns as applications for this year's circuit are now open. The winners of each regional final will head to the national championships in Brisbane this September 17-18, for a shot at following in Major Sam's footsteps and competing on the global stage.
Oz Comic-Con will also feature a number of local and international Cosplay guests throughout the year including Variable, Lady Jaded, JusZ and international Cosplay celebrity Stella Chuu, among other announcements coming soon.
All 2016 Oz Comic-Con shows will feature a kids Cosplay parade, Cosplay parade and the brand new Cosplay Active competition, giving cosplayers of all ages and experiences the opportunity to show-off their creations to a large audience. In addition, Cosplay Central, a dedicated Cosplay area on each show, will feature a signing area for Cosplay guests and a display of local Cosplay creations. Cosplayers can also have their photo taken by professional Cosplay photographers at the Cosplay Central photo wall.
Oz Comic-Con will be held at the Perth Convention and Exhibition Centre on April 2-3 and at the Adelaide Showgrounds on April 9-10, followed by events in Melbourne (June 11-12), Sydney (September 10-11) and Brisbane (September 17-18).
For more information please visit www.ozcomiccon.com.