Comics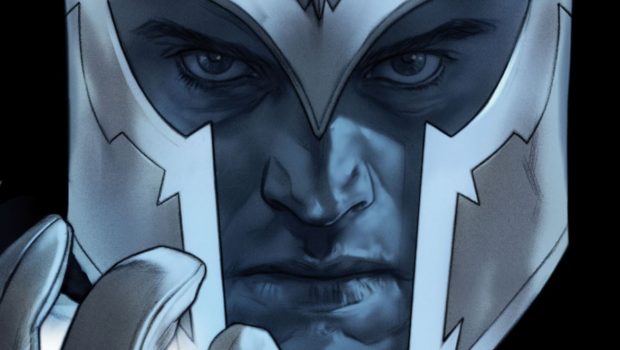 Published on November 27th, 2019 | by Andrew Bistak
MAGNETO UNDERTAKES A NEW MISSION IN HICKMAN AND OLIVER'S GIANT-SIZE X-MEN
When Giant-Size X-Men hits stands next year, X-Men fans will get to see Jonathan Hickman's bold vision for mutantkind unfold in epic adventures told by the industry's most acclaimed artists. These large-scale but standalone stories will be specifically designed to highlight the artist's talents, and each issue will focus on a specific character. This March, Hickman will team up with legendary artist Ben Oliver to turn the spotlight on the master of magnetism, Magneto!
Created by Stan Lee himself, Magneto's been a fixture in the X-Men mythos since the very beginning. Although he debuted in 1963's X-MEN #1 as the X-Men's premiere super villain, he eventually became one of their fiercest members. Under Chris Claremont's pen, Magneto was equipped with a tragic backstory, shedding light on his motivations and developing him into one of the most complex characters in the Marvel Universe. An unrelenting champion for mutantkind, Magneto once again finds himself leading a mutant nation, but this time, he has all of mutantkind including the X-Men standing at his side. Determined to make this new dream of Krakoa prosper, Magneto must now make dealings with his former sworn enemy— humanity!
Ben Oliver, known for his seminal work on ULTIMATE X-MEN, is the perfect artist to capture the emotion behind Magneto's new role as mutant ambassador. "It's been many years since I last worked on an X-Men related project, and I couldn't be happier than to be working with Jonathan," Oliver said. "I've long been a fan of Jonathan's work, and Magneto as a character, so to collaborate on this project is fantastic."
GIANT-SIZE X-MEN: MAGNETO will be the second of five essential one-shots with the first, GIANT-SIZE X-MEN: JEAN GREY AND EMMA FROST debuting in February.