Games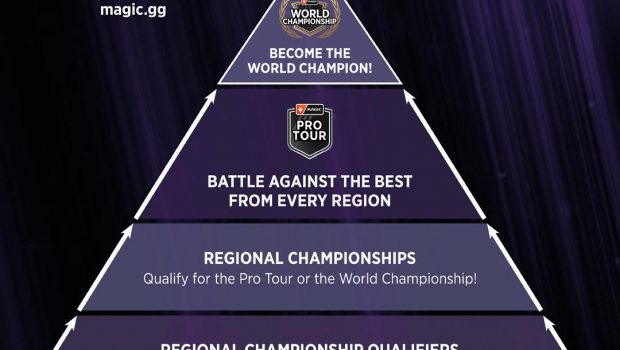 Published on April 3rd, 2022 | by Andrew Bistak
Magic: The Gathering's Pro Tour circuit returns!
Wizards of the Coast today announced an update to the Magic: The Gathering Premier Play System kicking off on 2 July 2022, featuring four levels of tabletop play which culminates in a World Championship tournament with a US $1 million prize pool. The new system will see a return to the Pro Tour structure of previous years, with each Pro Tour offering a US $500,000 prize pool. Players will have the opportunity to carve a path to the World Championship via a series of regional qualifying tournaments.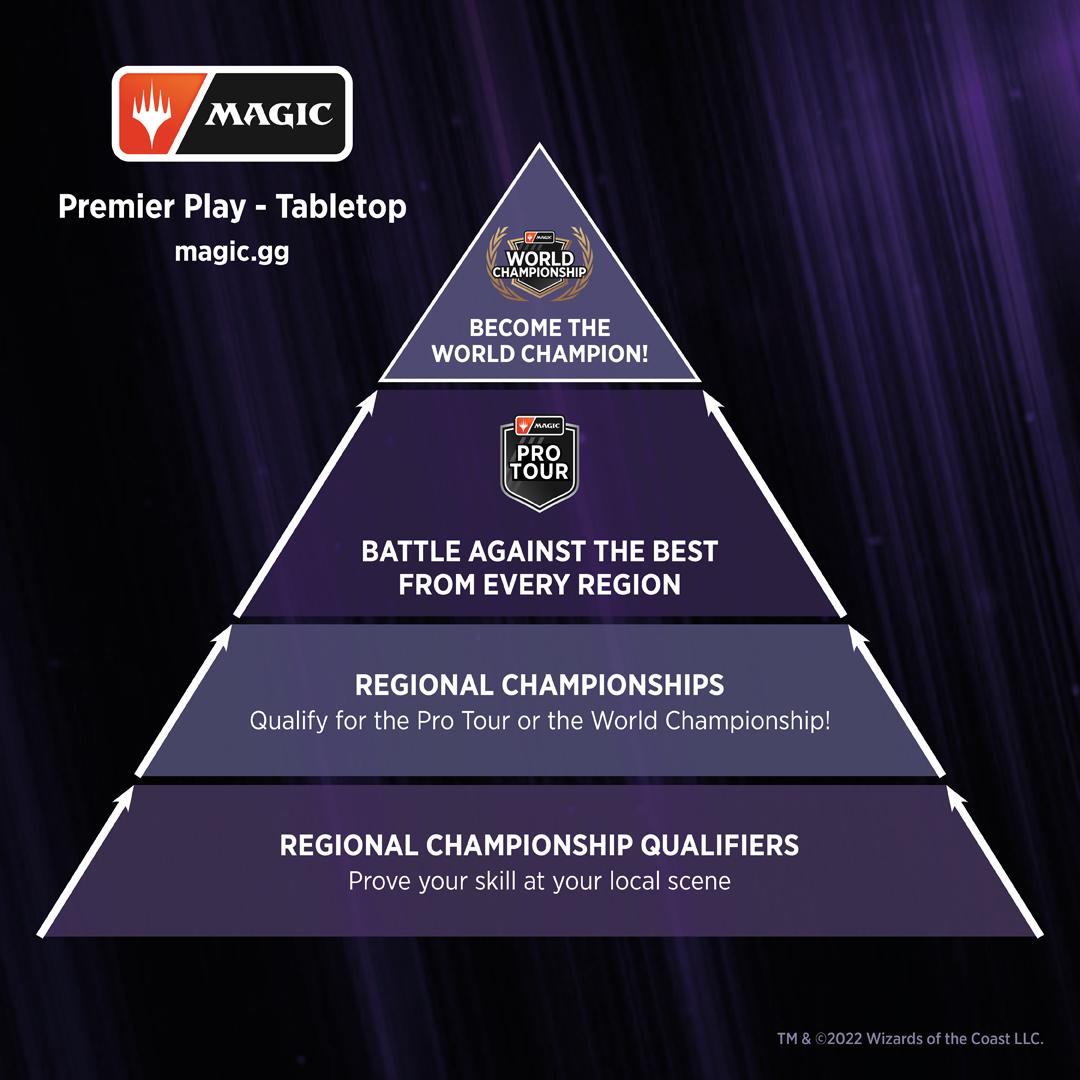 Regional Championship Qualifiers
The ANZ Regional Championship Qualifiers are a series of local tournaments and will be hosted by tabletop game and hobby retailer Good Games across Wizards Play Network (WPN) locations within Australia and New Zealand. Titled the 'ANZ Super Series', the Regional Championship Qualifiers will be open to all players aged 13 and over. Prizes and entry fees will be determined by each Wizards Play Network store location. Top placing players will be invited to Regional Championships tournaments to further test their skills.
All players will receive a promo Lava Spike card for participating, with top finishers earning themselves a Nykthos, Shrine to Nyx card.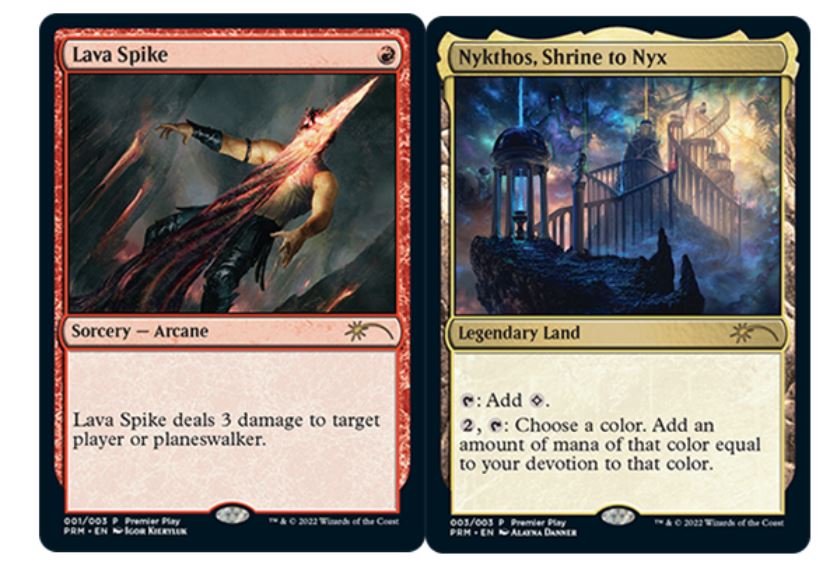 Qualifying windows:
Season 1 Qualifying Window is 2 July to 5 September 2022
Season 2 Qualifying Window is 1 October to 18 December, 2022
Season 3 Qualifying Window is 7 January to 2 April 2023
Players can learn more about the ANZ Super Series and sign up here. To find your local participating WPN store, visit https://www.anzmtg.com.au/.
Regional Championships (Information for ANZ)
Players who conquer their local Regional Championship Qualifiers will be invited to a major Regional Championship tournament with a US $15,000 prize pool. In ANZ, this Regional Championship is titled the 'Super Series Final'.
The top 12 players from each Regional Championship qualify for the Pro Tour with the winner also securing a spot at the World Championship. The only way to qualify for a Regional Championship is to place highly at the Super Series Final, or via the Last Chance Qualifier held the day before each Regional Championship. Players unsuccessful in qualifying can still participate in side events at the Super Series Final, including a US $5,000 Super Sunday cash prize pool event.
A number of funds have been allocated as a travel allowance for New Zealand players to ensure qualified members will be able to attend the Regional Championships. This will be managed by Good Games and will require players to apply for their travel allowance.
All players will receive a promo Teferi, Hero of Dominaria card for participating in the Super Series Final, with top finishers earning themselves a foil version of the card.
Series dates
Season 1 Regional Final will be 25 to 27 November 2022 in Sydney
Seasons 2 and 3 Regional Finals will be announced at a later date
Pro Tours
Three times a year, qualifiers from the Regional Championships will gather to compete for their share of US $500,000 in prizes, invites to the World Championship, and the right to claim their place among the best in the world. Pro Tours will be hosted by Wizards of the Coast at locations to be announced at a later date.
World Championship
The culmination of everything a competitive Magic player could dream of, the World Championship will serve as the capstone event of each season. Around 128 players will compete for their share of US $1 million. For the 2022-2023 season, this event will be held later in 2023 in the United States. The one-and-only winner will be crowned Magic: The Gathering World Champion.
In addition to this multi-levelled system, Wizards of the Coast has announced plans for a digital Premier Play path for players to qualify via Magic: The Gathering Arena and Magic Online. Full details on this path will be unveiled in April.
The new Premier Play system will debut on 2 July 2022 with the ANZ Super Series which will be run as Standard, Pioneer, Modern, or Limited (to be determined by Good Games).
For more information on MTG Premier Play, visit the Wizards site or head to the FAQ.