Games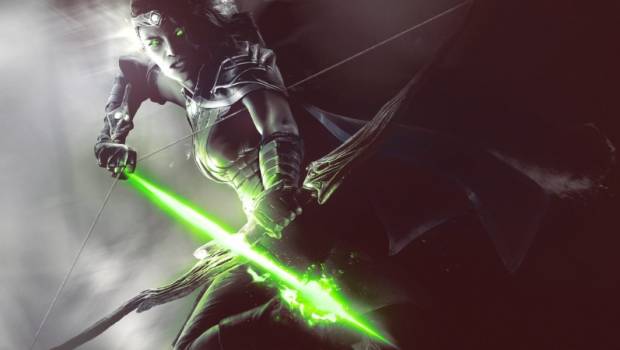 Published on September 20th, 2018 | by Admin
Magic: The Gathering goes digital as Arena enters Open Beta!
20/09/2018 – Wizards of the Coast today announced the Open Beta launch date for Magic: The Gathering Arena, the free-to-play digital version of the world's first and best strategy card game. For the past 6 months, Arena has been played in Closed Beta by Magic fans eager to try the latest digital environment for the game, and on September 28, Magic: The Gathering Arena will enter Open Beta and be available for all to play!
For over 25 years, Magic: The Gathering has been the leading strategy card game in the world. In that time, the game has evolved in many ways, but at its core has always been about combining strategy gaming with unique fantasy settings and a compelling story. Arena brings this rich history to life with all the strategy you've come to expect of the legendary card game in a beautiful, epic, and fun digital environment!
What to expect from Arena
Arena is designed and built for digital gamers without compromising Magic's core gameplay. The game rewards those who love a challenge with skillful and exciting gameplay that is a visual feast – the game is as much fun to watch as it is to play.
Every decision you make matters in Arena. With thousands of cards available, new synergies to uncover, and new strategies to develop, there are plenty of decisions to make. Existing CCG players and Magic fans will love the depth of the game and find new challenges with every selection.
What's New
For those returning to the Arena with the Open Beta launch, there are some exciting new features to sink your teeth into:Bringing physical and digital together (limit one per account)Every Guilds of Ravnica Planeswalker deck will contain a unique code to unlock the same deck on Arena.Every Prerelease pack will contain a unique code to unlock entry to 1 sealed event on ArenaPlayers can open Boosters and try and unlock 3 FREE boosters on ArenaNew Music, New Art, New BattlefieldsNew Game Mode: Sealed EventsNew Card Set: Guilds of RavnicaFree Singleton Event Entry For All Players Until October 2!When can you play? Arena Open Beta launches to the public globally online on September 28 at 06:00AM. Players can create accounts and login then to play the card game that started it all!
To learn more about Magic: The Gathering Arena, please visit:
https://magic.wizards.com/en/mtgarena