Events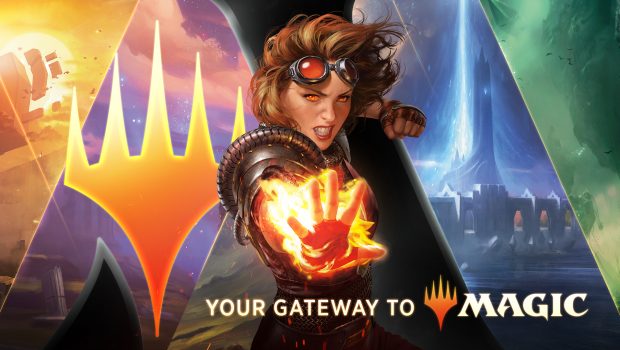 Published on April 16th, 2021 | by Adrian Gunning
Magic: The Gathering goes back to school in new set Strixhaven
Wizards of the Coast (WotC) today released Strixhaven: School of Mages, the newest set for the world's oldest and best trading card game, Magic: The Gathering (MTG). Centered around an elite academy for magecraft, Strixhaven releases on MTG Arena today and for tabletop on 23 April. The new set features five unique colleges of magic, several new mechanics and special cards from Magic's past for players to explore.
Set in the world of Arcavios, the new set introduces powerful new spells and mages hailing from the five schools of Strixhaven colleges: Lorehold, Prismari, Quandrix, Silverquill and Witherbloom. A campus tour was streamed on WotC's YouTube and Twitch channels last month, introducing players to the five major colleges. Each college is unique with its own magic prowess and players can pledge allegiance to one based on their expertise and playstyle using an online quiz.
With a large focus on instants, sorceries and colour pairings, Strixhaven introduces new spell-based mechanics to give students an edge in battle. This includes "Magecraft", an ability word that offers bonuses or effects for casting instant and sorcery spells, and "Learn", which allows any Lesson cards owned by the player to be drawn from outside the game. Through creature tokens, players can also summon mascots from their college to aid them during a match.
Magic fans will also be given the chance to explore Strixhaven's Mystical Archive which contains a vast collection of MTG's most famous instants and sorceries from throughout the game's history. 63 cards featured in showcase frames are up for collection, with a minimum of one non-foil Archive spell hidden within each Set Booster  or Draft Booster, and at least three variations in every Collector Booster. Players can also obtain special Japanese Mystical Archive variations with alternate artwork by Japanese artists by purchasing Strixhaven Collector Boosters or Japanese language Boosters, as well as in the MTG Arena store.
For more information on Strixhaven: School of Mages, visit https://magic.wizards.com/en/products/strixhaven or watch WotC's YouTube series on Strixhaven here.