Interviews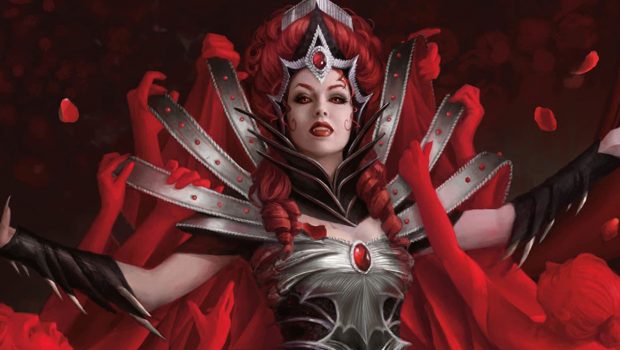 Published on November 15th, 2021 | by Andrew Bistak
Magic the Gathering: Crimson Vow – Mike Turian Interview
We catch-up with Mike Turian, Principal Game Designer and MTG Hall of Fame member to talk about his work on Crimson Vow!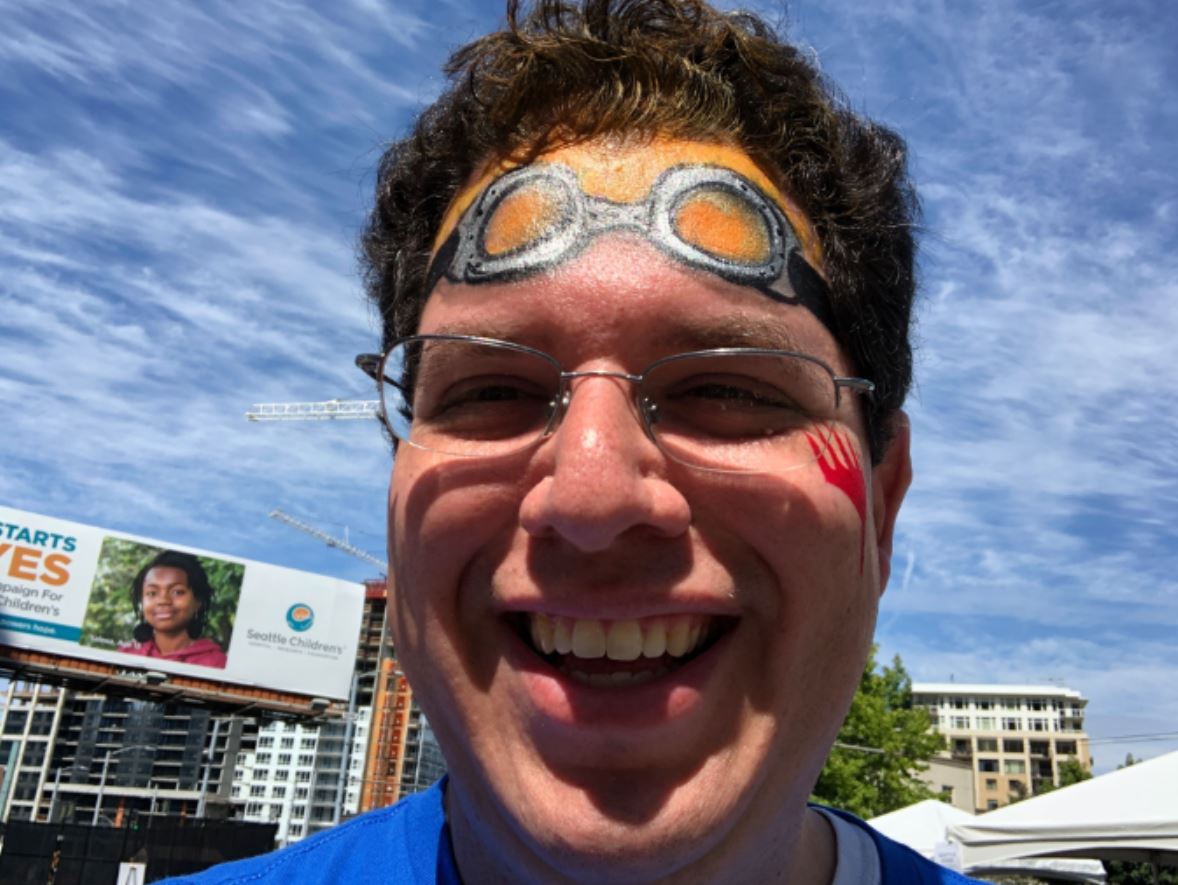 What was the inspiration behind Crimson Vow?
With the return to Innistrad, we knew that we would be coming back to our fans favorite setting. We knew there would be a lot of excitement and a lot of demand for a full offering of all the gothic horror goodness that Innistrad is known for. During this early planning, we decided to expand Innistrad from a single set into two full releases. From there, we wanted to both capture the story of how Innistrad has developed since our last visit and tap into the amazing creatures of Innistrad. Crimson Vow allowed us to bring focus to both vampires and the opulent wedding that was about to occur. Once we connected these two key pieces, they became our inspiration for everything that Crimson Vow has become.
Tell us a little about Crimson Vow and the story behind it for players?
Crimson Vow takes place immediately after our previous set, Midnight Hunt, and continues on the story of the horror-themed plane of Innistrad. Where Midnight Hunt was all about Werewolves, Crimson Vow focuses on the Vampires of Innistrad. One of the strongest Vampires on the plane, Olivia Voldaren, is hosting a wedding in an attempt to create an eternal night. There are many elements involved with the wedding such as angel's blood, an artifact called the Moonsilver Key and the awakening of an age-old Vampire for Olivia to marry. I won't spoil too much more but there's a lot of opulence and Vampire-themed fun to be had!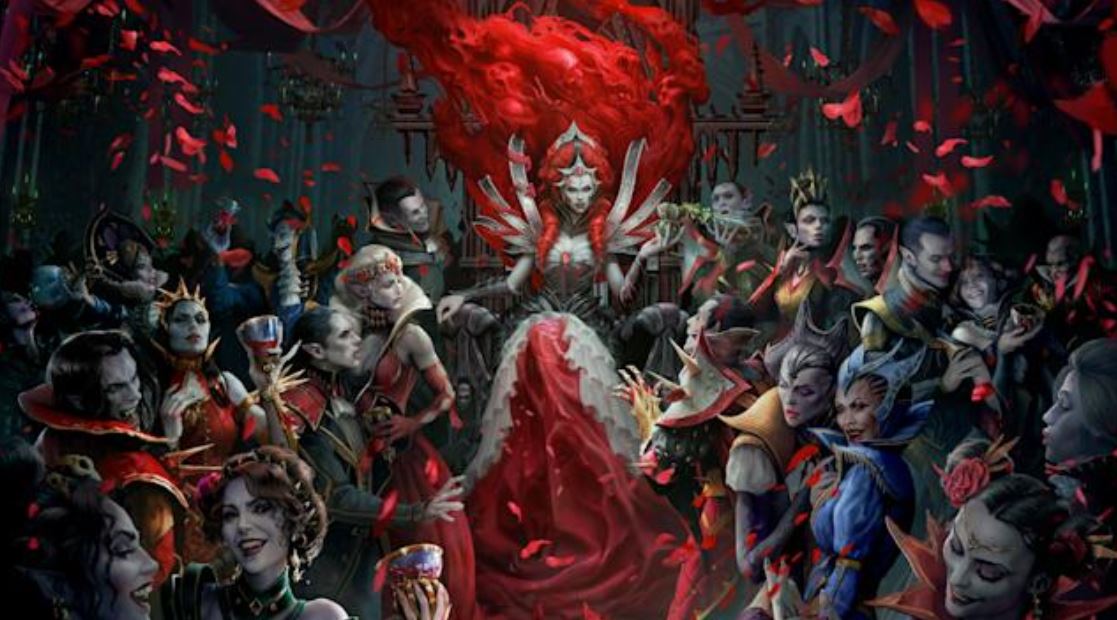 How does Crimson Vow differ from previous MTG instalments?
Crimson Vow represents the first time in a little while that we've done back-to-back sets on the same plane. This means that the cards tell a continued story from what was seen in Midnight Hunt. It's also likely the most Vampire-heavy set we've ever made which is great news for fans of the sanguine arts. I think the most exciting difference though is the inclusion of cards from the Dracula universe. It's a great way to showcase Crimson Vow's mechanics in a way that's familiar and exciting for players.
In designing Crimson Vow, what were you most excited for?
For me, I'm most excited for the combining of Bram Stoker's Dracula with Magic and the cards chosen to represent this as part of the Dracula series. Working with the team to introduce Magic's take on Bram Stoker's Dracula was an incredible honor. When you think Vampires, Dracula was the original inspiration for so much of what we think of in today's fantasy realm. I was already so excited to pair Magic with Dracula, and that was before I started seeing the art come in. The Dracula series cards are so breathtaking! I'm excited for players to get them as box toppers and in Collector Boosters!
Being a product architect for Crimson Vow, how does being an MTG Hall of Famer influence your creations?
One of the awesome things I get to work on with our sets is finding a way for them to connect with players who are motivated by a huge variety of factors. As a long time professional player, I know that style of player wants a great competitive set with depth in both draft and constructed play. The Magic team spends a lot of time and effort trying to hit that sweet spot of depth, complexity and fun for each set. At the same time, I get to work with internal teams who are more focused on creating awesome cards and legendary creatures for Commander players. And also, working with the creative teams who are building a world with a great story and aesthetic for our players who love the resonance of the worlds that Magic continues to offer. I'm always amazed at the work of all of the teams do on Magic to help shape our sets to be outstanding for players who love all that encompasses what Magic represents for our fans.
Lastly, what should keen players look for when playing Crimson Vow?
My first tip would be to not underestimate Blood tokens – card filtering is a very powerful mechanic in Magic and there are so many ways to get added bonuses out of Blood tokens in the set. My second tip would be to note the interaction between the Training mechanic and the multitude of auras in the set. The Disturb mechanic in this set will turn many spirits into auras when you play them from the graveyard. These will bolster the power of your creatures on board and make Training a little bit easier to keep triggering! Lastly, avid players would do well to check out the Legendary Vampires in the set – many of these cards have the ability to swiftly take over games once cast.