Games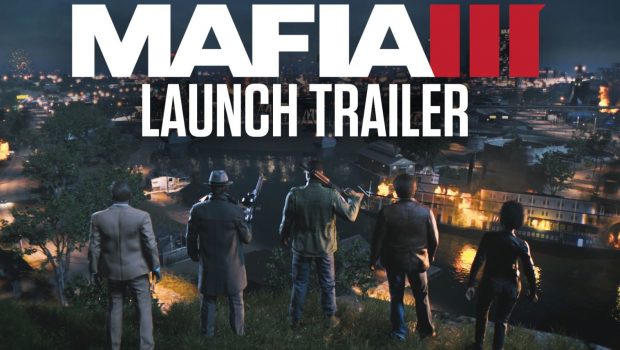 Published on October 7th, 2016 | by Admin
Mafia III available now!
Sydney, Australia – October 7, 2016 – 2K and Hangar 13 today announced that Mafia III, the thrilling organized crime drama set in the immersive open world of 1968 New Bordeaux, is now available for PlayStation®4 computer entertainment system, Xbox One and Windows PC.
Mafia III continues 2K's pedigree of outstanding narratives told through rich characters in immersive settings with the city of 1968 New Bordeaux – a reimagined version of New Orleans – bustling with activity and complete with era-inspired cars, fashion and an eclectic mix of music, including more than 100 licensed tracks from one of the most memorable eras in history. During this turbulent time, a cloud of corruption hangs in the air and the city has become a haven for organized crime. The Italian mob controls illegal gambling, drugs, and prostitution, while corrupt police and politicians line their pockets with the proceeds.
"Creating epic and lasting narrative experiences is one of our core pillars, and the teams at Hangar 13 and 2K worked with tireless passion to continue that legacy with Mafia III," said Christoph Hartmann, president of 2K. "Hanger 13's impressive debut effort takes the Mafia franchise in an exciting new direction by combining the cinematic storytelling the series is known for with a true open world for the first time."
Mafia III follows the story of Lincoln Clay, a disenfranchised Vietnam veteran returning from combat and looking for a sense of belonging. Orphaned as a child, Lincoln at last achieves a semblance of family with the city's black mob. But when Lincoln's new family is betrayed and slaughtered by Sal Marcano and the city's Italian mob, he becomes fixated on revenge. He wages a brutal war against the Marcano family, disrupting the balance of power in the seedy underworld of New Bordeaux. As his story unfolds, Lincoln allies himself with other criminals and builds an empire and a new family of his own.
"Building the open world of New Bordeaux and crafting this hard-boiled crime drama set in the American South during the late 1960's has been an amazing journey for all of us," said Haden Blackman, studio head and creative director at Hangar 13. "This is our first game as a studio, and we're humbled by the community's anticipation for Mafia III's release. We couldn't think of a better game to showcase the kinds of stories we want to tell and player-driven experiences we want to create."
Standard and deluxe editions of Mafia III are now available. The deluxe editions are available physically in limited quantities from select retailers. The Mafia III Deluxe Edition (AUD$129.95/NZD$139.95) is available in limited quantities from EB Games Australia and New Zealand. The Mafia III Deluxe Edition is also available digitally and includes both the game and access to additional, post-release downloadable content, including the Season Pass at additional savings.
2K and Hanger 13 are also working on unique post-release content for Mafia III. This includes both free, recurring content for all players, as well as three story expansions that will be available for purchase individually or as part of the Mafia III Season Pass (MSRP AUD$44.95/NZD$48.95) which can be purchased on its own or through the Mafia III Deluxe Edition or Mafia III Collector's Edition.
Also available later today is Mafia III Rivals, the mobile battle RPG for iOS and Android devices from 2K and Cat Daddy Games. Experience the diverse and dangerous New Bordeaux from a whole new perspective – and a completely different way to fight your way to the top of the criminal underworld with characters, locations and events based on Hangar 13's Mafia III. Assemble your crime syndicate by seizing property, collecting loot (including weapons and vehicles) and defeating any rival mobs that interfere with your plans. Join up with friends and battle players worldwide to see who has the deadliest crew in New Bordeaux.

Mafia III is now available for PS4™ system, Xbox One and Windows PC. Mafia III is rated R18+ in Australia and New Zealand.  For more information on Mafia III, subscribe on YouTube, follow us on Twitter, become a fan on Facebook and visit http://MafiaGame.com.
2K is headquartered in Novato, California and is a wholly owned label of Take-Two Interactive Software, Inc. (NASDAQ: TTWO). For more information, please visit www.2k.com.