Comics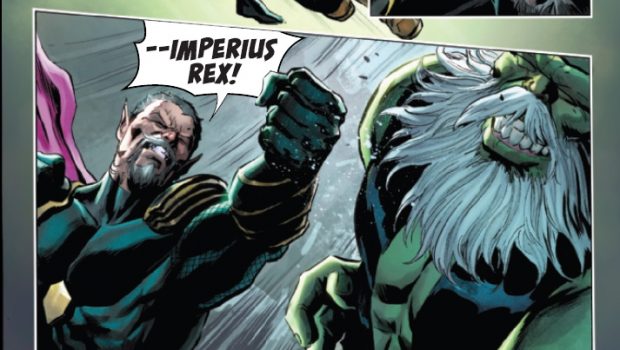 Published on July 26th, 2022 | by Tim Chuma
Maestro: World War M #5 (2022) Review
Summary: Worth a look if you have enjoyed this series, it was never going to end any way else. Still one of the more downer versions of the Hulk I have seen.
Maestro teams up with Abomination who has given up on life and just wants everything to be over so agrees to help him take down the last of the people who stand against him. Maestro was always going to come out on top as he is indestructible and there was a lot I missed by not reading the previous part of the story but it certainly was an ending.
A lot the Hulk stories are a downer to read and this is no exception even if Maestro is supposedly the "bad guy" in this story, none of the characters are particularly that good in any sense at it was always going to end badly for them.
This would be a good series to have as a trade paperback so you can read all of the story at once. As a conclusion it does wrap things up with the promise of a continuation of the story.
I would recommend this one if you are a fan of this version of the Hulk and don't mind such a downer version of his story.
Comic details:
Writer: Peter David
Penciler: Sebastian Cabrol
Cover Artist: Carlos Pacheco
Publisher: Marvel
Published: July 20, 2022