Interviews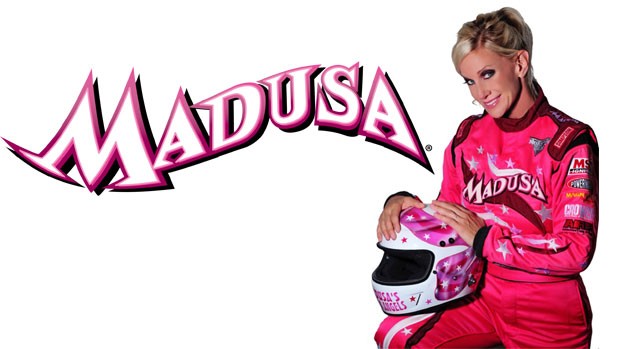 Published on October 8th, 2015 | by admin
Madusa (Debra Miceli) Interview – Monster Jam Australia 2015
Welcome back to Australia Madusa (Debra Miceli) and to Impulse Gamer! So for our readers Madusa, how did you make the transition from WWE to Monster Jam?
I was wrestling for 18 years and I was getting ready to retire when I received a phone call from Monster Jam who asked if I was interested. They knew I was a "gear head" meaning in the states that I drive my own Harley, four-wheelers, dirt bikes and that kind of stuff, so they wanted me to drive Monster Trucks. I said that I never even seen one or been to a show and I said okay (laugh) sure and I was a natural! So I've been driving for 16-years and I'm a two-time women's Monster Jam Champion and here I am!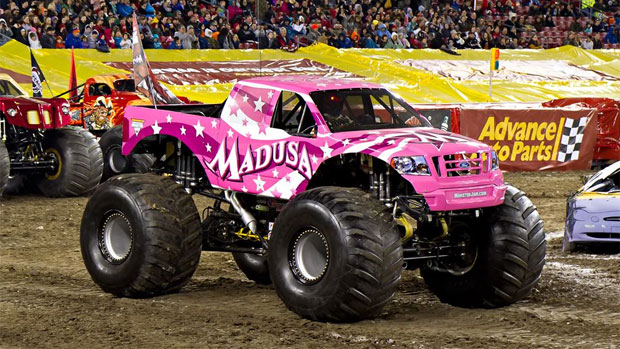 What have been some of the highlights of your career?
Beating the legendary Dennis Anderson, the driver of Grave Digger at the World Champion is one of my biggest highlights. However the second biggest highlight is being an advocate for women in Monster Jam as I opened up the doors to become the pioneer to make it all possible for them to be part of it which allowed me to make some wonderful changes. So now that I see that there are more women in Monster Jam and they are becoming successful, it makes me think that I've definitely done my job as an advocate for women in this sport (laugh).
When you first started Monster Jam, it was quite a male orientated sport, is it still like this?
It's still a male orientated sport even though there are a few more women in the sport, I don't think the male dominance will ever change. However we have some very talented women, especially new female talent on the roster who are rising and we just got to keep pounding the pavement to keep making this happen. You can't just be a pretty face in this business as you got to be able to drive a truck, be beautiful and know what the hell you're talking about.
I'm guessing driving Monster Trucks is not like driving "normal" cars, so tell us a little about your current rig?
(laugh) It's definitely not normal and handles very differently then my normal car back home. The truck is a 10,000 pound machine with 66 inch tyres, a 540 motor with a Coan transmission. However every machine is different as we break it, modify it, shave it and change the gears to suit my specifics. So every truck is dynamically original and organic I guess which I really love. We're also supported by Ozzie, our crew chief who we call pink Ozzie because he dyes his Mohawk pink who is also a big support of Breast Cancer Awareness like me and is very proud of that fact. Pink is not just a pretty colour but it's a very strong and bold statement. It's also Pink October for Breast Cancer Awareness!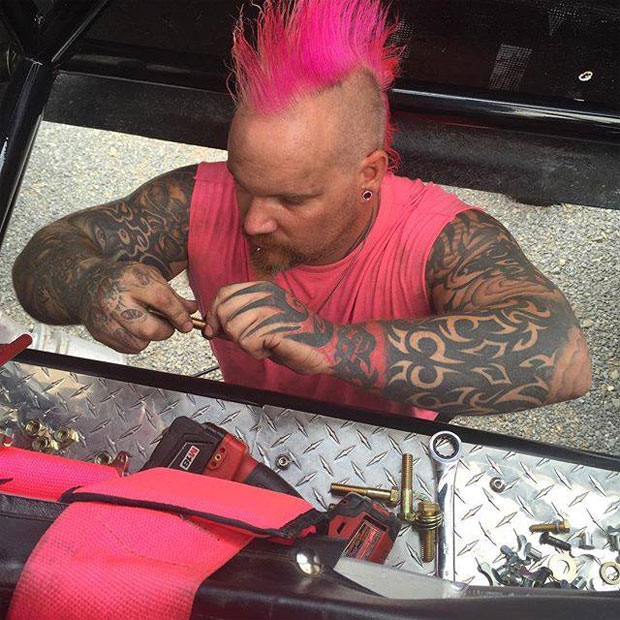 So the colour pink is really your war paint?
(laugh) I guess it is as my Harley Davidson is even pink.
Tell us what you experience while driving these amazingly powerful machines?
I guess it's an adrenaline rush like no other. I mean how do I explain a rush after doing a backflip in a 10,000 pound monster truck? After that moment, you're smiling ear to ear and wanting to scream at the top of your lungs with excitement (laugh) … and your heart is ready to pound out of your chest.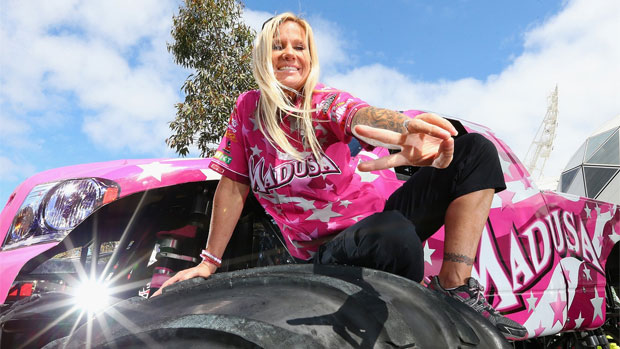 I know that you, your crew and Monster Jam do everything humanly possible to prevent accidents, how do you handle this?
Safety is our number one measure and we do everything we can to prevent injuries. However there's always a chance that something can happen, even in our normal lives like walking across the street but we do everything we can do prevent this.
I did have a very close call in Melbourne one year ago and I ended up in the intensive care unit for around a week. So I had a really close call here and now I've got some unfinished business to finish in Melbourne (laugh) but I'm very excited to be back.
You also need to take injuries very seriously but all the staff in Melbourne, the EMT, the doctors and everybody were all very good to me. I know if they hear my name again, they are probably gritting their teeth and saying "oh god, be careful" (laugh) so yeah, anything can happen at any given time.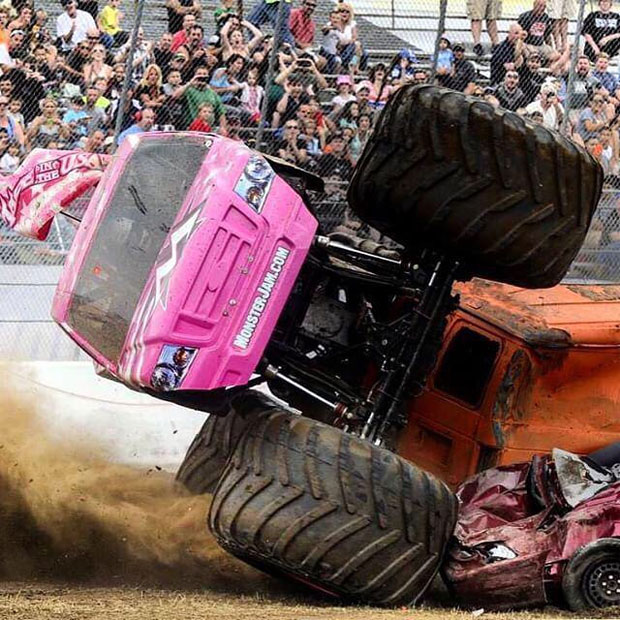 What's your down time after a show, especially when you're travelling overseas?
It depends. If I'm overseas like now, you get to know your area and surroundings and I usually go find a Yoga or Pilates studio. I'm also a big architect fan and love fine arts, museums and parks. But tonight I'm going to go to the Kiss Concert as I've got some friends who work with Gene who is also a huge Monster Truck fan.
We also know that you're a huge animal fan but tell us about your doggy day spa?
(laugh) It's called Koolkats and Hotdogs as I'm a professional dog groomer (laugh) which is another hobby that I like to do which I started about 15 years ago. So when I've got some off, I like to groom dogs and not just mine but clients and those with show dogs. The doggy day care is actually a doggy day salon and a bakery. The bakery has tons of organic treats, cakes and stuff that the dogs like. I'm a bit of an organic kind of girl.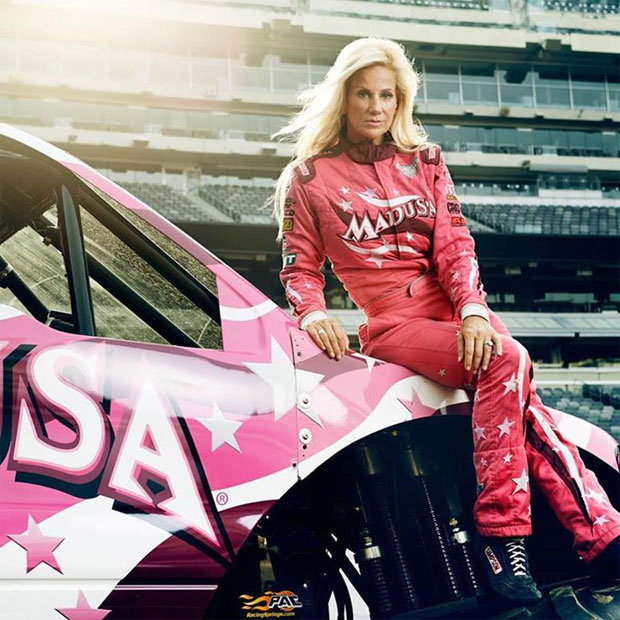 So finally Madusa, what are you most looking forward to on Saturday?
Getting through both shows this time (laugh)!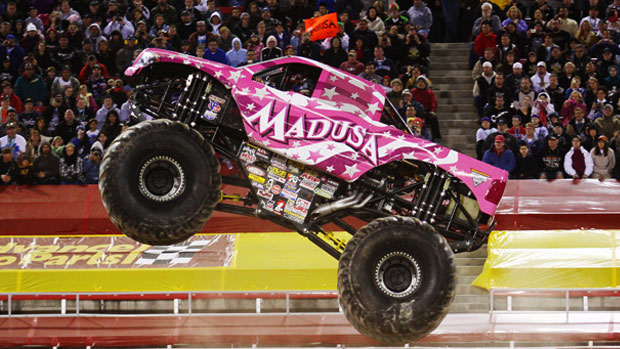 Monster Jam is current touring Australia – check out http://www.monsterjamonline.com.au/ for more information