Games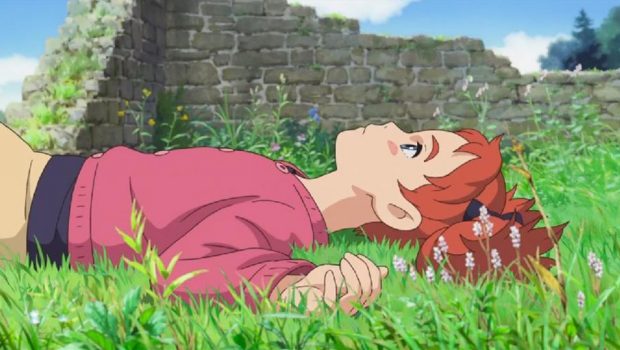 Published on February 3rd, 2017 | by admin
Madman Entertainment to release MARY AND THE WITCH'S FLOWER
Friday, February 3, 2017.
Madman Entertainment has secured Australia and New Zealand release rights to MARY AND THE WITCH'S FLOWER, the inaugural feature from Studio Ponoc, the Japanese animation house founded by former Ghibli Studio producer Yoshiaki Nishimura and director Hiromasa Yonebayashi – the filmmaking duo behind the 2015 Oscar®-nominated WHEN MARNIE WAS THERE. Currently in post-production, the screenplay has been written by Riko Sakaguchi (THE TALE OF THE PRINCESS KAGUYA, THE LITTLE MAESTRO) in collaboration with Yonebayashi.
"Madman has been fortunate to represent the great films that Yonebayashi-san and Nishimura-san have been involved in to date and we are thrilled to be working with Studio Ponoc on this exciting new project," said Madman managing director, Tim Anderson.
MARY AND THE WITCH'S FLOWER, the film adaptation of the beloved novel by Mary Stewart, 'The Little Broomstick', is a sublime blend of magic and fantasy that will sweep audiences along with its charming, heartfelt adventure. This film reveals the magical world of a school for witches, combining rollicking adventure with the unique richness, art and animation of Studio Ghibli-style storytelling.  But this strangely sinister school is no Hogwarts, and our heroine is not even a witch!
Mary, bored and lonely while spending the summer with her great aunt, follows an odd cat into the nearby woods. There she stumbles upon flowers imbued with a magical juice that transforms Mary's humble little broomstick.  Whisking her above the clouds, the broomstick takes her to a secret place where she finds Endor College – a school of magic!
At Endor, Mary discovers that all is not as it seems – there are experiments that horrify! All too soon she confronts great danger – and a life-changing choice.
Studio Ponoc is the new home of the next generation of creative minds behind films from the award-winning Studio Ghibli, which has delighted audiences with its breath-taking films for years including SPIRITED AWAY and PONYO.
Studio Ponoc's Oscar®-nominated founders, Yoshiaki Nishimura and Hiromasa Yonebayashi, have collectively brought Studio Ghibli's acclaimed ARRIETTY, THE TALE OF THE PRINCESS KAGUYA, and WHEN MARNIE WAS THERE to the screen, and they are joined on their new venture by a number of former Ghibli animators. Around 18 months ago, the filmmakers visited Shropshire in the UK to take in the pastoral world in which Mary Stewart wrote the original story.
Along with the beautiful and distinctive animation style that we have come to instantly recognise and love, MARY AND THE WITCH'S FLOWER sparks the sense of wonder, and will delight the world's children and adults alike.
A release date for MARY AND THE WITCH'S FLOWER will be confirmed in the future.