Events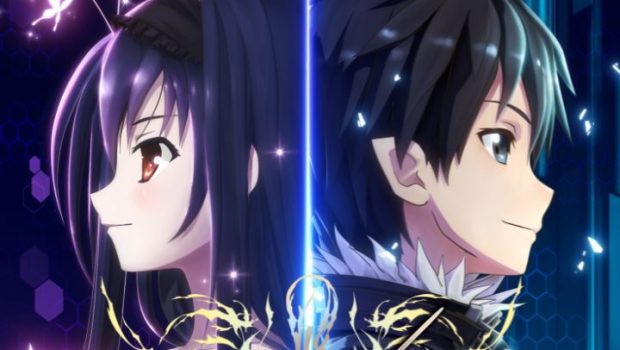 Published on August 10th, 2018 | by Admin
MadFest Melbourne 2018 – World Premiere Announcement: Sword Art Online –Alicization–
Madman is proud to announce that Sword Art Online –Alicization–, the feature-length debut of the most anticipated Sword Art Online arc yet, will officially have its WORLD PREMIERE, Saturday, September 15th, at Madman Anime Festival Melbourne 2018.
This special event is sponsored by AnimeLab and will include a 60-minute screening of the first episode prior to its simulcast debut on the service in October.
Entry will be available to all Madman Anime Festival ticket holders and there will be a special gift for all who attend.
Story
–Alicization– is the highly anticipated 3rd season of Sword Art Online that will adapt the entire arc of Reki Kawahara's best selling light novel from the series.
The new season also brings along a new set of challenges and two new mysterious characters, Eugeo and Alice.
Kirito makes a full-dive into an epic, fantasy-like virtual world. With only a murky recollection of what happened right before he logged in, he starts to wander around, searching for clues.
He comes upon an enormous, pitch dark tree (the Gigas Cedar), where he encounters a boy. "My name is Eugeo. Nice to meet you, Kirito." Although he is supposedly a resident of the virtual world – an NPC – the boy shows the same array of emotions as any human being.
As Kirito bonds with Eugeo, he continues to search for a way to log out of this world. Meanwhile, he remembers a certain memory deep down within him.
He remembers racing through the mountains with Eugeo as a child… A memory that he should not have in the first place. And in this memory, he sees someone other than Eugeo, a young blond girl. Her name is Alice.
Madman Anime Festival Melbourne
September 15-16, 2018
Melbourne Convention and Exhibition Centre
For more information on Madman Anime Festival, visit: http://www.animefestival.com.au/
Tickets are now on sale from: http://tickets.animefestival.com.au/
Stay tuned for more guests and event specific announcements!6