Comics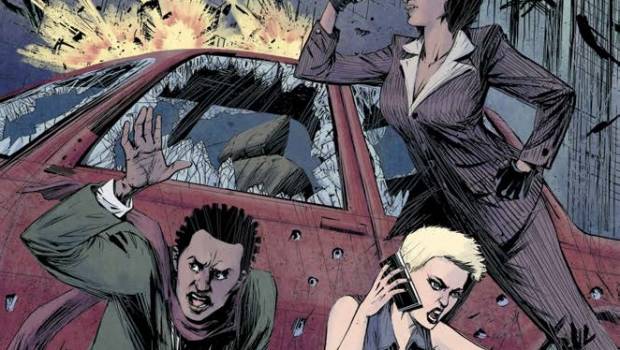 Published on January 4th, 2018 | by Lyla Saudi
Made Men #4 Comic Book Review
Summary: Jutte's team are one step closer to finding out really is the mastermind behind their murders.
With Jutte Frankenstein (and her recently resurrected team) no longer on the Detroit's police payroll, they have decided to take up a few odd jobs here and there, including narrowing down the person behind their murders in Made Men #4, written by Paul Tobin, illustrated by Arjuna Susni, and with colours by Gonzalo Duarte.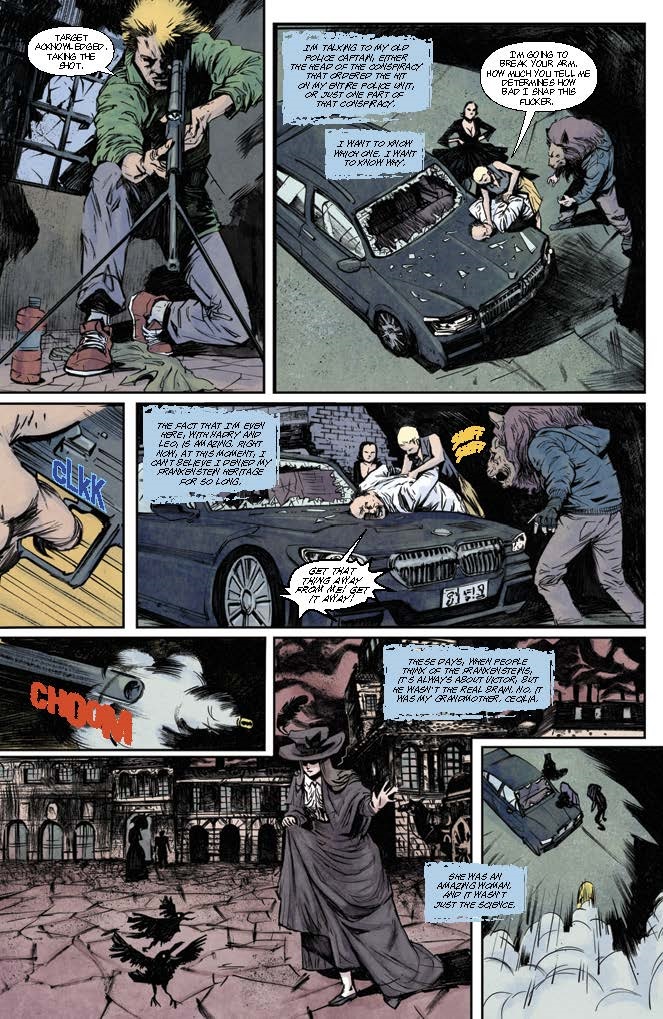 Just as they were about the get answers from the only connection to their murders, things got out of hand. Leo (being the half human and half lion that he is) panicked and chewed on their only lead – Detective Chief of Police, Hubert Grange. But Jutte isn't sorry that he is dead, she is sorry that he is dead before they could question him. And now, another 'player' has entered the game, one who has their sights (and sniper scope) set on Jutte's every move.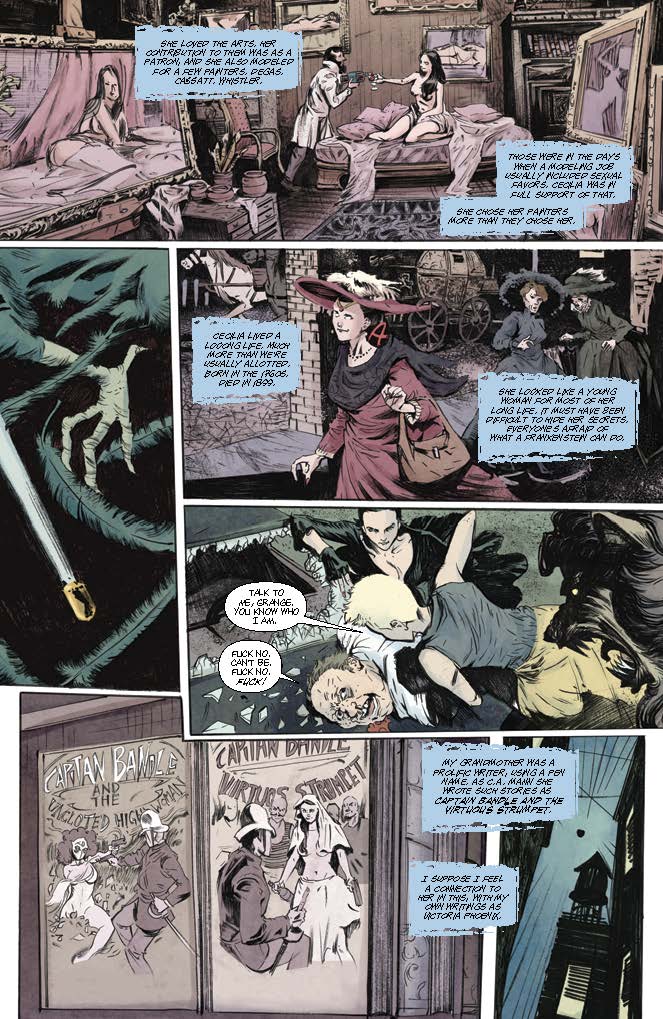 Writing and Artwork
I love the main basis of the story – a team of resurrected police officers who have teamed up with a crime lord to solve murders and mysteries, oh and raise people from the dead. It is written and blended really well with a unique and fresh take to the usual Frankenstein stories. I hoped for more character development for the whole squad in this issue but I appreciate the time Paul Tobin is taking time to flesh out each character. Hadry, the resurrected Italian lesbian suffragist from the early 1900s is my favourite so far. The artwork  definitely brings the story to life. In each panel you can sense the action, urgency, and suspense through all the artistic details, body languages and the dark and moody colour palettes.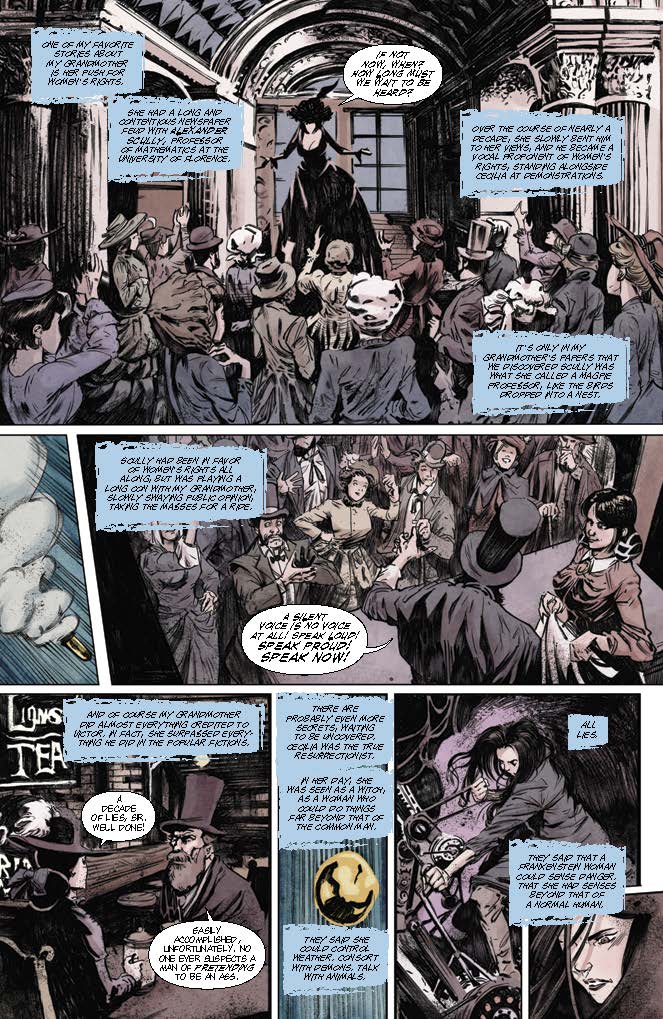 Final Thoughts?
The cliff-hanger at the end will leave you hanging for more! This series is turning out to become a story that perfectly blends a mix of horror, crime, mystery, with a little bit of Frankenstein.
Comic Details
Title: Made Men
Issue: 4
Publisher: ONI PRESS
Author: Paul Tobin
Artist: Arjuna Susni
Colourist: Gonzalo Duarte
Lettering: Saida Temofonte
Genre: Crime/Horror/Mystery
Released: December, 2017