Comics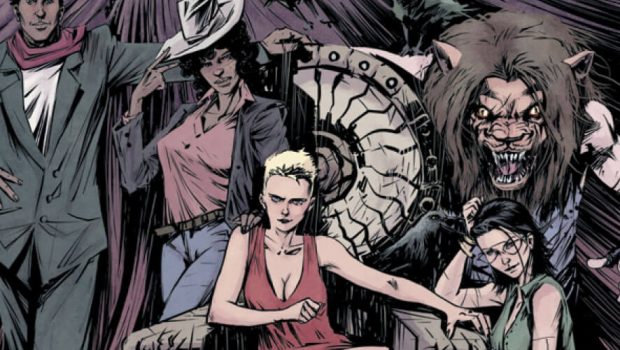 Published on October 19th, 2017 | by Lyla Saudi
Made Men #2 Comic Book Review
Summary: Things are about to get very interesting in Detroit because bringing people back from the dead isn't easy. Or cheap.
Detroit police officer Jutte Shelley (aka Jutte Frankenstein) has brought her ambushed squad back from the dead, but they're somewhat… different now. And not all of them are exactly 100% human in Made Men #2, written by Paul Tobin and with art work by Arjuna Susini and colours by Gonzalo Duarte.
Jutte didn't have a lot of material left to work with – an arm here, a body riddled with bullets there, a severed lion's head staring at her. The human body may be hard thing to put together and resurrect but for Jutte, it's easy-peasy, especially after a couple of drinks and complete access to her family's secretive science lab. And with her team back together (well, somewhat put back together), it is time to figure out who issued the order to have them murdered, and also… maybe even get laid along the way? Because for some of them, it's been a while since they were last alive.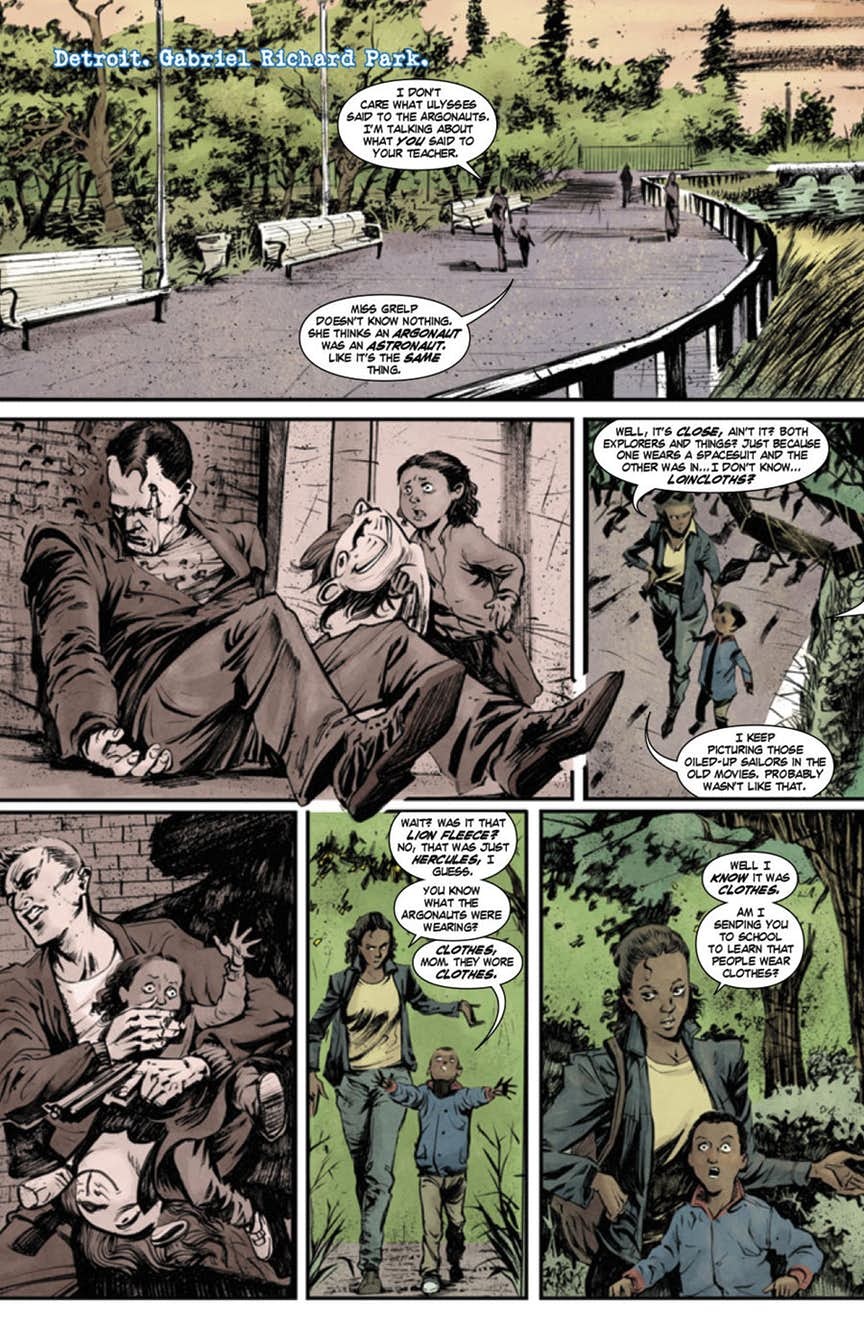 Writing & Artwork
This issue (although still gory) takes on a different spin to the previous one that was full of violence and action. We are delivered more of a backstory intto Jutte's very unique and quirky character, her connections (mostly illegal), and her newly 'assembled' squad (my favourite is the half man-half lion). The story (flecked with bits of humour and raunchiness) is set at a good pace with the past and present scenes expertly interwoven thanks to the artwork.  Arjuna Susini's illustrations and Gonzalo Duarte's colour palette work well together to showcase the flow, theme, and emotions, without being overly detailed but I am wondering which direction Paul Tobin plans to take the story, as there are so many options open to him.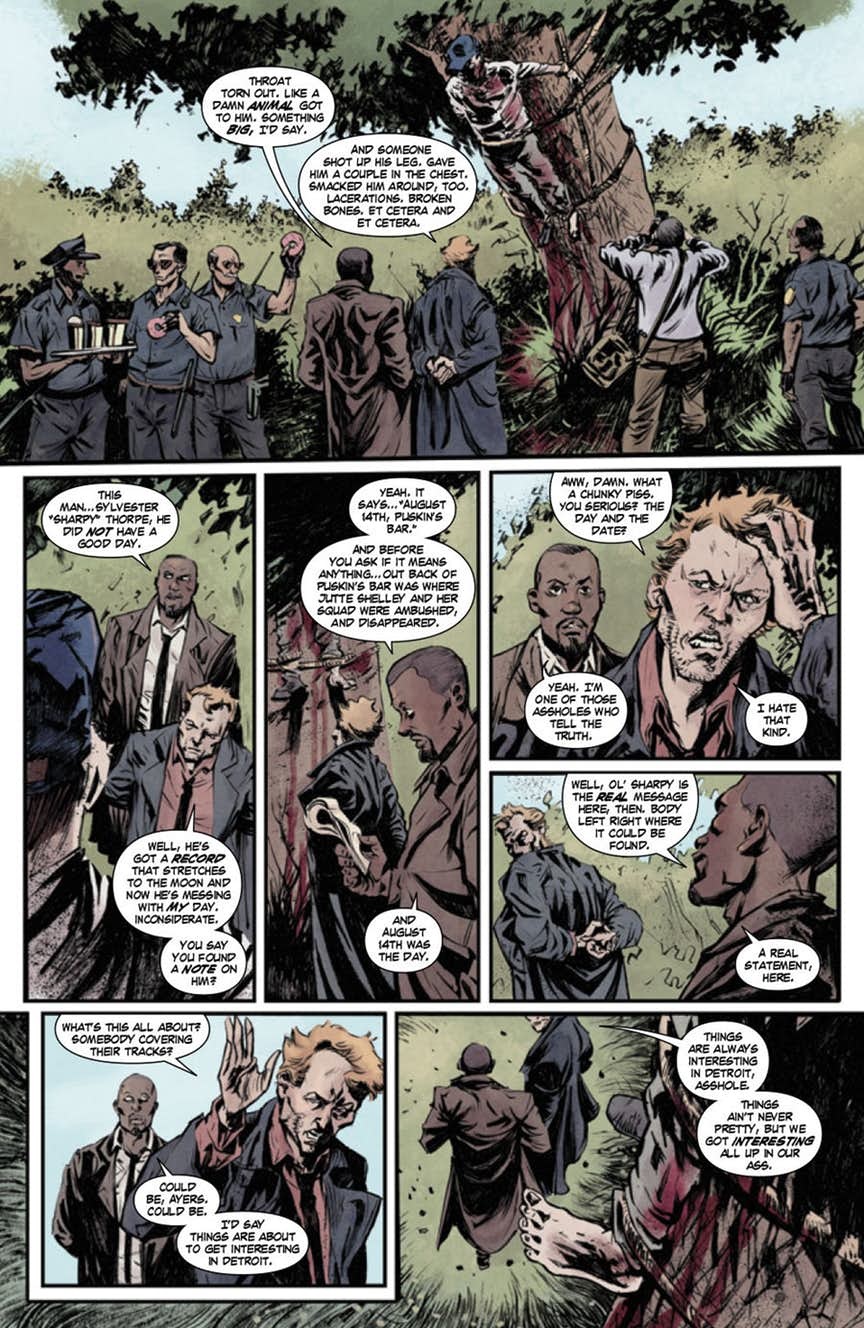 Final Thoughts?
I am really enjoying the story but as I mentioned before, I am not sure which direction Tobin will take it. Will it head down the Frankenstein route, be about undead mercenaries for hire, or all about revenge? Either way, I look forward to the next issue.
Comic Details
Title: Made Men
Issue: #2
Publisher: Oni Press
Writer: Paul Tobin
Artist(s): Arjuna Susini & Gonzalo Duarte
Format: Single, Standard
Rating: O (Older Audiences)
Release Date: 18th October, 2017