Comics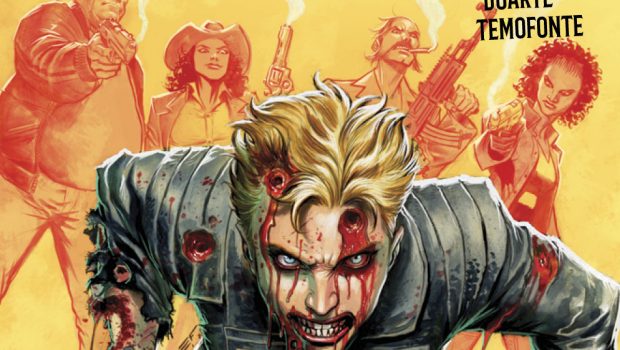 Published on September 11th, 2017 | by Lyla Saudi
Made Men #1 Comic Book Review
Summary: When death strikes there is no coming back alive… unless you know a Frankenstein.
A story of vengeance is about to unfold. 'Resurrected' vengeance. In an all new series brought to you by Oni Press and written by Paul Tobin, with art by Arjuna Susini, and colours by Gonzalo Duarte – Made Men merges crime, horror, and fantasy to bring us a refreshing twist to the original Frankenstein story.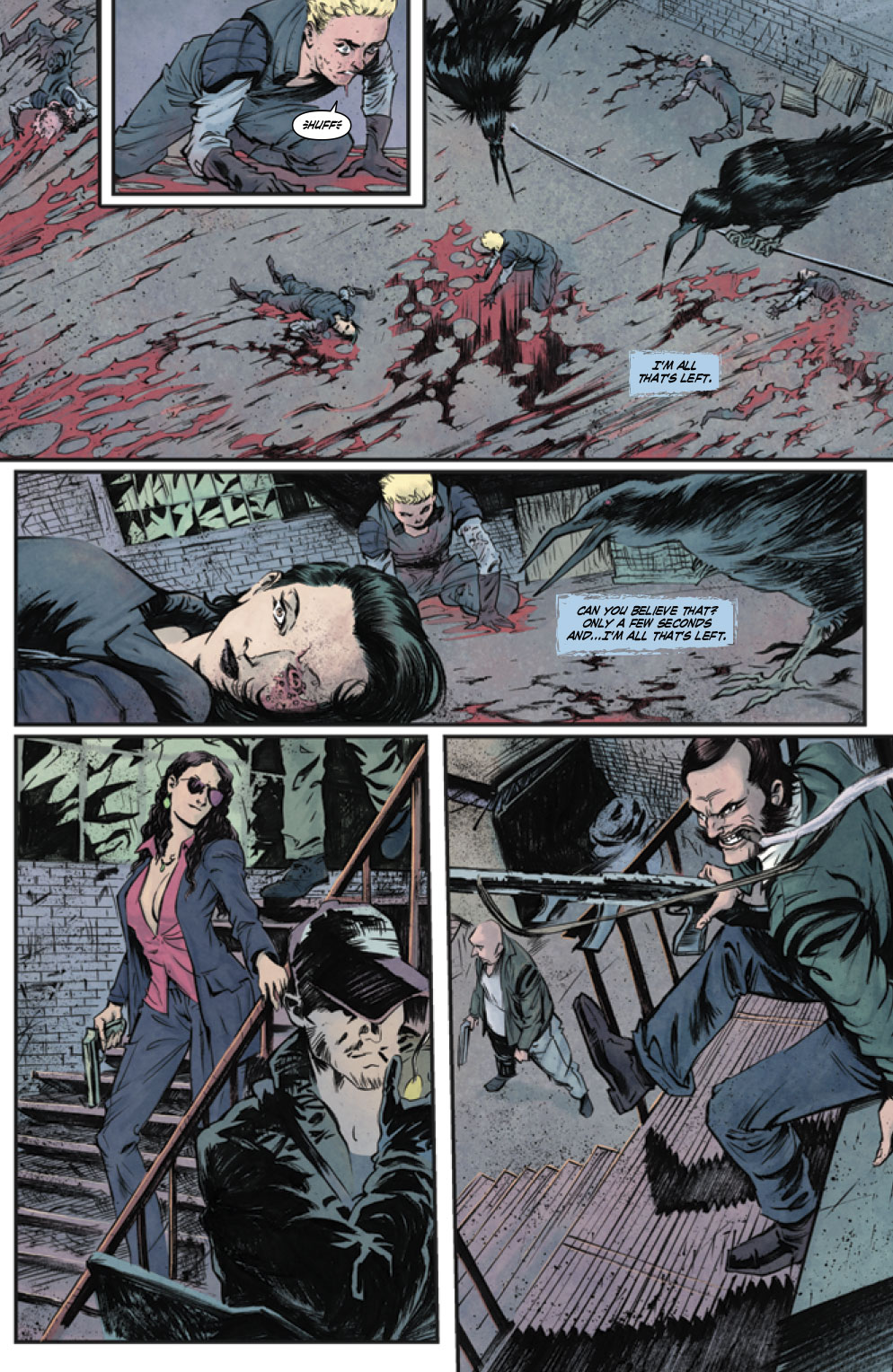 Jutte Shelley is a Detroit Special Ops Officer, well, at least she was until she and her entire team were ambushed during a supposedly routine call out to a robbery. Upon arriving, with nowhere to run and nowhere to hide, Jutte watched as her squad and closest friends were mercilessly gunned down by the criminals, one, by, one, until she was finally gunned down too.
In just a manner of minutes it was over. She was left for dead. But this was not a robbery gone wrong, no, it couldn't be. It was too well planned. This was a death trap and Jutte was the target. But bad guys beware, because hell hath no fury like a woman scorned, especially when that woman wasn't really born a 'Shelley', she was born a 'Frankenstein'… and she is about to unleash her hidden family secret for revenge.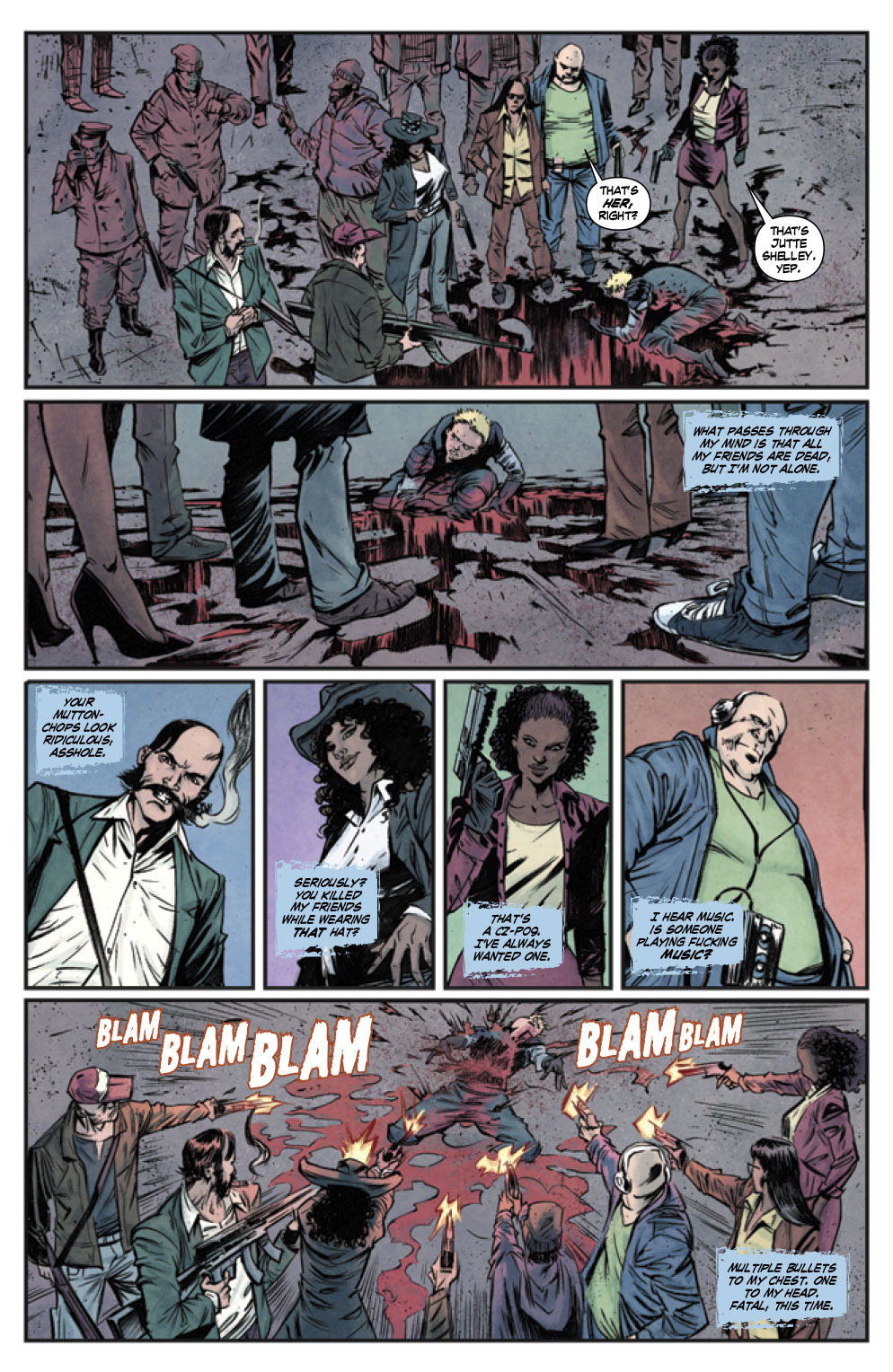 Writing & Artwork
The pacing of the story together with the artwork is fast and engaging. However, the fast pace contributes to the need for some additional explanation at the end of the issue, but I feel these gaps will be filled in Issue 2. The panel compositions are solid, but can get confusing to follow at times, and some of the characters would benefit from additional detail. But the highlight of the artwork and redeeming feature of the comic was without doubt the colour work, which added depth and set the mood in each scene.
Jutte as the main character is perfect. I instantly formed a bond with her tough, hard, yet loyal personality. And I really liked how the majority of the story was narrated from her perspective and illustrated in bright blue caption boxes. It makes the story 'hers' right from the beginning and it makes you want to soak up all you can about her and her family secrets.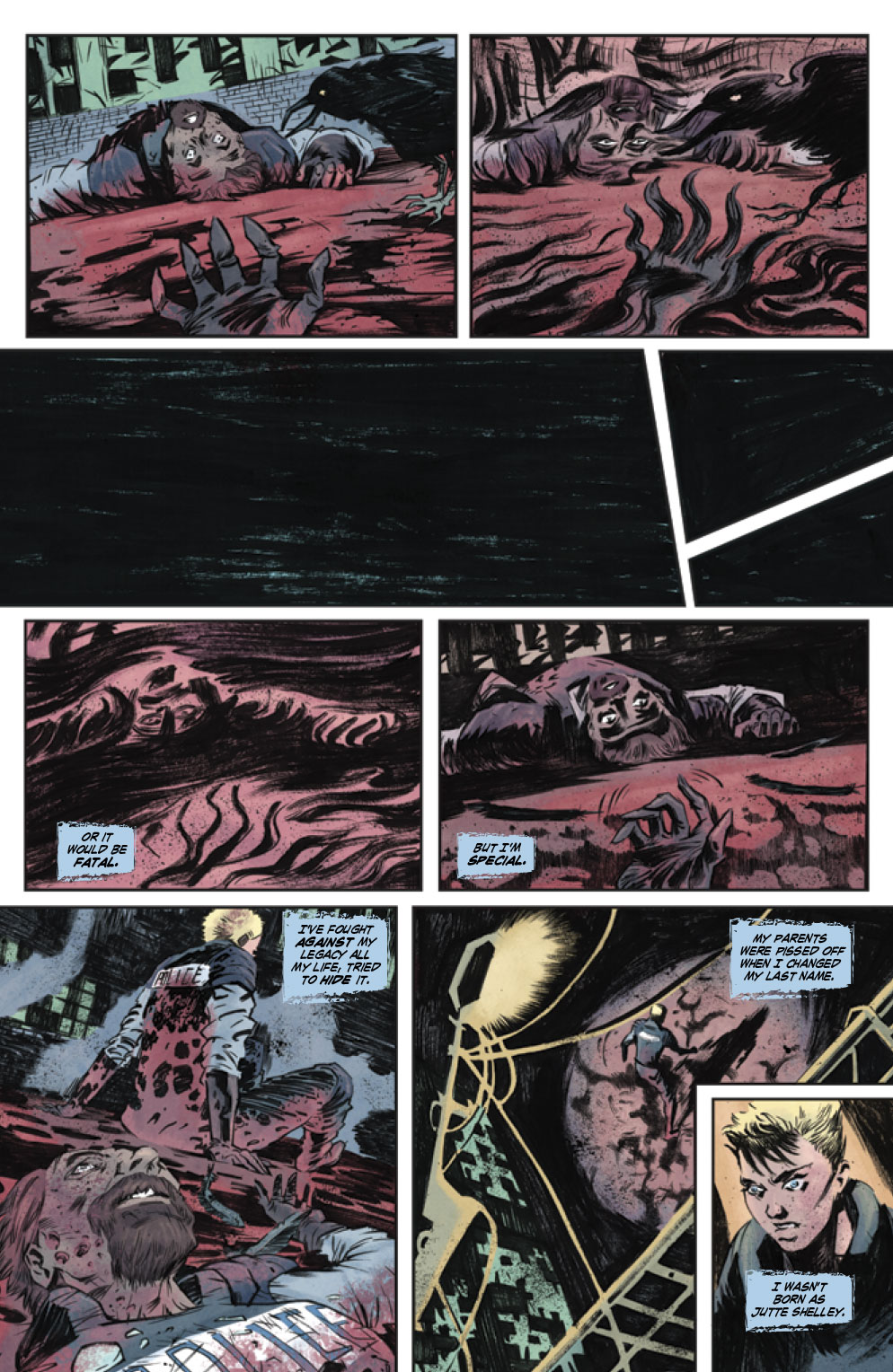 Final Thoughts?
I enjoyed the Frankenstein twist, Jutte's secretive character, and how the cliffhanger at the end explains the main title of the story. Hopefully the next issue fills in the missing story gaps because overall it has been a great start to the series and I look forward to reading more!
Comic Details
Title: Made Men
Issue: #1
Writer: Paul Tobin
Artist: Arjuna Susini & Gonzalo Duarte
Publisher: Oni Press
Genre: Crime, Horror
Release Date: September, 2017