Films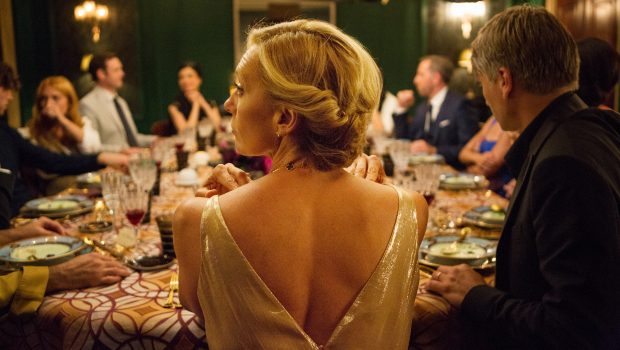 Published on May 12th, 2017 | by Damien Straker
MADAME Starring Toni Collette to Make its World Premiere at Sydney Film Festival
Sydney – The Sydney Film Festival launches the program for the 64th edition today which includes the World Premiere of MADAME, written and directed by prolific French author, playwright and screenwriter Amanda Sthers.
Starring Academy Award® nominated Australian actress Toni Collette (THE SIXTH SENSE, LITTLE MISS SUNSHINE), Harvey Keitel (YOUTH, RESERVOIR DOGS) and Spanish icon and Almodóvar muse Rossy de Palma (JULIETA, WOMEN ON THE VERGE OF A NERVOUS BREAKDOWN), MADAME tells the story of Anne (Collette) and Bob (Keitel), a wealthy and well-connected American couple who move into a manor house in romantic Paris to add a little spice to a waning marriage.
While preparing a particularly luxurious dinner for sophisticated international friends, our hostess discovers there are 13 guests. Panic-stricken, Anne insists her loyal maid Maria (de Palma) disguise herself as a mysterious Spanish noblewoman to even out the numbers. But a little too much wine and some playful chat lead Maria to accidently endear herself to a dandy British artbroker. Their budding romance will have Anne chasing her maid around Paris and finally plotting to destroy this most unexpected and joyous love affair.
STUDIOCANAL Australia and New Zealand Chief Executive Officer Elizabeth Trotman says, "We are thrilled the Sydney Film Festival will host the World Premiere of MADAME. This prestigious international event is the perfect place to unveil this sophisticated film from exciting writer-director Amanda Sthers, with the glorious State Theatre the perfect setting for a lush Parisian comedy-drama led by talented Australian and international stars."
MADAME is Amanda Sthers' second feature film, following JE VAIS TE MANQUER (2009) which she also wrote.
The Sydney Film Festival will present the World Premiere of MADAME at the State Theatre on Monday 12 June at 4.15 pm, with a second screening at Hayden Cremorne Orpheum on Tuesday 13 June at 6.45pm.
STUDIOCANAL will release MADAME in cinemas in 2017.