Blu-ray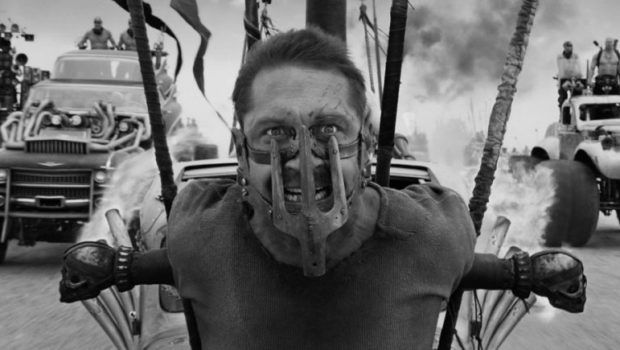 Published on December 26th, 2016 | by Tory Favro
Mad Max: Fury Road Black & Chrome Edition Blu Ray Review
Summary: Mad Max: Fury Road Black & Chrome Edition is an artistic overlay to an already great movie!
Finally it is here! The long awaited final version of Fury Road which can arguably be described as one of the most intense action movies ever. For those who are not sure about this release, you can be assured it is not simply the colour saturation dragged out of the film. The footage is the edit that is provided to the sound and scoring team and is a harsh masterpiece of work that truly is beautiful to behold.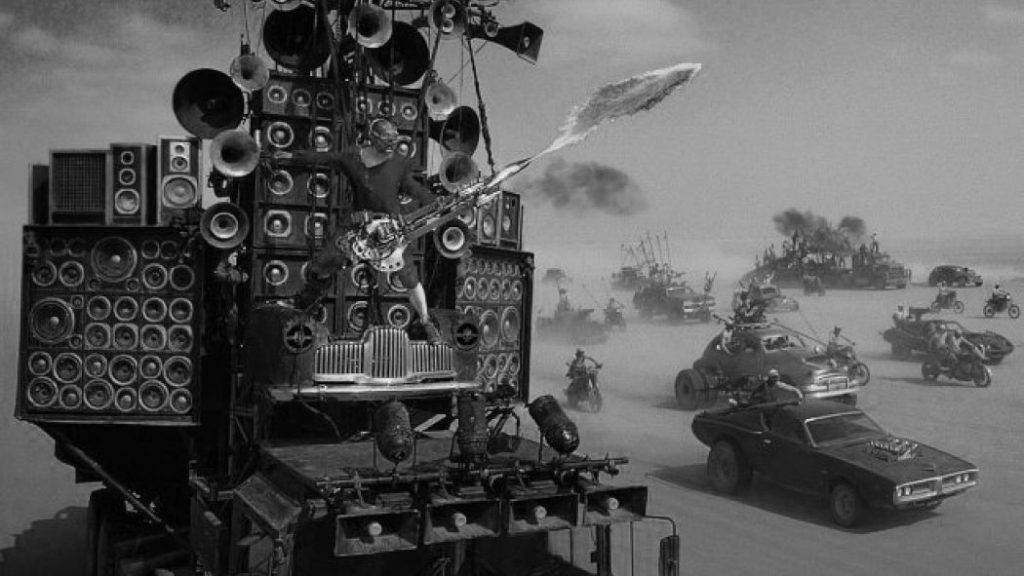 If you have seen the movie before you would have swooned at the amazing colour palette that George Miller brought to it. Imagine if you can now a world where that colour is removed, but instead of just black and white, you have chromed whites and hashed blacks; it is a ragged and intense look at a title that begs for this sort of treatment. It is an assault of a different sort on the eyeballs and utterly captures your attention.
This version of the film is the one that George Miller had dreamed of releasing ever since the first Mad Max came out so long ago. A harsh black and white edition that makes the details in the film more amazing than even the first time around. As much as the colour version is incredible, there are strange details that come to life when you remove everything but the black and whites. It's an eerily beautiful experience.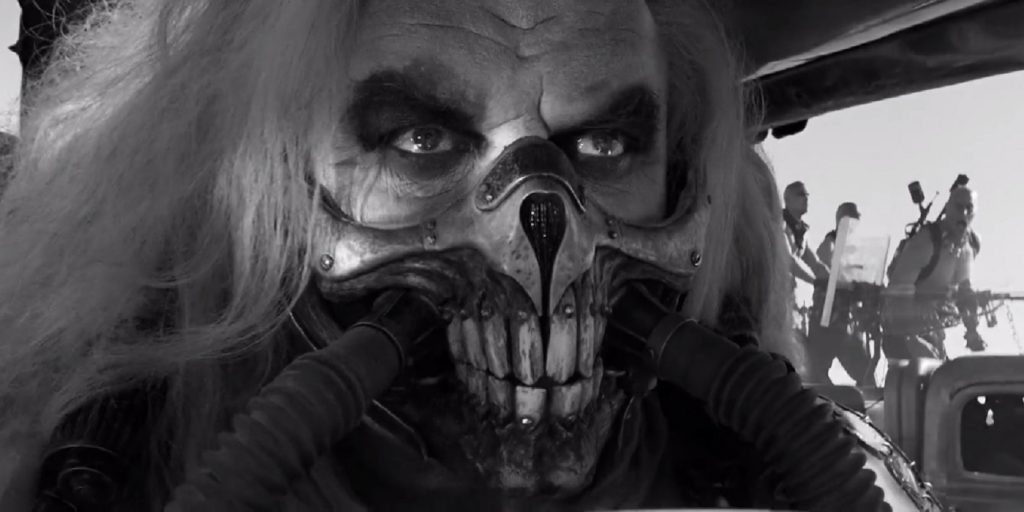 For those who might be new to this tale; firstly shame on you. Secondly, the story revolves around a post apocalyptic Australia where the strong rule supreme through a mantle of both control and oppression. Slavery is endemic and our main protagonist is a warlord named Immortal Joe. Joe controls the most precious resource in the world: water, and he distributes dribbles of it through his gauntleted hands.
When one of his trusted soldiers, Imperator Furiosa escapes with a band of Joe's concubines bearing his offspring, one of the most amazing chases ever captured on film erupts onto our screens. Roaring through the most desolate landscapes you can imagine, the chase eventually catches up with our anti hero Max who against his will is thrown into the mix, choosing a side at first through necessity, and eventually of his own will.
This is a breathtaking movie where the adrenaline does not let up for one second. In essence this entire movie is one monumental car chase where if the pedal is not to the metal, you die. In the stark contrasts of the Black and Chrome edition, this is brought to life even moreso.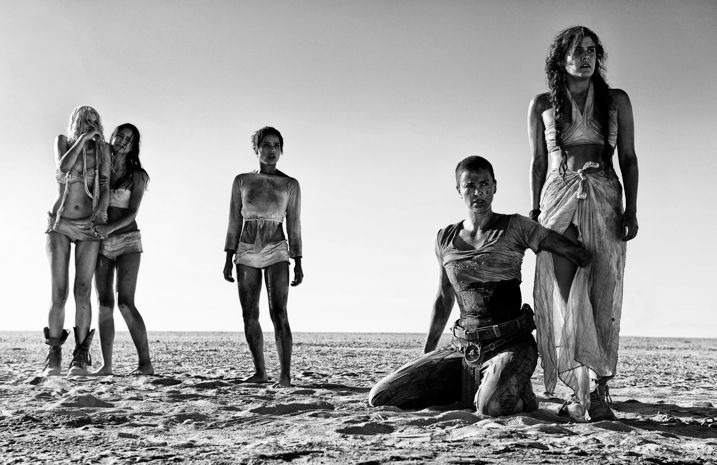 If you loved the movie when this first came out, I can heartily say that this edition is absolutely a great addition to your collection, and even more importantly an entirely different viewing experience. It adds elements to the movie that you would not have imagined, and with a plethora of extras, including an intro from director George Miller himself, make sure you get your hands on a copy quick smart.
Special Features:
New Introduction to Black & Chrome by George Miller
Maximum Fury: Filming Fury Road Documentary
Mad Max: Fury on Four Wheels Documentary
The Road Warriors: Max and Furiosa Featurette
The Tools of the Wasteland Featurette
Fury Road: Crash & Smash Featurette
Deleted Scenes
DVD Details
Director – George Miller
Actors – Tom Hardy, Charlize Theron, Nicholas Hoult, Zoë Kravitz, Rosie Huntington-Whiteley, Hugh Keays-Byrne, Josh Helman, Nathan Jones, Angus Sampson
Film Genre – Action
Label – Roadshow
Audio – English (Dolby Atmos)
Subtitles – English
Running Time – 120
Aspect Ratio – 2.40:1
Region Coding – B (Blu-Ray)
TV Standard – HD
Rating – MA15+
Consumer Advice – Strong violence and post-apocalyptic themes
Year of Release – 2015
Primary Format – Movies/TV – Blu-Ray