Uncategorized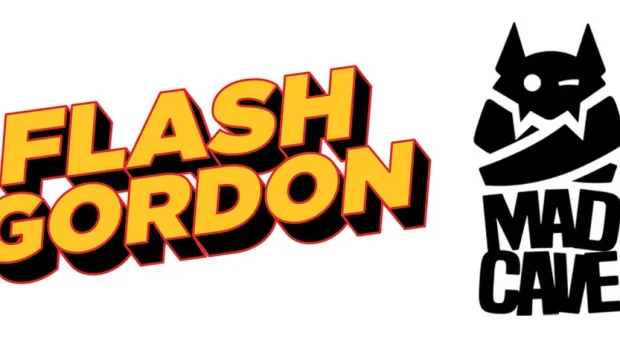 Published on July 14th, 2023 | by Adrian Gunning
MAD CAVE STUDIOS SECURES FLASH GORDON LICENSE
The New FLASH GORDON Publishing Line to Include Original Stories, Comic Reprints, Graphic Novels and More!
King Features Syndicate, a unit of Hearst and home to some of the world's most popular entertainment characters, today announced a master publishing partnership with Mad Cave Studios to develop a full line of new narratives, comics reprints and graphic novels starring its iconic hero Flash Gordon. The initial Flash Gordon stories are slated to be released in 2024.
Flash Gordon, an iconic American comic strip created and originally drawn by Alex Raymond, has become a timeless symbol of thrilling space adventures and heroic exploits. Since its debut in 1934, Flash Gordon has captured the imagination of readers worldwide with its dynamic storytelling, captivating artwork, and memorable characters.
Under this partnership, expect thrilling escapades, imaginative worlds, and epic storytelling as Flash Gordon once again takes center stage in the world of comics and graphic novels.
King Features and Mad Cave Studios will not only bring new and original Flash Gordon content to eager fans but will also ensure the preservation and availability of timeless classics.
Additionally, Mad Cave Studios, through their middle-grade imprint, Papercutz, will look to introduce Flash Gordon to the next generation through a young readers program. This collaboration presents a unique opportunity to unite fans of all ages in their love for Flash Gordon.
"As one of the first action heroes Flash Gordon has always been powerhouse in the comics universe,' said King Features' Licensing Director, Christina Nix Lynch. "We're delighted to have a partner like Mad Cave Studios on board who are true Flash fans as well as publishing experts. This program will bring a long-awaited, regular stream of new and legacy content to generations of readers."
Mark Irwin, Mad Cave Senior Vice President, added "From the incredible art of Alex Raymond to the adventures of the Defenders of the Earth, and on to the cult classic Sam Jones-led film, Flash Gordon is an integral part of both the history of comics and the actual DNA of storytelling. Mad Cave and King Features are not only happy to be working together to bring Flash to our readers but also to grow the Flash Gordon legacy."
Allison Pond, CMO, Mad Cave Studios, added, "We are thrilled to announce the official partnership between Mad Cave Studios and King Features in publishing Flash Gordon comics and graphic novels. We are honored to collaborate with King Features to continue the legacy of this iconic series and deliver exciting adventures to readers of all ages."