Interviews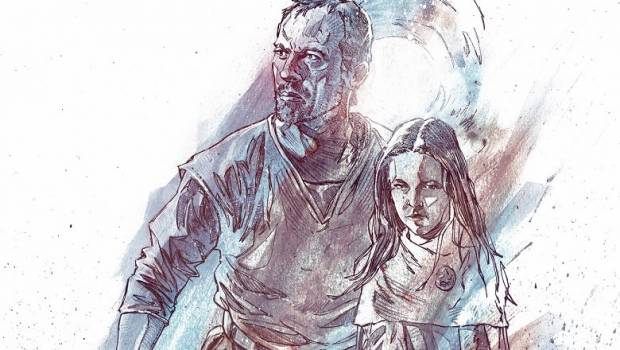 Published on March 30th, 2018 | by Dana Folkard
MACK CHATER INTERVIEW – SWORD DAUGHTER
Recently, Dark Horse Comics announced that they will be releasing a new ongoing comic book series called Sword Daughter, a visually stunning Viking revenge story. Briggs Land creative team, Brian Wood and Mack Chater come together once again to bring us an epic story about Vikings, revenge and family.
I was fortunate enough to catch up with talented artist Mack Chater and have a quick chat about the process of working on Sword Daughter, the rewards of working on this project and how he has been inspired by samurai cinema.
I've read that this story has been influenced visually by samurai cinema. Can you elaborate on this?
Of course! One of the things I love about Samurai Cinema is the pacing. Having the ability to let the story breathe on the page has been a luxury. Also I love how they frame a lot of their characters and use the screen space to add tension and mood. I've definitely been influenced by that.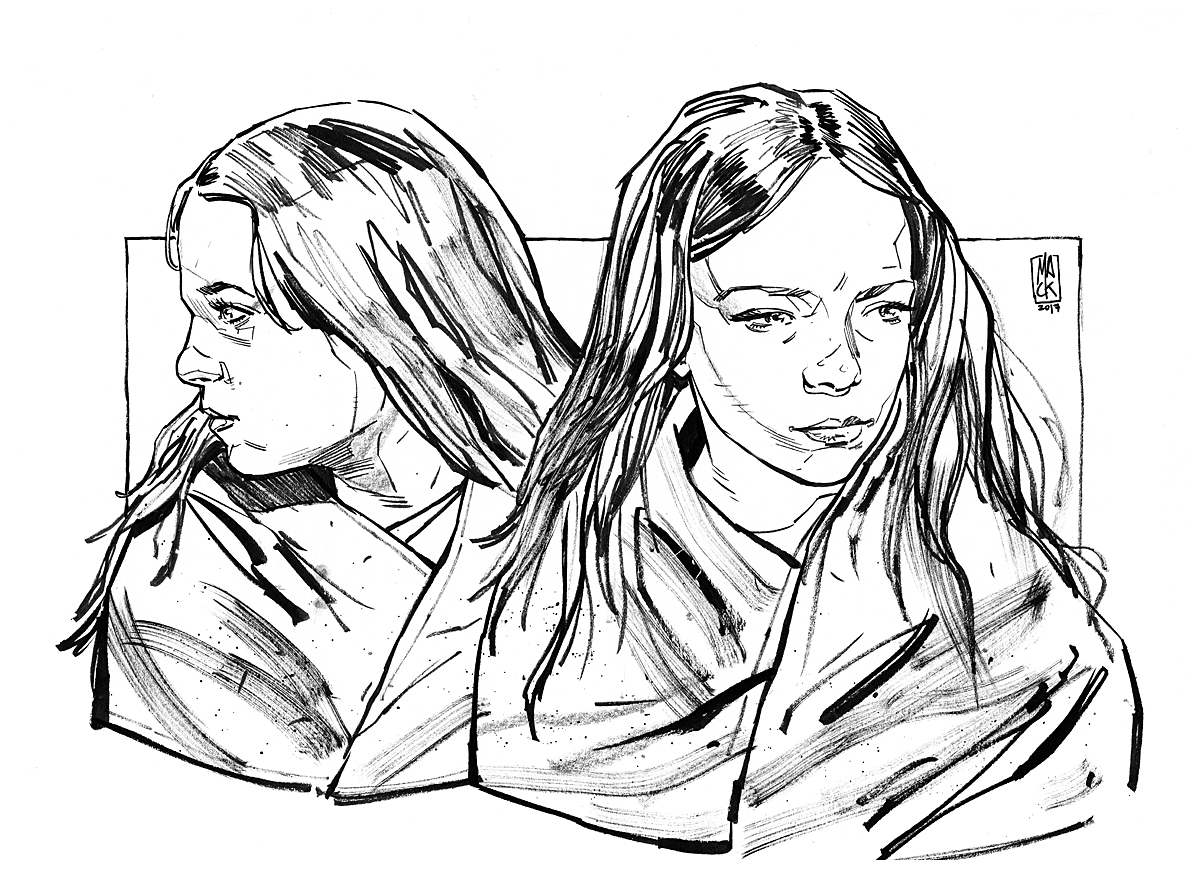 Did you do any research on Norse history before plunging into this story?
Not a huge amount, although, I'd studied a little about the Vikings when I was at school ( coming from the North of England it's pretty easy to see some of the influences) but I have to say Brian has been fountain of knowledge!
What has been the most rewarding part of working on Sword Daughter, and what part of this venture has given you the most satisfaction? 
Since this is my first creator owned, I'd have to say that was one of the most rewarding parts. Getting to tell a story my way has been invaluable in pushing my art and narrative skills!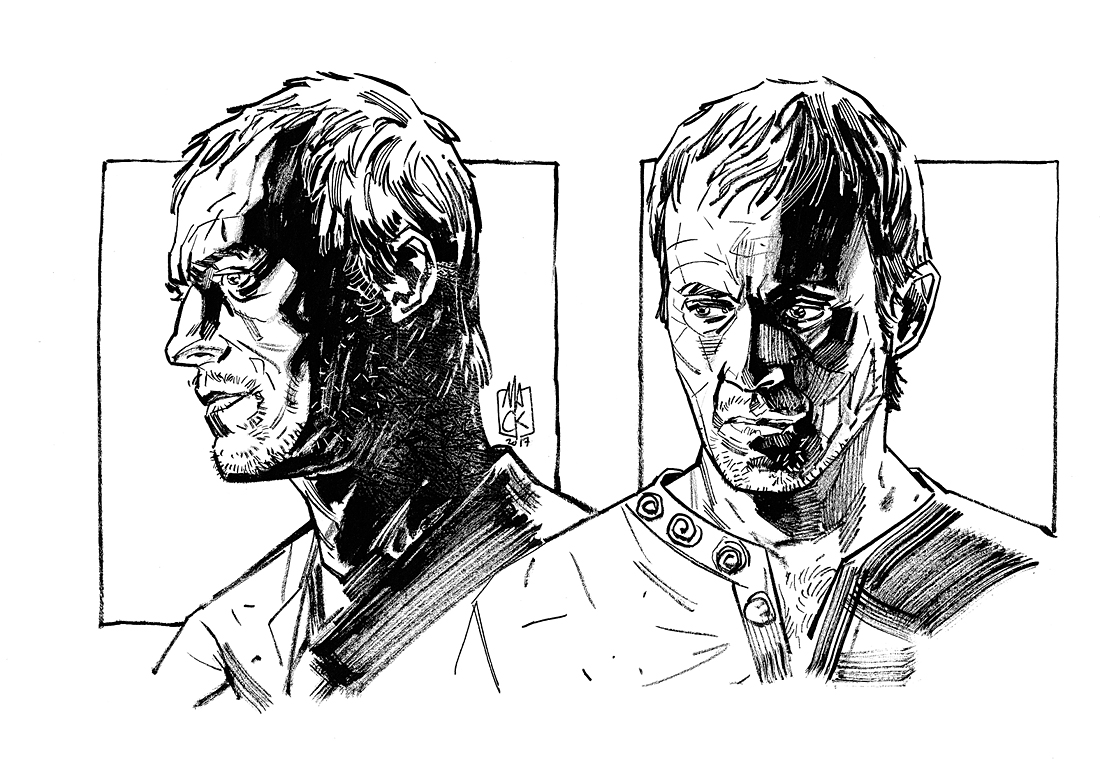 Can you tell us a little bit about your creative process when tackling a story like this?
Absolutely! Once I get the finished s riot from Brian, I sit down and have a read through. I don't normally take any notes or make sketches at this stage (unless something REALLY specific jumps in my head). After that I make a note of any location reference I might need, then read through and start thumbnailing the page layouts. Once I'm happy with those I redraw them a little bigger do other people can understand them! I send those off to Brian and Spencer (our editor!) for any feedback – in case I've missed anything or what have you. From there I start to collect any reference or inspiration (swords/clothing/weather etc) and then I start pencilling, digitally. I do this as it allows me to quickly scale/rotate/flip or even redraw panels quicker than on paper. Once I'm happy, I print these out blue line into my paper and begin the inking!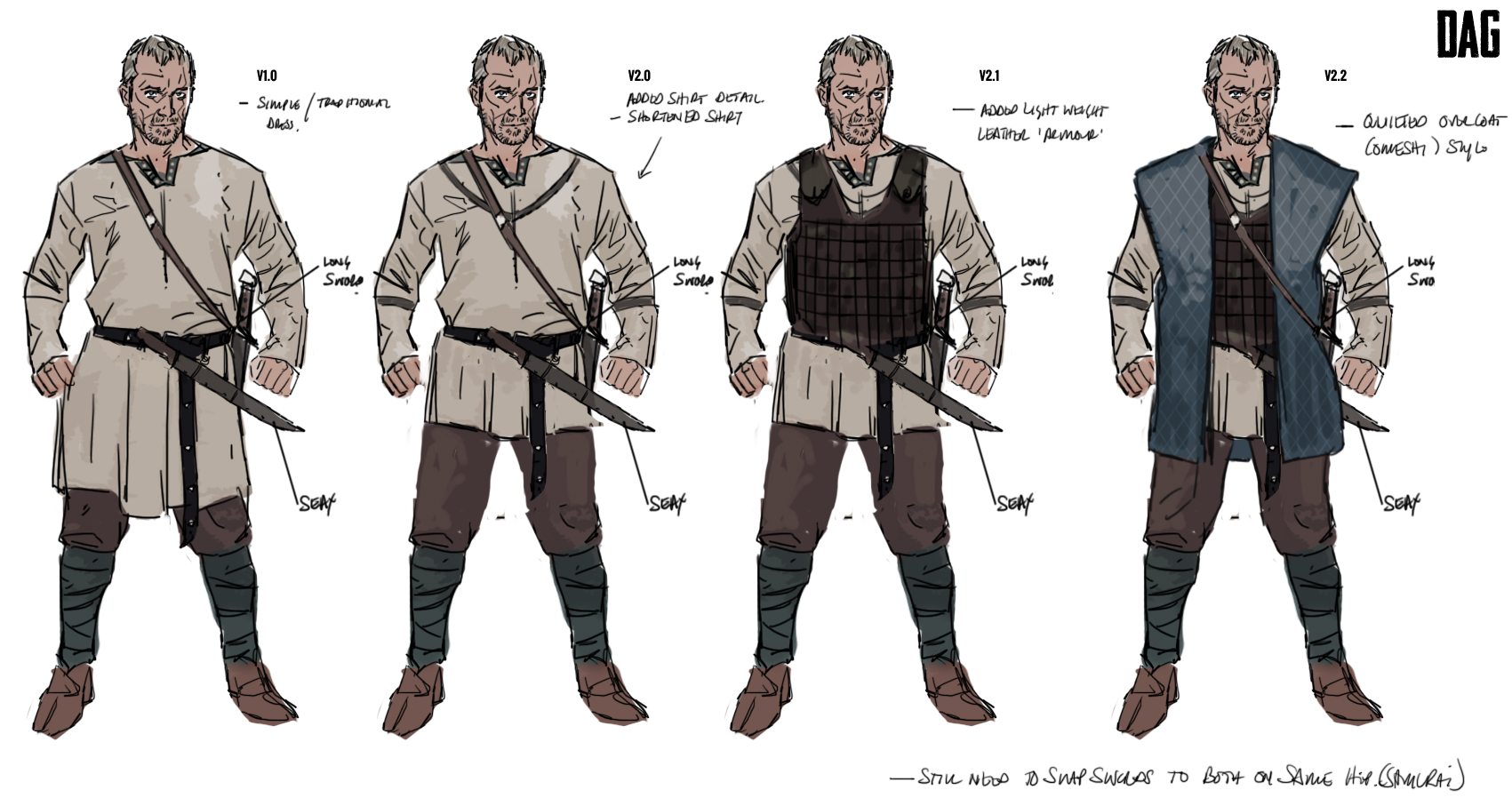 What have been some of the challenges that you've encountered whilst working on this project?
There haven't been any major challenges, but I suppose trying to make everything authentic to the time period, and not too 'Hollywood' is always forefront in my mind.
Can you describe your typical work routine – how often do you draw – how many hours per day?
Oh I draw everyday. It's like a compulsion! But my normal work day consists of about 7 -8 hours of drawing/inking during the day, sometimes I do another couple of hours on a night.

Finally, what brought you to this moment as a creator, and did you encounter any difficulties when trying to break into comics? 
Telling my own stories is something I've always wanted to do, and will always want to. So getting the chance at this stage in my career (I've been a professional comic book artist for 3 years now) has been a godsend.
I think, like a lot of creatives, confidence (or lack of it!) has been my only real difficulty!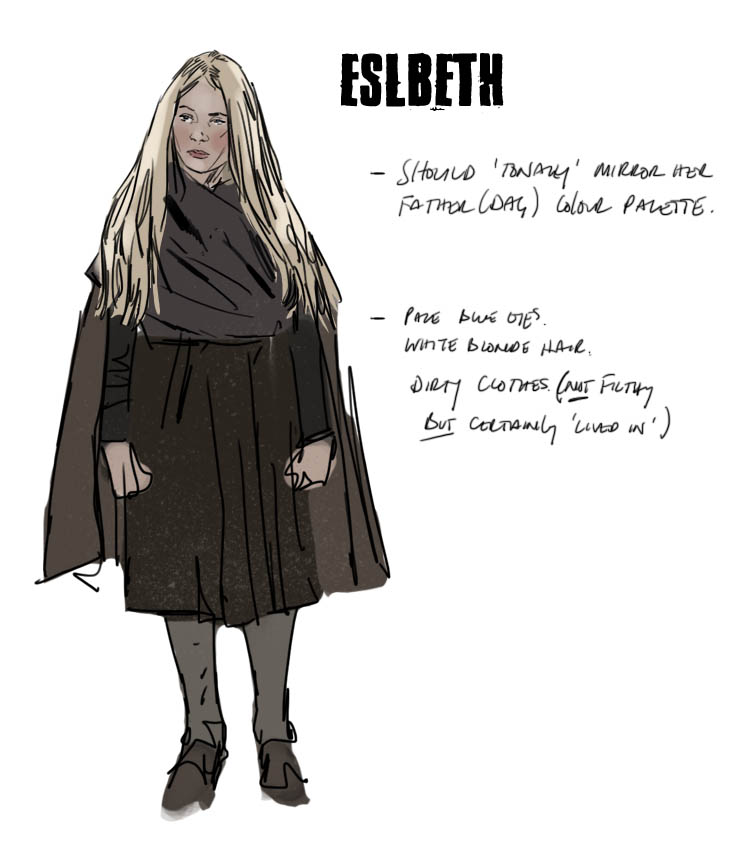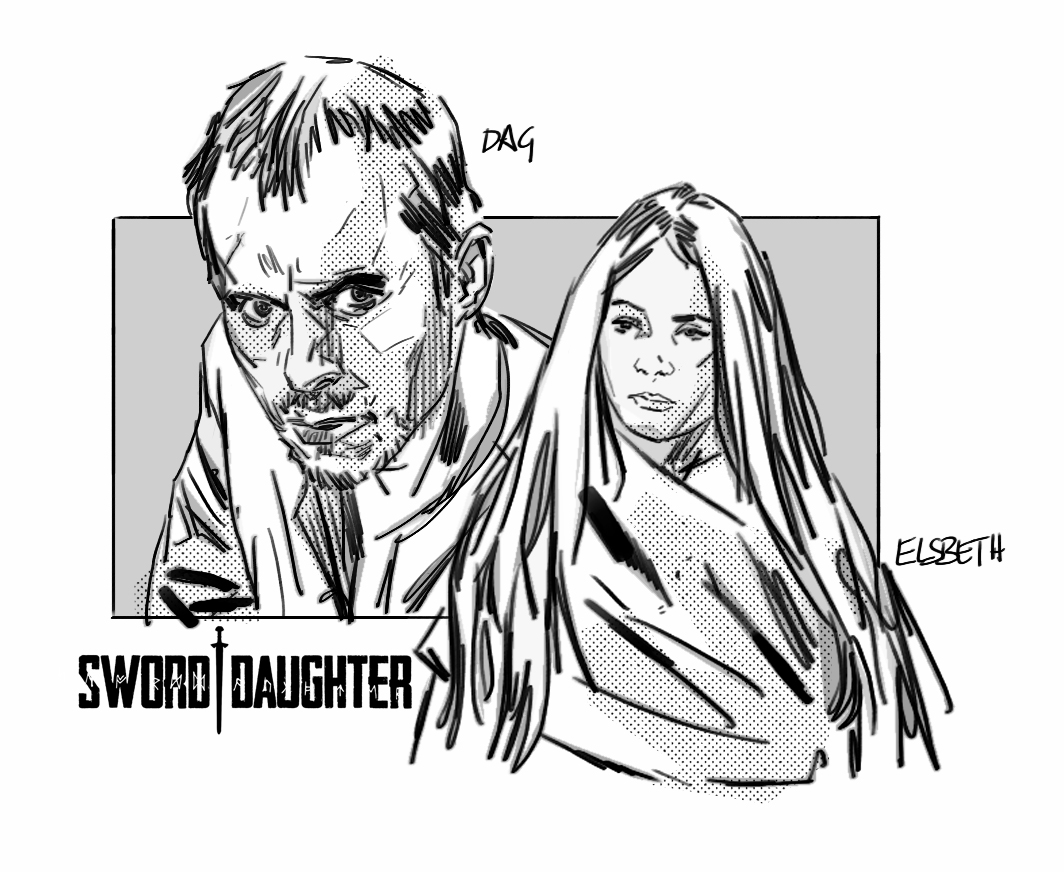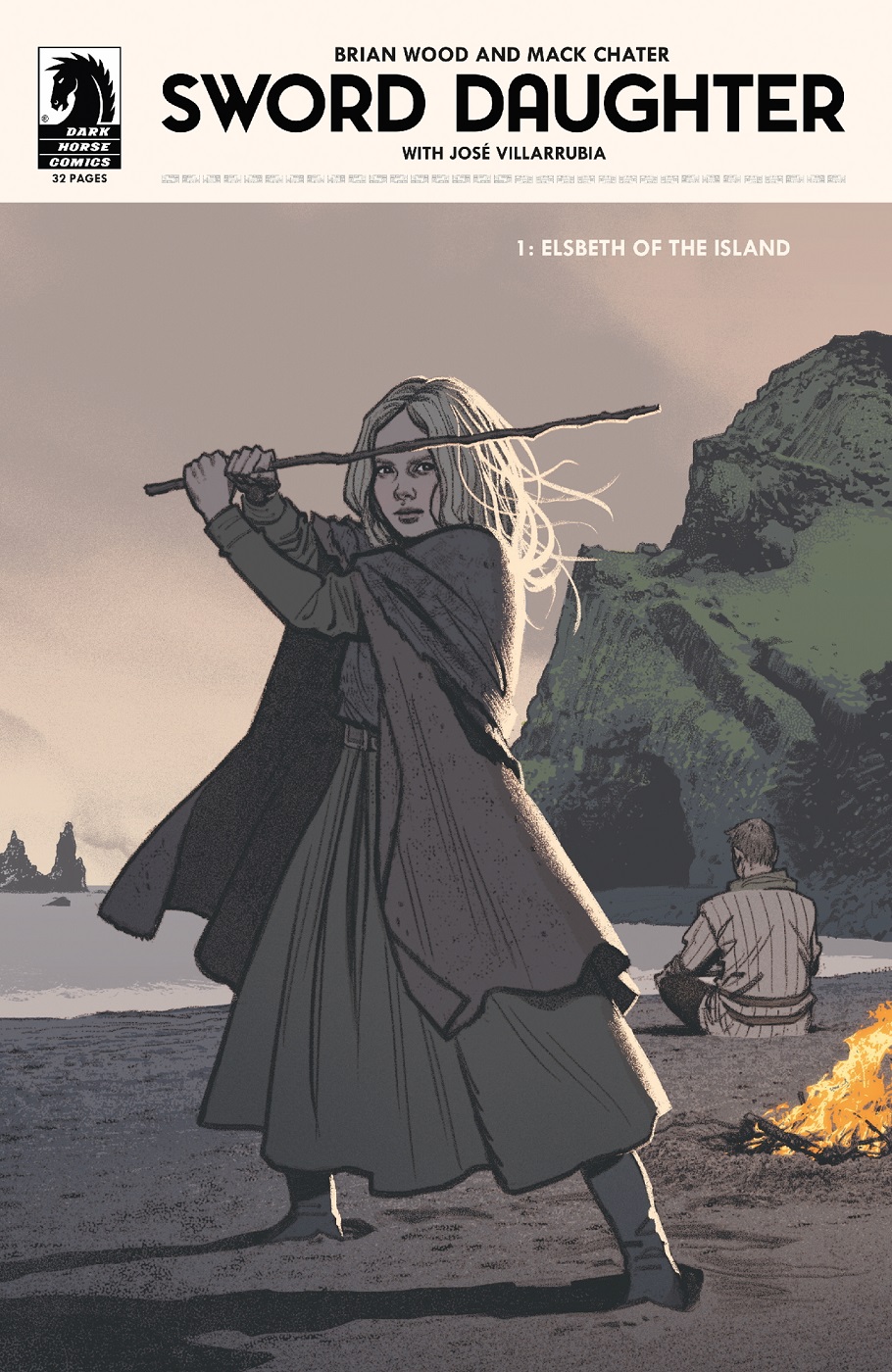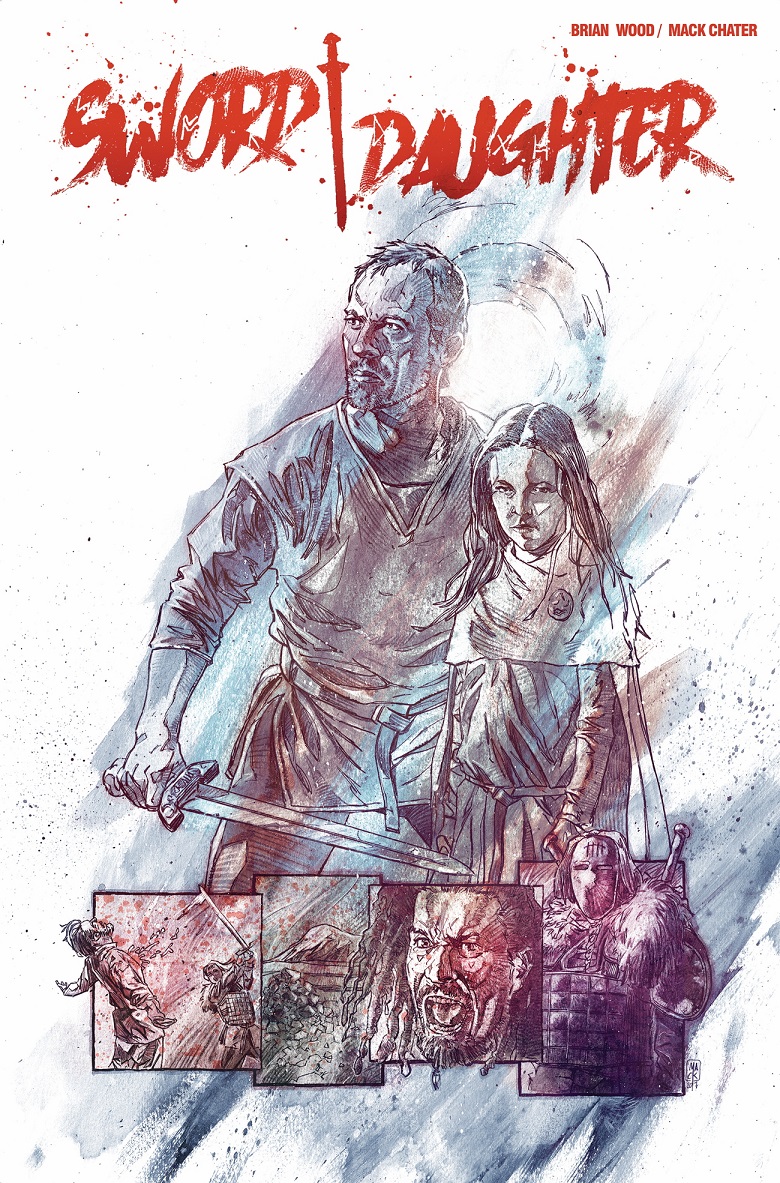 SWORD DAUGHTER issue 1 debuts on June 6, 2018.