Blu-ray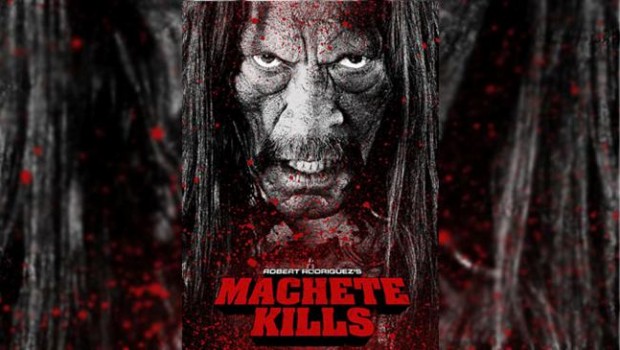 Published on January 8th, 2014 | by Admin
Machete Kills Blu-ray Review
Summary: Machete Kills is an almost acceptable film, provided you can push aside for a couple of hours all political correctness.
Machete Kills
Distributor: Icon
Format: Blu-ray
Running Time: 107 Minutes
Rating: R18+
Reviewer: Peter Bourke
Director Robert Rodriguez returns viewers to the colourful and violent world of Machete (Danny Trejo) as he is recruited by the United States government to take out a nefarious arms dealer who wishes to launch a powerful weapon into space. The arms dealer is played delightfully well by Demian Bichir who vows revenge against the US for inciting the Mexican drug war with our anti-hero called in to fix things up.
Unlike the original film that featured in the Grindhouse special (2010) with Rodriguez/Tarantino, Machete Kills fails to reach the heights of the original but still creates a rather entertaining and quite exploitative film that will be enjoyed by those looking for action, violence and some super attractive women, wearing very little at all. It's the perfect formula for a mindless 107 minutes of entertainment with a crazy storyline and over the top stunts and violence.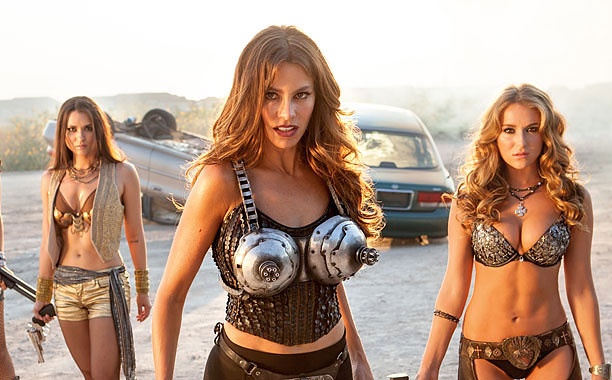 Also, Trejo once again reprises his role as Machete as this stoic emotionless warrior who goes on a killing spree in Mexico looking for the arms dealer and his lackeys. Trejo is perfect as Machete and really portrays a sense of I don't give a damn as you watch this cahracter. This B-movie also features some great cameos that include Charlie Sheen, Mel Gibson, William Sadler, Cuba Gooding Jr., Antonia Banderas and Lady Gaga who lend their star power to some very entertaining scenes. Unfortunately it's a little crowded.
Of course, Machete is all about the action and violence which is once again over the top, especially the scantily clad women with more fire power than a third world country. The star of Machete Kills is definitely Sofia Vergara who plays this crazy madam of a Brothel with a considerable amount of violence and a very entertaining bra-gun. However just like the 70's exploitation films, feminist will need to be wary of Machete Kills because the females are definitely included for their sex appeal in this film which somehow actually works. I may be biased because I'm a guy however…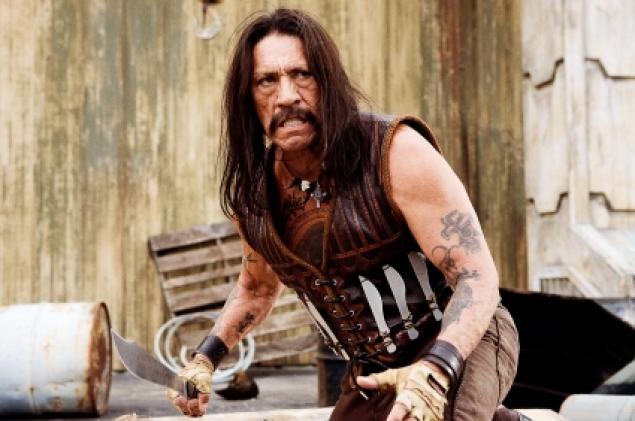 Final Thoughts?
In the end, Machete Kills is an almost acceptable film, provided you can push aside for a couple of hours all political correctness. It definitely has the paint brush of Rodriguez as a director and if you enjoyed the original or those really bad exploitation films of yesterday than Machete Kills will definitely tick the right boxes with you.