Hardware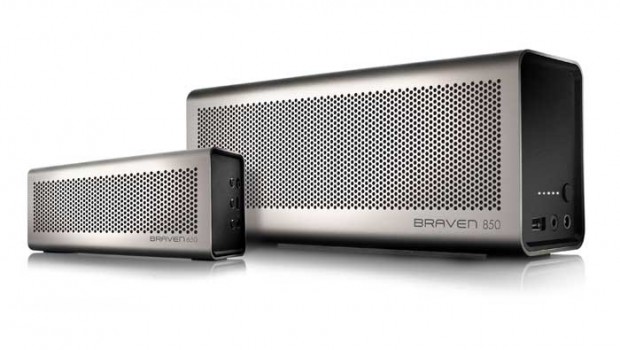 Published on November 11th, 2013 | by admin
MacGear announces distribution partnership with JB Hi-Fi for the BRAVEN range
Sydney, Australia – 11 November 2013 – MacGear, the Australian & New Zealand distributor for BRAVEN, an Incipio Technologies Inc brand, announces a distribution partnership with JB Hi-Fi to stock its range of premium Bluetooth speakers in 165 stores Australia-wide and 13 stores New Zealand-wide.
Commenting on the new partnership, Cameron Trainor, Merchandise Director at JB-Hi-Fi said: "We are excited to bring the BRAVEN brand to JB Hi-Fi as we evolve the Bluetooth speaker category in-store. BRAVEN are a premium and innovative brand which we are sure our customers will love, so we look forward to working with MacGear to raise awareness of these products."
Jeremy Sedley, Sales & Marketing Director at MacGear said: "We are thrilled that JB Hi-Fi has joined us in bringing the BRAVEN brand to the Australian and New Zealand markets. With stock in all stores across both countries, we are able to launch the brand with a strong market presence and bring the BRAVEN experience to customers.  We highly value the support of JB Hi-Fi and appreciate the faith they have placed in the BRAVEN brand."
JB Hi-Fi currently stocks four models from the BRAVEN range.
BRAVEN 440
RRP: AUD $129.95 (available in Australia only)
The BRAVEN 440 is a compact and IPX5 water resistant Bluetooth travel speaker which can also charge your mobile devices.  It has an audio-in connector for non-bluetooth devices, a battery life of 12 hours and can act as a speakerphone for answering phone calls.
RRP: AUD $169.99 / NZD $169.99
The next step up is the ultra-portable BRAVEN 570. It has similar features to its smaller brethren but also has an additional line out connector allowing it to be daisy chained to multiple speakers for even louder sound.  It also has the same device charging and speakerphone features as the 440 and has a battery life of 10 hours.
BRAVEN 850
RRP: AUD $399.99 / NZD $449.99
The largest speaker in the range is the high powered BRAVEN 850 which can pump out 20W of high fidelity sound. It has an impressive 20 hour battery life and can even charge tablet devices.  It also has SRS WOW HD technology, a noise cancelling microphone for answering calls and can be intelligently daisy chained so that each speaker acts in true stereo.
BRAVEN BRV-1
RRP: AUD $219.99 / NZD $249.99
The final model in the range is the ultra-rugged, IPX5 water resistant BRAVEN BRV-1. Perfect for outdoor enthusiasts, this palm sized speaker has a rubberised chassis to endure everything from the hiking trail to a day at the beach.  It has a battery life of 12 hours, can be used as a speakerphone, has line-in capabilities and can also be used to charge mobile devices.
MacGear is also working closely with JB Hi-Fi to help bring sharper focus to the Bluetooth speaker category.  This includes an in-store display that will give customers a chance to experience the BRAVEN sound hands-on.