Films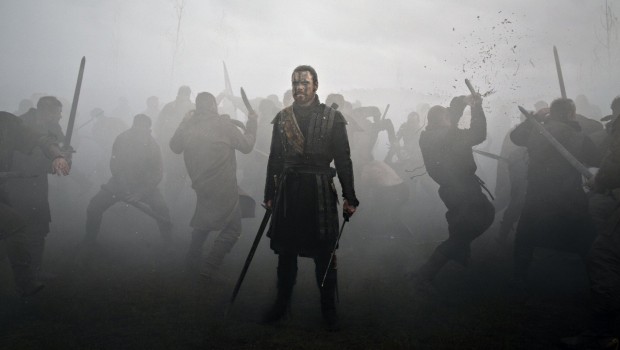 Published on September 30th, 2015 | by Damien Straker
Macbeth – Film Review
Reviewed by Damien Straker on September 28th, 2015
Transmission presents a film by Justin Kurzel
Produced by Iain Canning, Emile Sherman and Laura Hastings-Smith
Screenplay by Todd Louiso, Jacob Koskoff, Michael Lesslie, based on Macbeth by by William Shakespeare
Starring Michael Fassbender, Marion Cotillard, Paddy Considine, Sean Harris, Jack Reynor, Elizabeth Debicki and David Thewlis
Music by Jed Kurzel
Cinematography Adam Arkapaw
Edited by Chris Dickens
Running Time: 113 minutes
Rating: MA15+
Release Date: October 1st, 2015
At a screening of Macbeth, an elderly couple cackled to each other when told the name of this website and asked if this film could become a video game. Perhaps Macbeth Effect I thought. This critic's mind isn't full of scorpions. It's a legitimate question about what form Shakespeare's work will take in the future, as it's appropriated to contemporary mediums like modern cinema and video games. These are competing modes and sometimes intertwined in their bid to capture the attention of the broadening mass market. In adapting Shakespeare to cinema, it's not essential to retain the original Early Modern English dialogue but to express the thematic content of the stories within distinct images because cinema is, rather uniquely, a predominantly visual medium. But Australian director Justin Kurzel, who last made the local murder thriller Snowtown (2011) before shifting to Hollywood, has struggled to translate Macbeth into a cinematic form, despite being aided by heavyweight actors Michael Fassbender and Marion Cotillard, playing Macbeth and his scheming wife.
Set in Medieval Scotland, Kurzel opts to contrast the densely packed dialogue sequences, filmed in a static and plain filmic style, with the broader, exterior wintery landscapes, and then bookending this content with two digitally enhanced battle scenes. While dutifully preserving the play's often impenetrable dialogue, much of the content is presented without stylistic imagination. A new cinematic form or interpretation, such as a change in the traditional time period or setting, would have reinvigorated the otherwise static and bland way Kurzel stages the dialogue. The minimalist input of his camera would have been better suited to a traditional representation, such as a stage play, or a more contemporary mode, like a video game. As a piece of cinema, it's a drab, straightforward retelling of an already familiar story but minus the specificity of images that cinema asks for and awkwardly straddling a theatrical and modern presentation.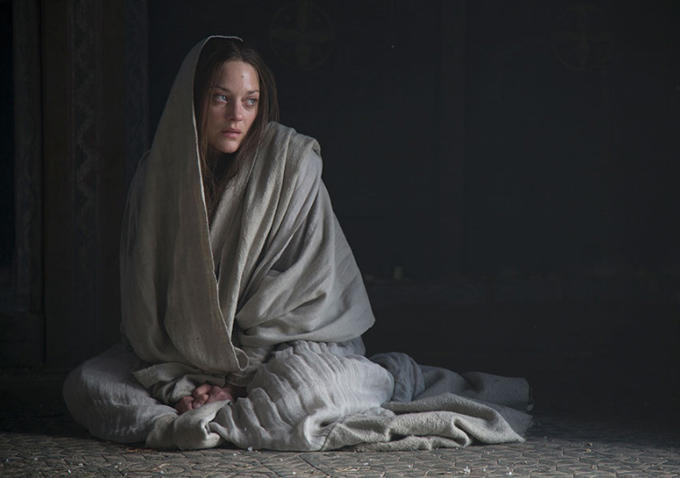 Mimicking the stylistic patterns of a video game is perhaps a device to draw gamers towards the film and recognise the symmetry. The medieval role playing game The Witcher 3: Wild Hunt (2015) shares a similarly bleak and muddy atmosphere to this film and its dialogue sequences are framed in an equally static form. The conversations between the main character and the people he meets are animated through reverse shots, switching from one face to another. This is standard in other video games like Mass Effect (2007), which are, like a television show, heavy on words and conversations rather than images to tell a story; this style is suited for the smaller screen and economically cheaper to animate over long hours. Kurzel creates parallels between his film and the aforementioned video games by framing the conversations in this static mode. However, his loyalty to the play's dialogue drains the scenes of stylistic creativity and variation. The camera, switching from handheld work in the early scenes to a tripod shot, is singularly and predictably placed on the actors faces as they recite their lines; they're rarely given permission to physically navigate or explore the scenes away from the close-up shots. The static form, posturing as control or direction, dully contains the story rather than investigating its possibilities on the cinema screen.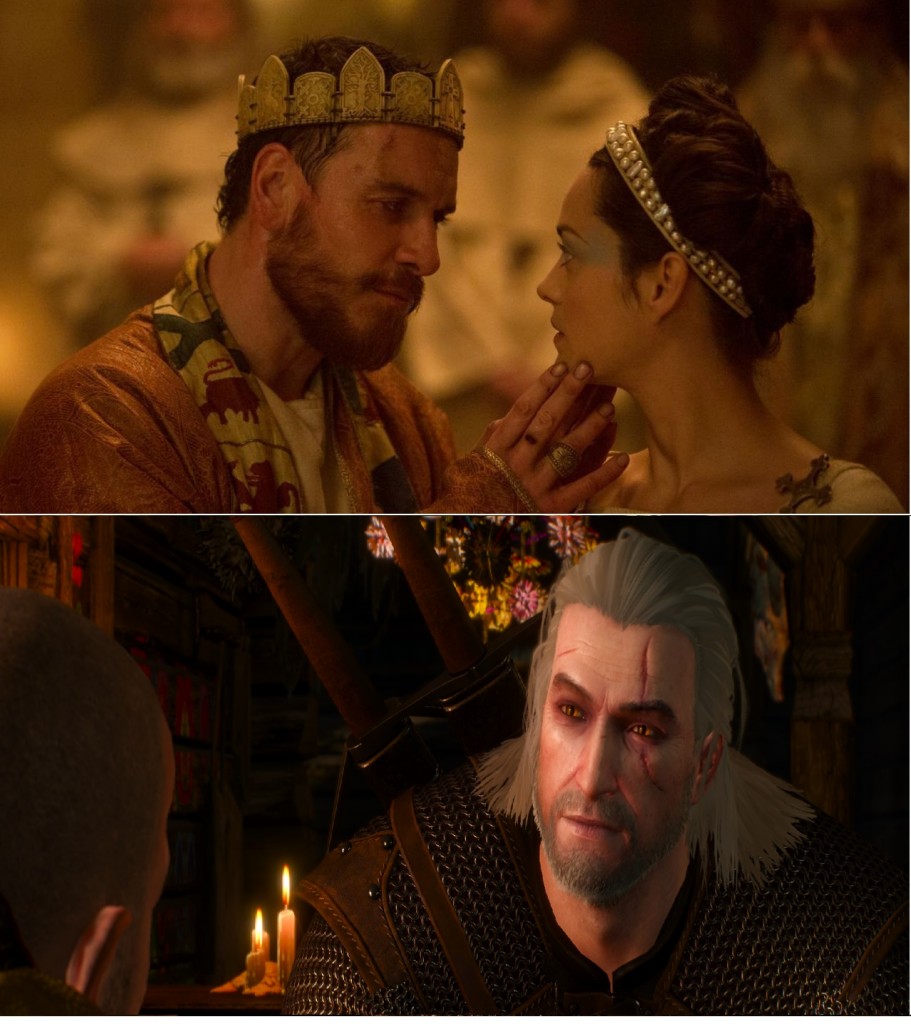 The film's broader scope and movement are reserved strictly for atmospheric purposes, like the chilly, wide shots of the mountain ranges and horseback rides. One of the film's few memorable images is the way it opens with the body of a dead child, which is an example of how in cinema an emotion or an idea can be expressed not with words but with the screen itself. There are also two battle scenes, at the start and end of the film, which are large cinematic set pieces but also merely signpost Kurzel's video game aspirations. The film's use of slow-motion—recalling Bullet Time from The Matrix (1999) and games like Max Payne (2001)—offers little more than a short burst of energy upon returning to normal speed and briefly accentuates the power of a sword. Similarly, Macbeth's fate is staged as a dueling boss fight and coloured with an orange filter, echoing a sequence the artwork of the video game Far Cry 4 (2014). Perhaps Macbeth could be a video game one day in the open world style of The Elder Scrolls V: Skyrim (2011) where you hunt down the king's enemies across the winter landscapes or as Telltale Games title, which are mostly driven by conversations and choices.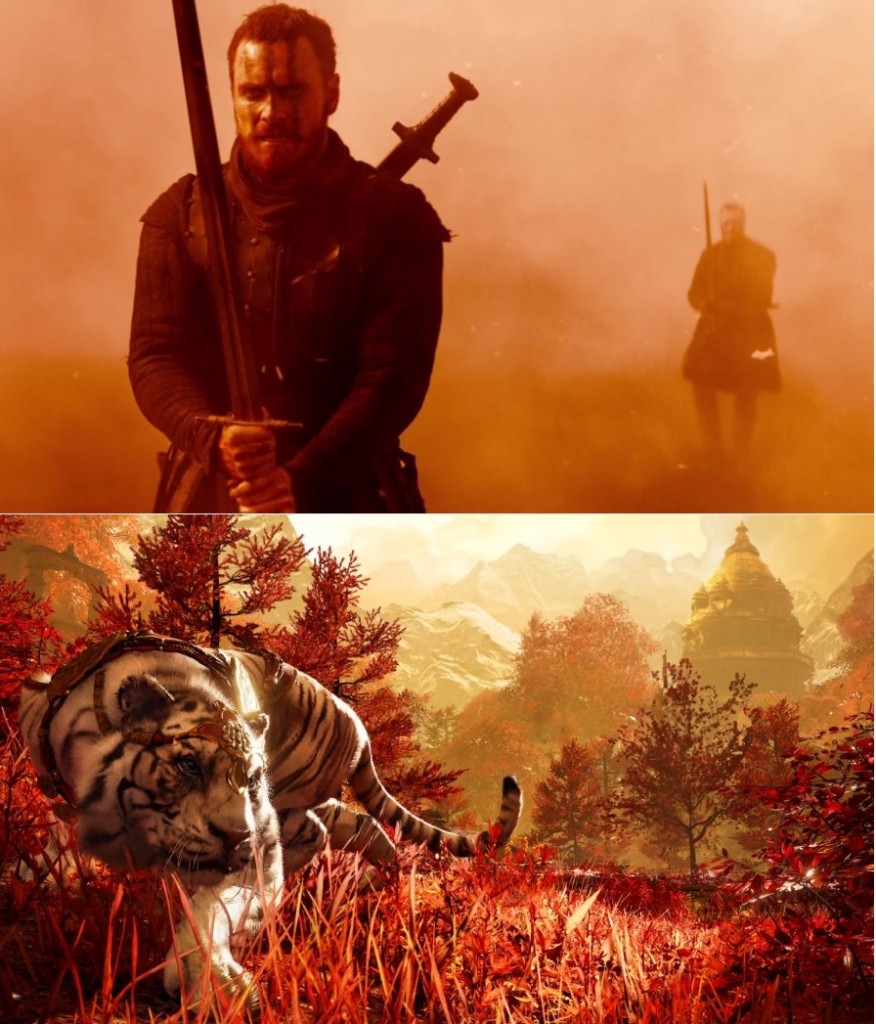 Despite attempting to marry contemporary video game devices with the traditional dialogue, Macbeth is ultimately lacking a clear stylistic identity. Kurzel's personal imprint will undoubtedly be described with cliché adjectives like "dark" and "gritty"—the same ones monotonously applied to Christopher Nolan's films. This is a bleak, cold looking film, with its images seemingly coated in ash and scenes so dimly lit that the faces become invisible under the shadows. But other than reminding us of what an obviously bleak and grim story this is, does it add anything substantial to the adaptation? Other modern texts, such as HBO's television show Game of Thrones (2011), have told Shakespearean stories without the Early Modern English dialogue and added their own personalities. Coincidentally, Game of Thrones has already been adapted into a video game by Telltale Games. Similarly, Akira Kurosawa's Throne of Blood (1957), pictured below, replaced the original dialogue and shifted the Macbeth story seamlessly into a feudal Japanese setting with samurai warriors. The film countered the familiarity of the narrative by unearthing a unique stylistic identity, which had deep cultural resonance at the time of its release, the 1950s post-war period, where its desolate landscapes resembled a wasteland and amplified the fears of nuclear fallout.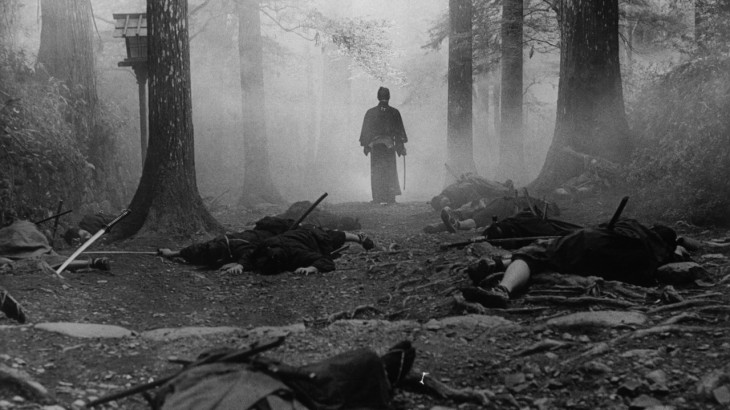 A crucial, early moment signposting the overall drabness of this version is the arrival of the witches, who issue Macbeth to take hold of the throne through his  violent plight. They appear as plain villagers, which largely summarises the film's colourlessness and lack of invention. Similarly, Cotillard's Lady Macbeth here didn't seem as devious or scheming as in other versions, perhaps to put Michael Fassbender at the fore of the film. She's childless, as shown in the memorable shot of her dead child, and uses sex to control Macbeth but doesn't feel as vicious as other interpretations. Cotillard still has a strong monologue in a teary close-up shot—arguably the film's best scene—which amplifies her emotional power as an actress. Further echoing the symmetry between the film and video games is that Cotillard is reteaming with Kurzel and Fassbender in a film adaptation of Ubisoft's popular video game Assassin's Creed (2007). Ironically, it's a series that jarringly switches between two time periods: ancient history and a future world of simulation. The stylistic confusion present in Macbeth, attempting to cater to older and modern audiences, is an unfortunate precursor for this video game adaptation. The ultimate compliment of Shakespeare's work is not in preserving the volume of dialogue but embracing the story's universal applicability in new time periods, places and forms—something that falls astray here.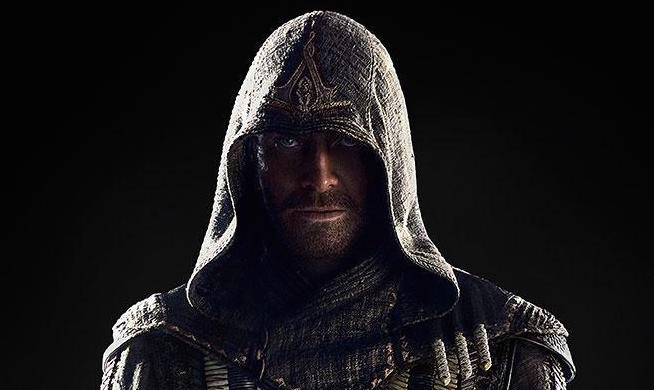 Summary: Despite attempting to marry contemporary video game devices with the traditional dialogue, Macbeth is ultimately lacking a clear stylistic identity.