Comics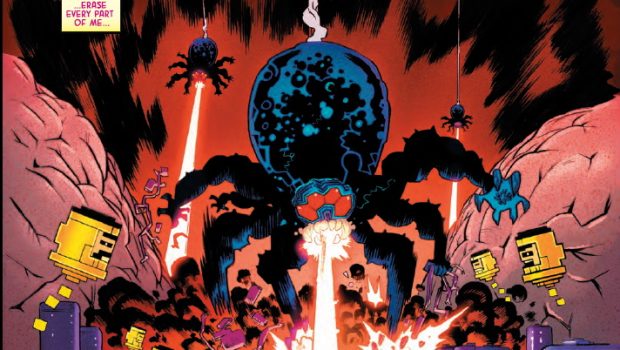 Published on May 2nd, 2021 | by Tim Chuma
M.O.D.O.K.: Head Games #4 (2020) Review
Summary: An interesting story and well worth checking out if you want to see one of the more unique Marvel characters get his own series.
MODOK confronts his father and some hard truths are learnt. MODOK always has a plan as he is a being of supreme intelligence but also insane.
I had heard bits and pieces about Patton Oswalt being involved in this project but had not taken the jump into this series until now. Even though it is a bit into the story now I would be interested enough in it just from this instalment to go back and see what happened.
The Marvel movies going into a new decade spanning storyline and maybe not as many movies now TV shows are more a part of it means some of the more obscure and interesting characters will get a run. I can't imagine MODOK turning up in the early 2000s as he was just too weird then.
There is some great art in this and a great storyline that makes you forget a giant head with tiny limbs could not really exist.
I would recommend this one if you wanted a different type of Marvel character and an interesting story.
Comic details:
Writer: Jordan Blum, Patton Oswalt
Penciler: Scott Hepburn
Cover Artist: Cully Hamner
Publisher: Marvel
Published: April 28, 2021