Games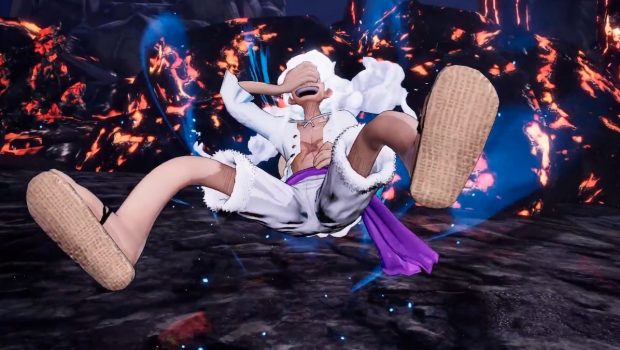 Published on September 15th, 2023 | by Admin
Luffy joins ONE PIECE: PIRATE WARRIORS 4 in his Gear Five form!
ONE PIECE: PIRATE WARRIORS 4 lets you relive one of the most epic ONE PIECE arc with The Battle of Onigashima Pack, with three characters joining the roster of the game.
Focused on the Battle of Onigashima, this DLC will introduce the following characters:
Luffy (Onigashima Battle) Captain of the Straw Hat Pirates. In a mortal fight against Kaido, the tyrant emperor ruling over Wano Country, Luffy awakens the power of the devil's fruit, transforming into Gear Five, his strongest level yet. Use the Gear Five special move with "Luffy (Onigashima Battle)" to transform temporarily and play using the Gear Five form!
Kaido (Onigashima Battle) Human-Beast Form of Kaido, has the ability of "Fish-Fish Fruit, Mythical Zoan, Model: Azure Dragon" covering him with scales and increasing his strength. His attacks are defined by the immense destructive power of his Haki and his iron mace. Use special moves and combos to attack, without giving the opponent a chance to retaliate. During aerial attacks, Kaido can attack multiple enemies at once in his Dragon Form.
Yamato, son of Kaido, is also available in this pack. Yamato uses his giant mace to deliver a wide range of attacks. He can also change to his Human-Beast form, using quick combos and ice attacks to freeze enemies in place.
The Battle of Onigashima Pack is available now and part of the Character Pass 2. The Character Pass 2 also includes the Character Packs 5 and 6 that will be revealed later. Owners of the Character Pass 2 also get access to Onigashima Battle Law Costume as a bonus item.
Discover the power of these three new characters in this new trailer: https://youtu.be/xYnRK0VzgIA
ONE PIECE: PIRATE WARRIORS 4 is available on PlayStation 4, Xbox One, Nintendo Switch and PC, and compatible with PlayStation 5 and Xbox Series X|S.
For more information about  ONE PIECE: PIRATE WARRIORS 4 and other titles from Bandai Namco Europe please visit: https://www.bandainamcoent.eu, or follow us on Facebook at https://www.facebook.com/BandaiNamcoEU  and on Instagram https://www.instagram.com/bandainamcoeu/.  Join the conversation on Twitter at https://www.twitter.com/BandaiNamcoEU.