Interviews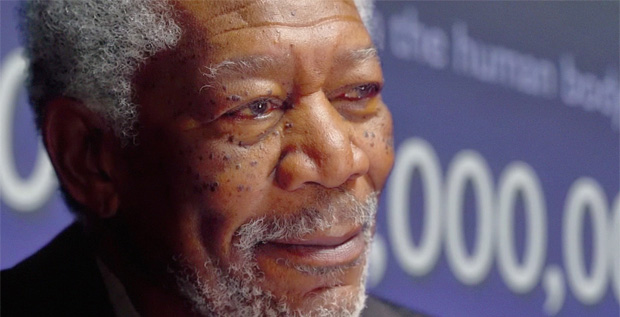 Published on November 18th, 2014 | by admin
LUCY – Morgan Freeman Interview
From La Femme Nikita and Léon: The Professional to The Fifth Element, writer/director Luc Besson has created some of the toughest, most memorable female action heroes in cinematic history.
Now, Besson returns to direct Hollywood superstar Scarlett Johansson (The Avengers, Lost in Translation) in Lucy, an action-thriller that tracks a woman accidentally caught in a dark deal who turns the tables on her captors and transforms into a merciless warrior evolved beyond human logic.
Also starring Academy Award® winner Morgan Freeman (Best Performance by an Actor in a Supporting Role, Million Dollar Baby), Lucy examines the possibility of what one human could do if they unlocked 100 per cent of their brain capacity and accessed the furthest reaches of their mind.
CLICK ON THE VIDEO TO COMMENCE THE INTERVIEW WITH MORGAN FREEMAN
Lucy –  Yours on Blu-ray™, DVD & Digital with UltraViolet™ from December 4, 2014