Films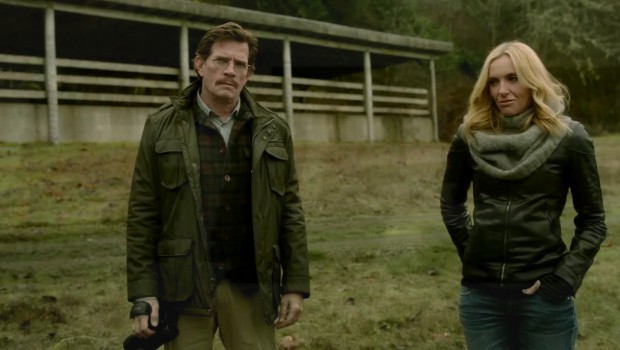 Published on March 2nd, 2015 | by Damien Straker
Lucky Them – Film Review
Reviewed by Damien Straker on February 24th, 2015
Regency Media presents a film by Megan Griffiths
Produced by Adam Gibbs, Amy Hobby, Emily Wachtel, Joanne Woodward and Peer Pedersen
Written by Emily Wachtel and Huck Botko
Starring Toni Collette, Thomas Haden Church, Oliver Platt and Ryan Eggold
Cinematography: Ben Kutchins
Edited by Meg Reticker
Running time: 97 minutes
Rating: TBC
Release Date: March 5th, 2015
The comedy-drama Lucky Them is helmed by three women working as the director, co-writer, and star. The film first screened at the Toronto International Film Festival in 2013. It was released in the US nine months later. Comparatively, other films from the festival directed by men including 12 Years a Slave, Philomena and Prisoners, were released under three months later in the US. Why has it taken an additional year and a half for this film, starring no less than two Oscar nominees in Toni Collette and Thomas Haden Church (Sideways, Spider-Man 3), to be released in Australia? Either the film isn't spectacular or it's increasingly difficult for women to etch themselves into the film market, currently dominated by men. Truthfully, it's a bit of both.
Ohio born filmmaker Megan Griffiths (pictured below), who directed the film, holds several accolades to her name including a B.A in visual communications and an MFA in Film Production from the Ohio University School of Film. She was named Emergent Narrative Female Director in 2011 and one of the Artists of the Year by City Arts magazine in Seattle. Griffiths directs the film from Emily Watchtel's semiautobiographical screenplay. Emily Watchtel co-wrote the film with Huck Botko but it's developed from her experiences of the music scene and dating.  She told Indiewire she once interviewed celebrities, including musicians, and struggled as an actress. She intended the film to be a television show, reflecting its minor slice of life scale.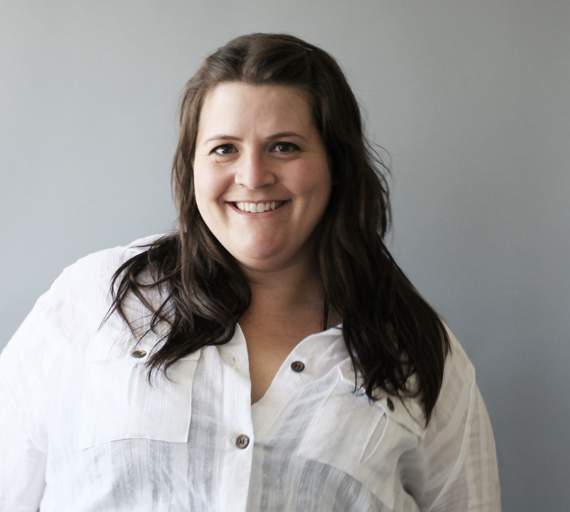 As a writer Watchel worked under the pseudonym Ellie Klug, the name of Collette's character. Ellie is a forty year old music critic, who drinks too much and is struggling to impress Giles (Oliver Platt), the editor of her print magazine. The publication is fading and to boost its interest again he wants her to write a story about a musician named Matthew Smith, who supposedly died going over a waterfall ten years ago. Smith was also Ellie's ex-boyfriend who walked out on her before the plunge. She offers a brutal, darkly funny assessment of him: "He's not dead, he's just an asshole who's gone." Meanwhile, Ellie's also caught between two men: Lucas (Ryan Eggold), a young musician who excites her frivolous side while she interviews him and Charlie (Haden Church), a rich, older but pompous goofball with no interest in music. She reluctantly pairs with Charlie after he lends her money and he films a documentary about their search for Matthew.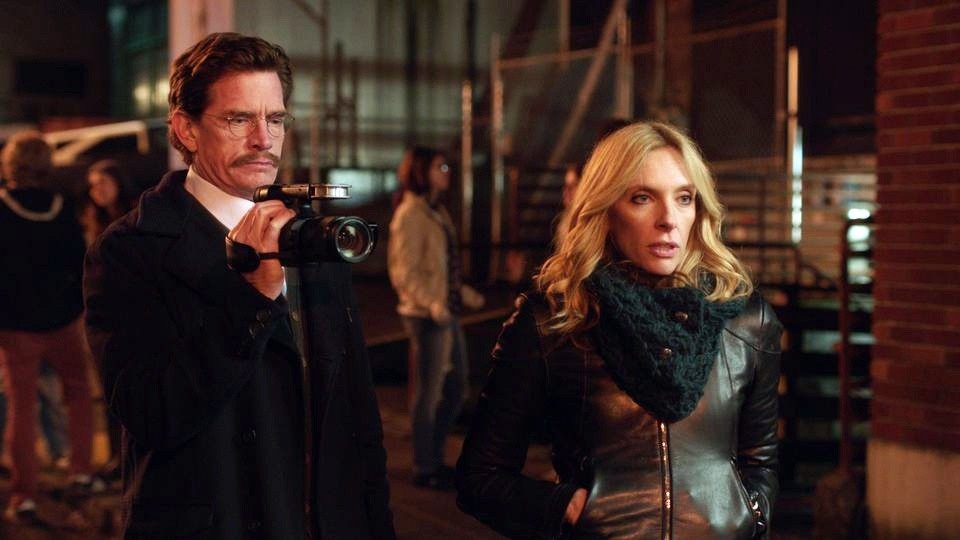 The film stylisations are limited to highly retro decor. There are neon signs and grainy, brown colour tones, which along with Ellie's love of old vinyl records, highlights a sense of nostalgia for the past. The film compliments its style thematically through a tug of war between the past and the present of Ellie's life, not dissimilar to films like The Skeleton Twins, Young Adult and Greenberg. The narrative type is a belated coming of age story, where a person edging closer to middle age must relinquish their grip on the past. For these characters it is pleasurable to be young again, holding onto the memories of bad relationships, and shielding themselves from the shallowness of their present day lives. The film is also about her unlikely relationship with two men: one too young for the long haul and the other pulling her closer to the reality of aging.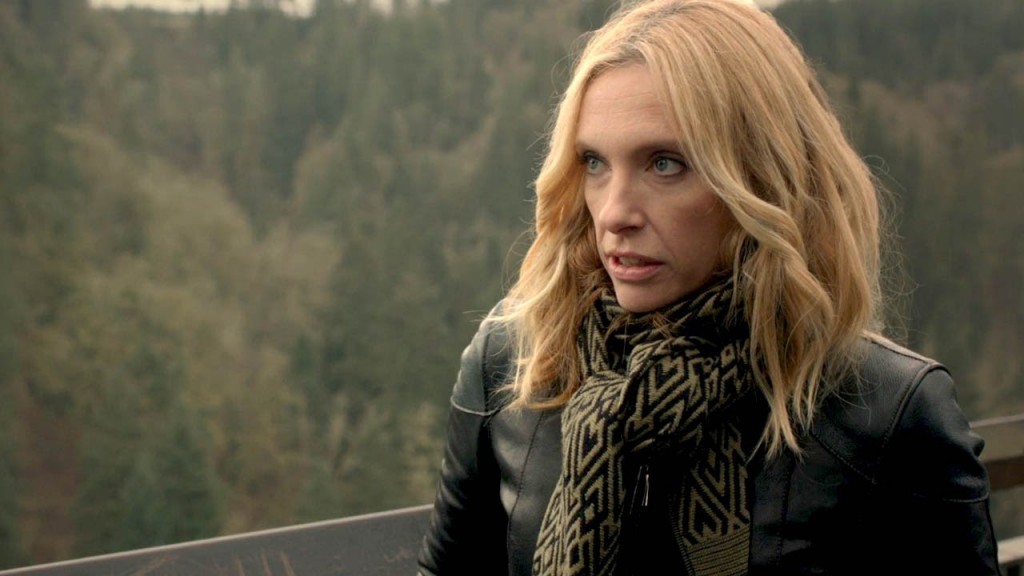 Watchel's humorous script is easy to digest but has contrivances, like the way Ellie loses the money first given to her by her boss and a light bulb moment near the end. The side characters are also weakly drawn and unevenly directed. Lucas, with spiked hair, v-neck shirts and guitar ballads, is rendered like Ellie's dream guy or someone from a band poster. Thomas Haden Church is funny as Charlie but the part is written and played very broadly and more suited to a caricature from a sitcom like The Office. The same is true of his hippy girlfriend who appears briefly. Quirkiness from these characters is pleasurable but along with the nostalgic yearnings it subdues the risk or danger from the middle act. Only by the last portion can see how destructive Ellie's actions are towards others. Toni Collette brings an enjoyable leading presence. Her hardened cheekbones and slightly gaunt face are physical attributes befitting of Ellie's slightly edgy lifestyle and her mannerisms like eye-rolling and smirks aptly signpost her character's immaturity. Although I laughed several times at the cast's low-key humour, this isn't exactly new or daring material when films are desperately in need of fresh voices.
Summary: Although I laughed several times at the cast's low-key humour, this isn't exactly new or daring material when films are desperately in need of fresh voices.