Comics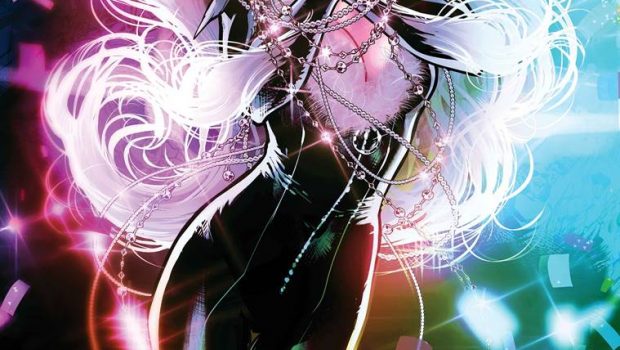 Published on March 21st, 2023 | by Adrian Gunning
LUCAS WERNECK AND DAVID TALASKI SPOTLIGHT BLACK CAT, ESCAPADE, AND MORE IN THIS YEAR'S MARVEL PRIDE VARIANT COVERS!
Earlier today, fans got their first look at this year's MARVEL'S VOICES PRIDE #1 one-shot and now, it's time to debut some of  this year's extraordinary MARVEL PRIDE VARIANT COVERS!
Brought together by two of the industry's hottest talents, Lucas Werneck and David Talaski, these covers feature a diverse lineup of LGBTQIA+ heroes from all corners of the Marvel Universe including icons, rising stars, fan-favorites, and recent breakout characters. Across six vibrant pieces, Werneck and Talaski capture the joy of Pride Month with characters being their authentic selves in pure celebration and showcase their resilience and might in powerful portraits! This gorgeous collection will bring Pride Month to your local comic shop on select titles all throughout June!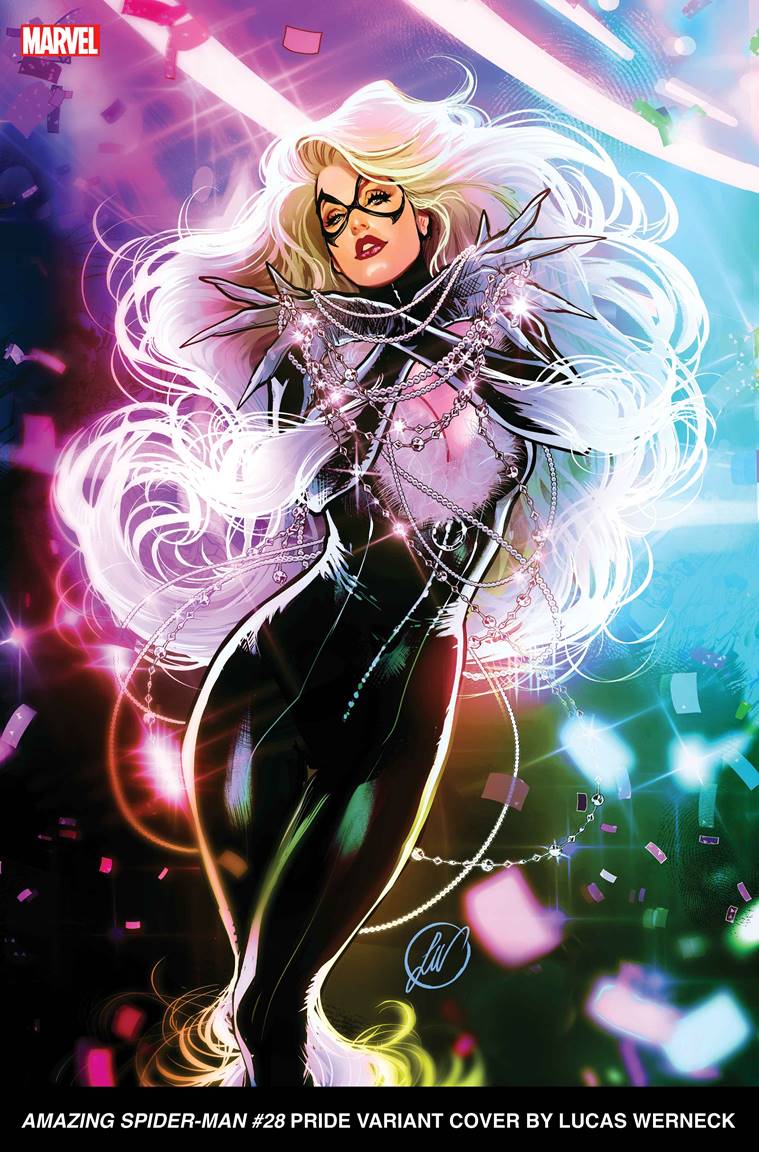 Here are the characters who will be spotlighted this year and the comics where you can find their stories:
Rachel Summers, aka Askani, the daughter of Jean Grey and Scott Summers from an alternate future, longtime Phoenix host, and overall mutant powerhouse, is currently fighting alongside Captain Britain in the pages of Betsy Braddock: Captain Britain!
Aaron Fischer, aka the Captain America of the Railways, debuted in 2021's United States of Captain America as a protector of fellow runaways, and after recent appearances in Captain America: Sentinel of Liberty will star in his own upcoming Marvel Unlimited Infinity Comic!
Black Cat, Marvel's greatest thief and one of Spider-Man's fiercest allies, fans can catch Felicia Hardy clawing her way through villains and committing legendary heists in her latest series, Mary Jane & Black Cat, and in the pages of Amazing Spider-Man!
Fang, aka Daken, son of Wolverine, former X-Men villain, and one of mutantkind's deadliest warriors, has served Krakoa bravely in team books like X-Factor and Marauders and this summer, he'll star in a yet to be announced FALL OF X title!
Escapade, the breakout mutant hero from last year's Marvel's Voices: Pride, is currently learning how to use her one-of-a-kind powers and proving herself amongst the brightest heroes of the X-Men's next generation in the limited series New Mutants: Lethal Legion!
Web-Weaver, the most fabulous hero in the Spider-Verse, slayed the runway and super villains alike in last year's Edge of Spider-Verse and after recent appearances in Spider-Man, will headline his next solo adventure in next month's Marvel's Voices: Spider-Verse!
"The category is PRIDE! It was so fun to make these three covers. My idea was to put the characters in a Ballroom setting, living the best moment of their lives to remind ourselves to do the same. We're beautiful the way we are and we deserve to shine and be happy," Werneck said. "I'm so thrilled to be part of Marvel's Pride celebration for a second year, this means a lot to me! I really hope fans enjoy these covers as much as I enjoyed making them!"
"I love comics, and it's always exciting when I get to draw these characters, but it becomes an honor when it's for my community of Queer comic fans," Talaski said. "What makes getting to draw Aaron, Rachel and Daken special is that they're all LGBTQIA+ characters from across 40 years of comics so it feels like I get to make something, not just for longtime fans, but for new ones as well."
Check out four of this year's MARVEL PRIDE VARIANT COVERS now and stay tuned for the rest to be revealed at a later date! To check out some of this year's STAR WARS PRIDE VARIANT COVERS, visit StarWars.com. For more information, visit Marvel.com.