Hardware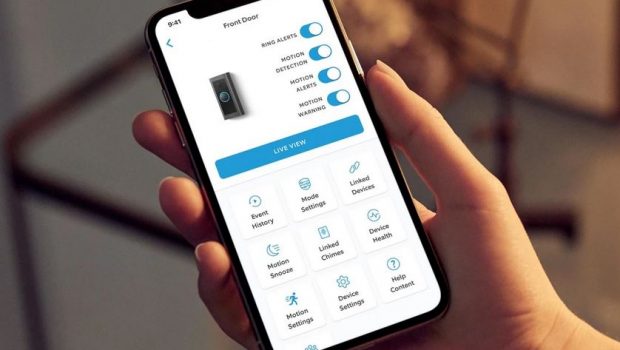 Published on April 22nd, 2022 | by Adrian Gunning
Love Your Home Report Reveals the Objects Aussies Want to Protect Most
Today, smart-home security provider Ring has released its first "Love Your Home" report, revealing what's driving interest in smart doorbells and security cameras and offering a glimpse into the memories, passions and objects that Aussies want to protect most from theft or damage.
Aussie homes are full of irreplaceable items so it's not surprising that over half (52%)* are set to be protected by smart-security devices in the next 12 months. The new research reveals the weird and wonderful objects Aussies most want to protect, Aussies top benefits of home-security and what the nation wants to see from the industry in the future.
Interior designer and TV host, Neale Whitaker, talks to the importance of protecting our homes and loved ones; 'Over the last couple of years, many of us have spent time and money upgrading our living spaces due to more time spent at home. As a result, Aussies have become more attached to their homes and household items. But it's not just our furnishings we want to protect from theft or damage. Our houses are home to so many memories, including experiences with friends, loved ones and pets, and also more tangible memories associated with irreplaceable items like photos and family heirlooms.
'Ring's 'Love Your Home' report has highlighted some of the most cherished items Aussies want to protect in their homes, and whilst we might have valuable electronics and furnishings, it's often the priceless items that matter the most. For me, my collection of books – gathered over a lifetime – tops the list of things I want to keep an eye on when we're away from home and one of the reasons we have Ring home security.'
The weird and wonderful objects Aussies want to protect
A stopwatch belonging to an elderly Melburnian's father, homemade sauces sourced from a West Australian's Garden and antique uniforms from WWI and WWII were amongst some of the most heartwarming objects Aussies said they would want to protect from theft or damage.
Australia's sporting culture also had strong representation, with almost one in 10 (8%) selecting sports memorabilia, including a Brisbane Broncos hat, century picture of Carlton football team and a jersey commemorating the late Shane Warne.
Overall electronics topped the list (62% of respondents) of the objects Aussies' most want to protect and despite physical photo albums falling out of fashion, photos (52%) came in second. Childhood objects (25%) and wine and beer (14%) also made the top 10.
The value of keeping an eye on your home when we're away
But it's not just a need to keep homes secure that's driving Aussies to embrace smart-home security – after spending more time at home over the past few years it's clear some are missing the benefits that came with that.
Now, with the world opening back up and socialising on the cards, a third of the nation (30%) still want the flexibility to monitor their parcel deliveries via home security video when away from home, while 26% are keen to keep an eye on their pets and 14% want to check their children are home safe from school.
Looking to the future
When it comes to the future of smart home technology, convenience and even smarter tech are top of Aussies lists. In fact, as 46% of Aussies admit they've pretended not to be home when someone came to the front door, it's not surprising that 51% of us want tech to screen visitors in advance.
Almost half 45% of Aussies are also keen to see automated security routines become a reality, 44% like the idea of voice-activated devices and 15% are excited by the prospect of security robots.
As Ring's Mark Fletcher explains, some of these are already a reality and it's an exciting time for the smarthome industry: "Ring's Love Your Home report has revealed that protecting our homes isn't just about bricks and mortar, but the memories and objects within them.
Our mission is to empower Aussies to keep an eye on what matters most via Ring video doorbells and home security cameras, when it matters most.
"We also know our customers love the ease our devices provide with features like package alerts and smart-responses or giving you handsfree access to ask AI like Alexa to show them the front door. The smart-security industry is advancing every day."
To find out more about Ring and its range of devices, please visit ring.com/AU