Events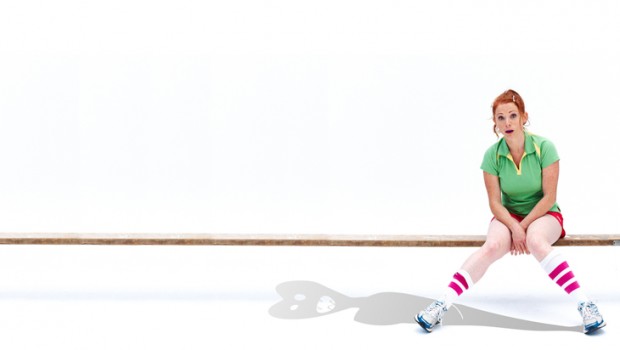 Published on March 29th, 2014 | by admin
LOVE MONSTER Lana Schwarcz Review
LOVE MONSTER Lana Schwarz Review
Event: 2014 Melbourne International Comedy Festival
URL: http://www.comedyfestival.com.au/2014/season/shows/love-monster-lana-schwarcz
Dates: 26 March to 6th of April
Price: $13 – 18
Venue: Imperial Hotel
Love Monster is aussie comedian Lana Schwarcz's latest show which focuses on her troubled love life and how she is plagued by the Love Monster, a creature that lives under her skirt and is the reason why all her relationships have failed. Lana spends almost 60-minutes disclosing to the audience many of her past relationships that have failed abysmally such as her dog "I love you" magically making a magician's rabbit disappear to how Oncologists are the best people in the world to break up with you due to their vocation in life.
Lana also introduces many themes of modern society into her performance such as Channel 9's reality TV show, The Farmer Wants a Wife to giving both her and the audience a name similar to Brangelina. When it comes to names, Lana also touches upon the latest name craze in the USA with parents calling their children Nevaeh which is Heaven backwards. Unfortunately for Lana, her name backwards spells something a little more interesting thanks to her parents.
Lana even discloses to the audience that she recently turned 40 and everywhere she goes, she is reminded of this, such as driving through school zones and then seeing children on the road that cements the fact that she has no children. One of the funniest moments in LOVE MONSTER, besides actually seeing the "love monster" itself was Lana talking about a trip to Vietnam where she had to squat on a toilet and unbeknown to her, she accidentally done her business on a brown frog which then leaped away. Without spoiling the story, the end result was quite hilarious and a little embarrassing.
Final Thoughts?
Lana Schwarz is a fun comedian who successfully discloses many elements from her rocky love life. Some are extremely amusing, whereas others a little disturbing like one ex-partner who said that redheads smell like ham which created a dichotomy due to the fact that Lana is a redhead and she is Jewish. If you want to see a comedian a little left out centre, than Lana is that person with her extremely witty and enjoyable show entitled Love Monster… it will also make you think about polished floorboards quite differently too!
To see Lana, please visit – http://www.comedyfestival.com.au/2014/season/shows/love-monster-lana-schwarcz