Blu-ray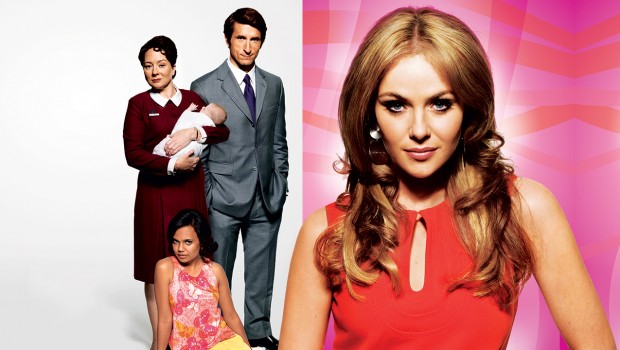 Published on May 26th, 2015 | by admin
Love Child Season 2 ­ July 9, 2015
Universal Sony Pictures Home Entertainment is releasing Love Child Season 2 – available to own on DVD from July 9, 2015.
It's time to bring out the tissue boxes once again as the #1 drama series of 2014 returns for a second season of emotional highs, lows and ever evolving relationships. The highly anticipated new season of Love Child will bring an era of change as they leave the roaring sixties behind, but it's the birth of one child in particular that changes the lives of many. A powerful and exhilarating Aussie TV drama that follows the testing lives of pregnant women on the brink of a new generation.
Transporting us back to the 1970s, Joan Millar (Jessica Marais) steps up to her new position in the hospital as Junior Doctor, whilst still maintaining her relationship with the girls of Stanton House. However, an unexpected return made by Dr. Patrick McNaughton (Jonathan LaPaglia), throws all the dynamics off balance.
Meanwhile, the Stanton girls start to enjoy the bright city lights of Kings Cross, realising they are on the cusp of freedom from Matron (Mandy McElhinney). As they begin to imagine a life for themselves in the wider world, the birth of one baby in particular changes many of their lives. On their road to freedom, the Stanton girls are once again forced to face the many trials and tribulations influenced by this period of cultural and sexual revolution.
Starring Miranda Tapsell, winner of the Logie Awards for Most Popular New Talent and the Graham Kennedy Award for Most Outstanding Newcomer, alongside Offspring's Matt Le Nevez, Lincoln Younes, Sophie Hensser and Gracie Gilbert, Love Child is certainly an unmissable display of Aussie talent.
Uplifting and compelling, you can watch Love Child Season Two unfold from the comfort of your own home on DVD from July 9, 2015.