Events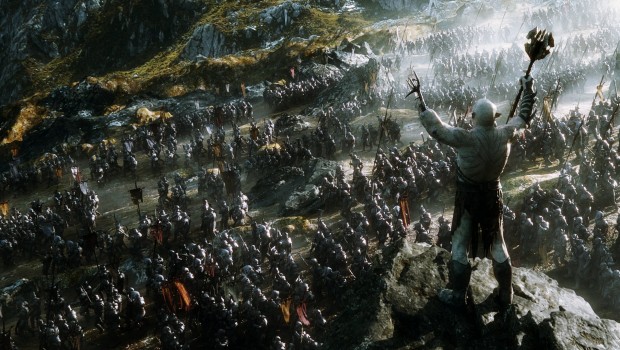 Published on February 25th, 2015 | by admin
LOTR alert: Pippin Took coming to Perth and Adelaide
Billy Boyd to Attend Oz Comic-Con in April
Take note, Tolkien fans…Billy Boyd, best known for his role as Peregrin "Pippin" Took in The Lord of the Rings trilogy, is the latest addition to the Oz Comic-Con Perth and Adelaide guest list.
Boyd is an accomplished actor and musician, appearing in numerous roles on both screen and stage, including The Seed of Chucky and Macbeth, as well as performing with his band, Beecakes. Boyd also wrote and performed the song The Last Goodbye which played over the credits in The Hobbit: The Battle of the Five Armies.
Fans who attend Oz Comic-Con Perth and Adelaide will have the chance to participate in professional photograph and autograph opportunities with Boyd, as well as to attend exclusive Q&A panels across the weekend. A strictly limited number of tickets are also available now for a dinner with Boyd on the Saturday night of each show.
Other guests set to attend Oz Comic-Con Perth and Adelaide include Billie Piper (Doctor Who), Nicholas Brendon and Emma Caulfield (Buffy the Vampire Slayer), Finn Jones and Daniel Portman (Game of Thrones), Robert Englund (A Nightmare on Elm Street), Ken Kirzinger (Freddy vs. Jason), Kevin Sorbo and Michael Hurst (Hercules: The Legendary Journeys) and Bill Farmer (the voice of Goofy).
Oz Comic-Con will be held at the Perth Convention and Exhibition Centre on April 11-12 and at the Adelaide Showgrounds on April 18-19 and will feature a wide range of fun activities for attendees to enjoy, as well as a variety of film, television, voice actor and comic book guests. Tickets are onsale now and available for purchase in a range of options fromhttp://www.showclix.com/events/18185.
For more information, please visit www.ozcomiccon.com
About Oz Comic-Con
Oz Comic-Con produces pop culture expos across Australia that celebrate TV shows, movies, comic books, graphic novels, anime and gaming. The events feature multi-genre content from across the spectrum – appearances by film and television stars, comic book artists and voice actors; gaming demonstrations and cosplay competitions; creative workshops and master classes; and hard-to-find merchandise. Oz Comic-Con proudly supports local Australian talent and businesses in many areas, providing a platform to showcase Australian creativity and endeavours. Oz Comic-Con was created by Sydney-based company DCA Enterprises, who now work in partnership with international event organisers ReedPOP to produce the Oz Comic-Con shows. The ReedPOP portfolio includes New York Comic Con, C2E2, PAX (Prime, East and Australia), Star Wars Celebration, Emerald City Comicon and the UFC Fan Expo.