Games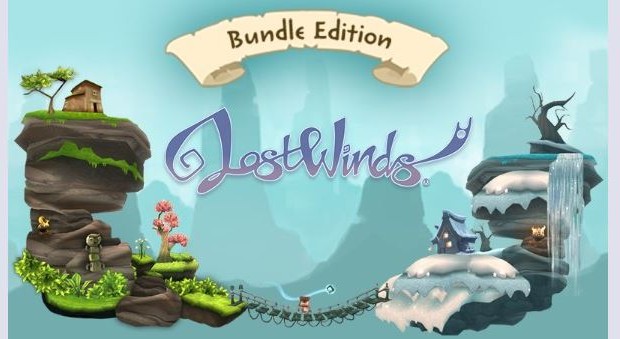 Published on March 25th, 2016 | by admin
LostWinds and LostWinds 2 Now Available for PC
The power of the wind in the palm of your hand. Frontier brings the LostWinds adventures to Steam.
Cambridge, UK. 24 March 2016. Frontier Developments plc (AIM: FDEV) announces LostWinds and LostWinds 2: Winter of the Melodias will launch today for PC on Steam.
The award-winning LostWinds places the power of the wind in the palm of your hand as you wield the powers of the wind-spirit Enril to power young Toku's jumps and glides and guide him through a magical platform adventure to lift the curse placed on the land of Mistralis by the evil spirit Balasar.
The adventure continues in LostWinds 2: Winter of the Melodias. The Spirit of Seasons allows you to instantly switch seasons between summer and winter to transform Mistralis as you harness Enril's fantastic new powers to help Toku find his missing mother and end the eternal winter.
Playful controls are used to solve puzzles, smash enemies and adventure through the enchanting, world of Mistralis. The PC versions retain LostWinds' charming, painterly aesthetic, while offering updated controls, enhanced visual effects, Steam trading cards, badges and achievements.
LostWinds and LostWinds 2 will launch simultaneously on March 24 and retail for £6.99 ($9.99, €9.99, RUB 249) each, exclusively on Steam.
LostWinds: The Blossom Edition, including both games, will be available the same day for the special price of £10.99 ($14.99, €14.99, RUB 349).