Games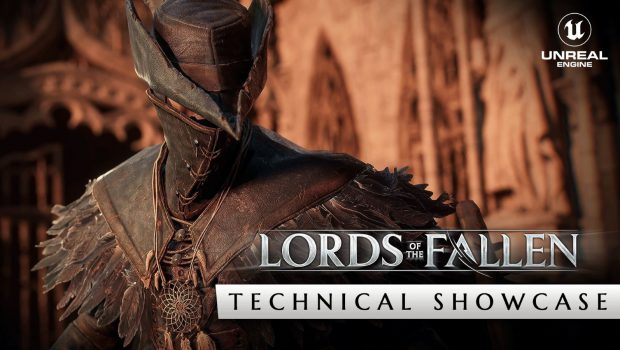 Published on March 23rd, 2023 | by Adrian Gunning
Lords of the Fallen – Unreal Tech Demo
Today, during Epic's State of Unreal keynote at GDC, CI Games revealed a brand new Unreal Tech Demo, showcasing Lords of the Fallen's stunning game engine in action.
During the demo, the development team at Hexworks takes players on a journey to Skyrest Bridge – one of the game's early locations – to demonstrate some of the impressive ways Unreal Engine 5's state-of-the-art technologies have helped deliver their ambitious vision for the upcoming dark-fantasy action-RPG.
The video showcases Lords of the Fallen's intricate character customisation options, providing a closer look at how Hexworks have combined 3D scans of real people with UE5's own tech, so that players can create a truly unique persona. The Tech Demo also highlights how the team have managed to light the complex environments in Lords of the Fallen in real time with Unreal's Lumen GI and how the game's stunning mechanic of travelling between two worlds is possible thanks to the custom toolset that Hexworks built within UE5.
Lords of the Fallen Key Features:
•              A vast, interconnected world – over five times larger than the original game
•              An expansive RPG experience – a huge roster of NPCs to meet and stories to uncover
•              Tactical combat – a fast, fluid and challenging combat system
•              Devastating magic – a vast array of offensive and defensive spells to master
•              Uninterrupted online multiplayer – seamless world exploration in co-op mode
•              Define your legend – full character customisation and progression
•              Powered by Unreal Engine 5, Lords of the Fallen will launch for PlayStation 5 and Xbox Series X this year.