Events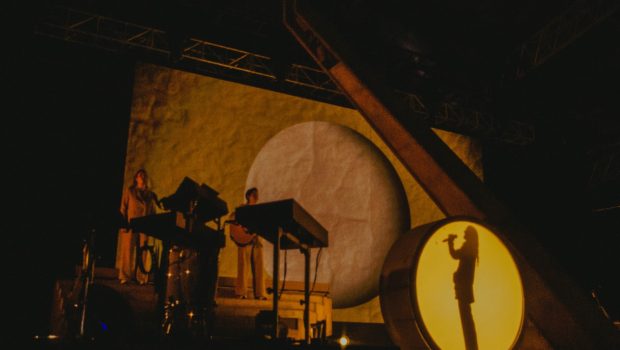 Published on March 11th, 2023 | by Sandro Falce
Lorde's SOLAR POWER TOUR (Melbourne, Sidney Myer Music Bowl) [LIVE MUSIC REVIEW] @lorde @frontiertouring
After two years of rescheduling, Aussie fans of New Zealand singer-songwriter Lorde can rejoice as the Solar Power Tour is finally here!
Last night, 8,000 fans packed into the Sidney Myer Music Bowl to witness Lorde's first headline concert in Melbourne since 2017. The last time, she was here for the Melodrama World Tour, a magical evening that I was lucky enough to attend, which also took place at the same venue. There was something special about going back to the same venue to see Lorde again, especially after all the change and growth we've all gone through over the last five years.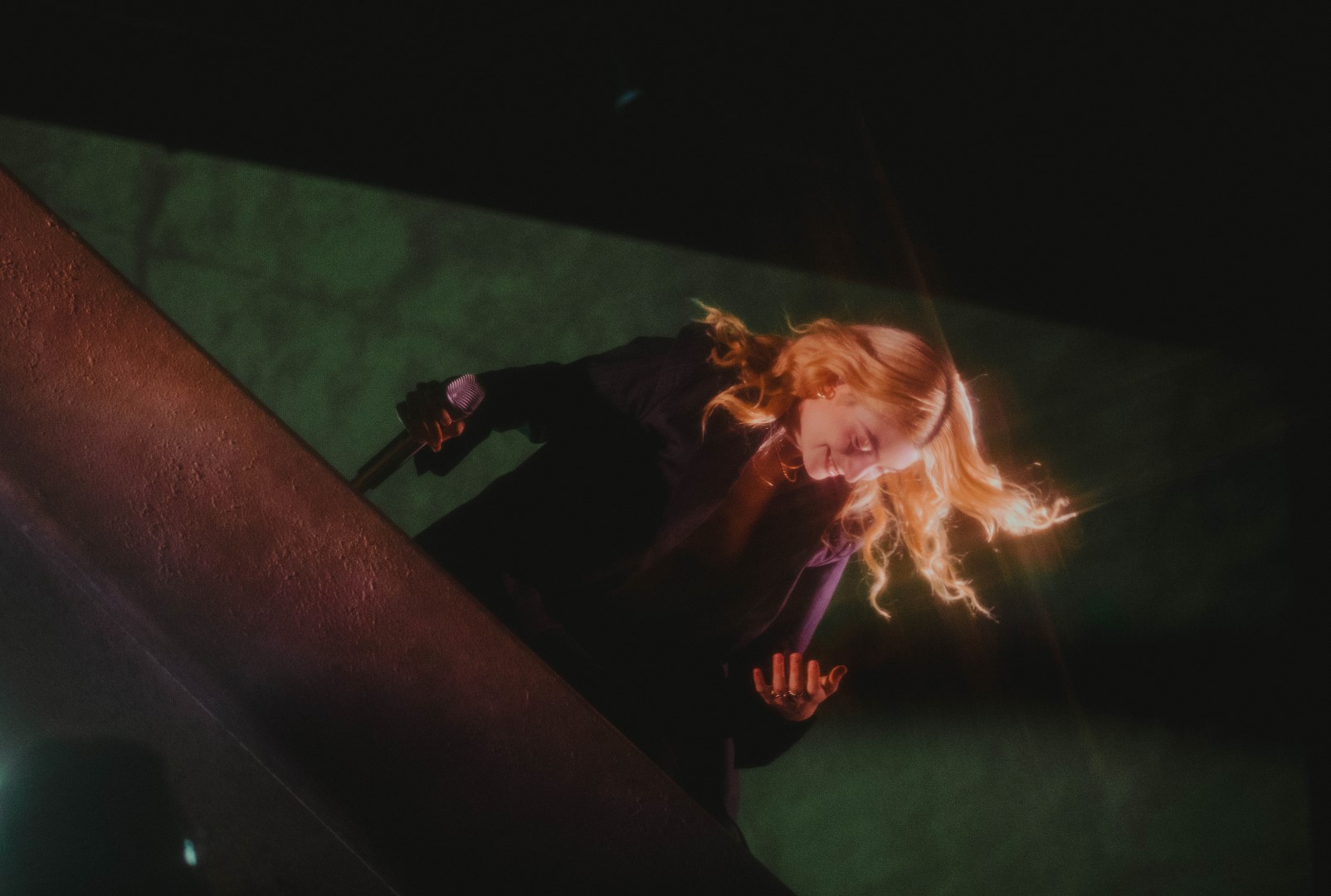 This new tour is in support of her latest album, 2021's Solar Power, which got a very mixed reception on release. Leaning more into indie folk than ever before, this offering of music was a lot more focused on summery acoustic instrumentals and the wish to escape the fame Lorde has garnered over the years. While it's not my favourite album from her, it is definitely one that works better in a live setting. When I first heard it, I knew that the live show to support this record would be the ideal way to hear and see the images that Lorde is trying to create on this project. But nothing would prepare me for what she had in store for us.
But first, upon our arrival at the venue, we were greeted by a wonderful Welcome To Country. This is something that I think a lot more artists on this scale should be doing, setting time aside at the start of the show to pay respects to the land, the traditional owners of the land, and all of those who came before us. I don't think I've attended a concert of this size in a while that has had a Welcome To Country quite like this.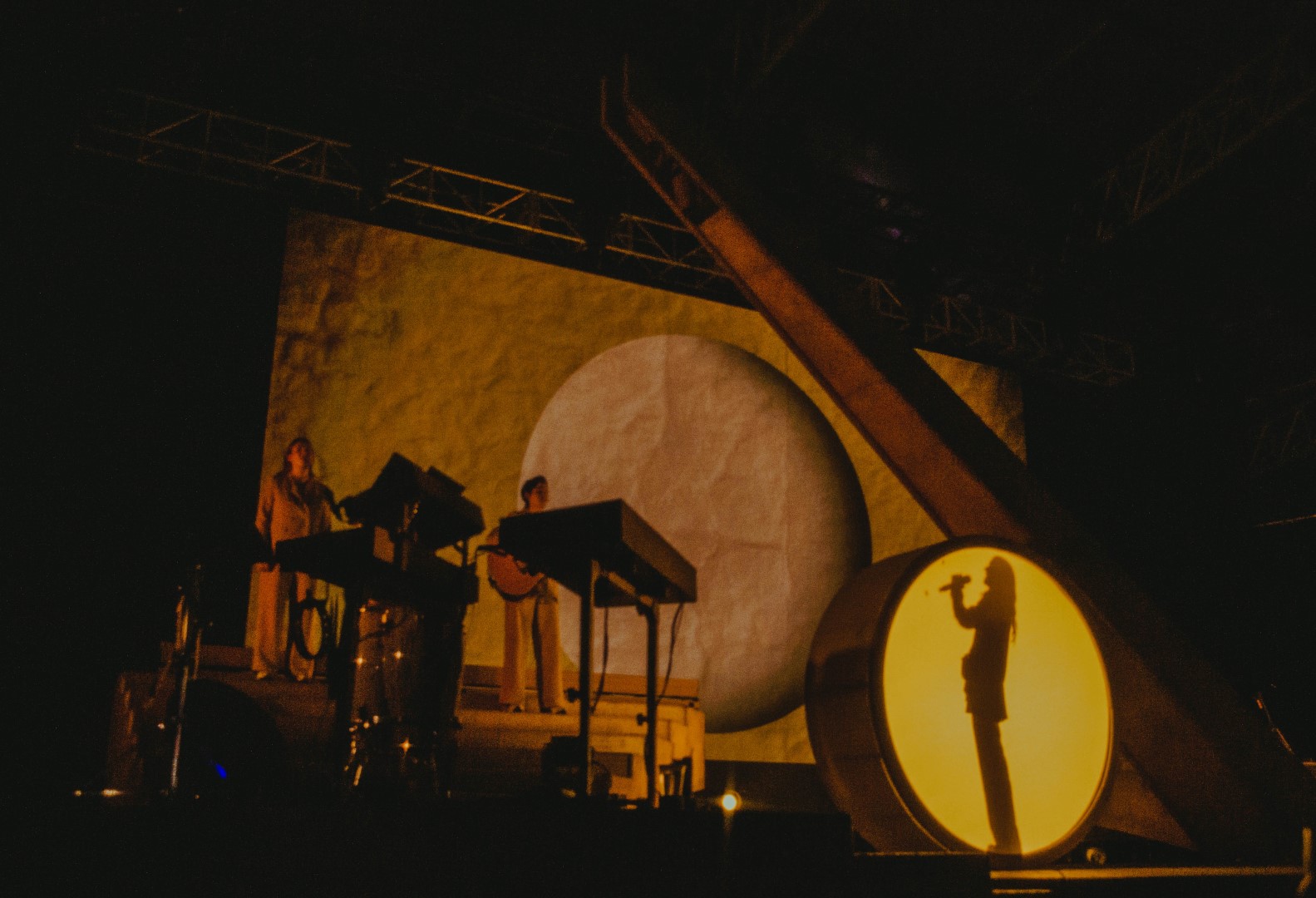 After that, our opener hits the stage. Straight from America, on their debut Australian tour, it is indie pop band MUNA. I wasn't that familiar with them, but that didn't matter. Their energy was perfect and got the entire crowd hyped straight from their opening number. The entire band played with such character and charisma that it was hard to pick who to watch. I'd gladly go and see them play a headline show as MUNA proved themselves as an excellent live band during their short opening set.
And then Lorde took to the stage. And wow, what a stage. Opening the show by singing a song in silhouette forces the audience to pay attention to the set this show will be taking place on. A large rotating staircase that at times looked like a traditional water wheel is what you see front and centre. A lot of the songs from the Solar Power album are framed around this prop, adding great depth to this live show. At times, it is placed in the middle of the stage with Lorde and the band on either side of it, along rising stone steps, giving it an almost cult-like 'Midsommar' feeling to the show.
The band are dressed in simple brown robes, adding to the anciently ethereal aesthetic of the overall experience. There was one song in particular where their movements were very precise, all of them looking to the audience at the exact same time to deliver backing vocals before turning back to watch Lorde during the rest of the song. Other highlights include an acoustic cut, where Lorde was singing on the staircase, accompanied only by one of the band members on guitar.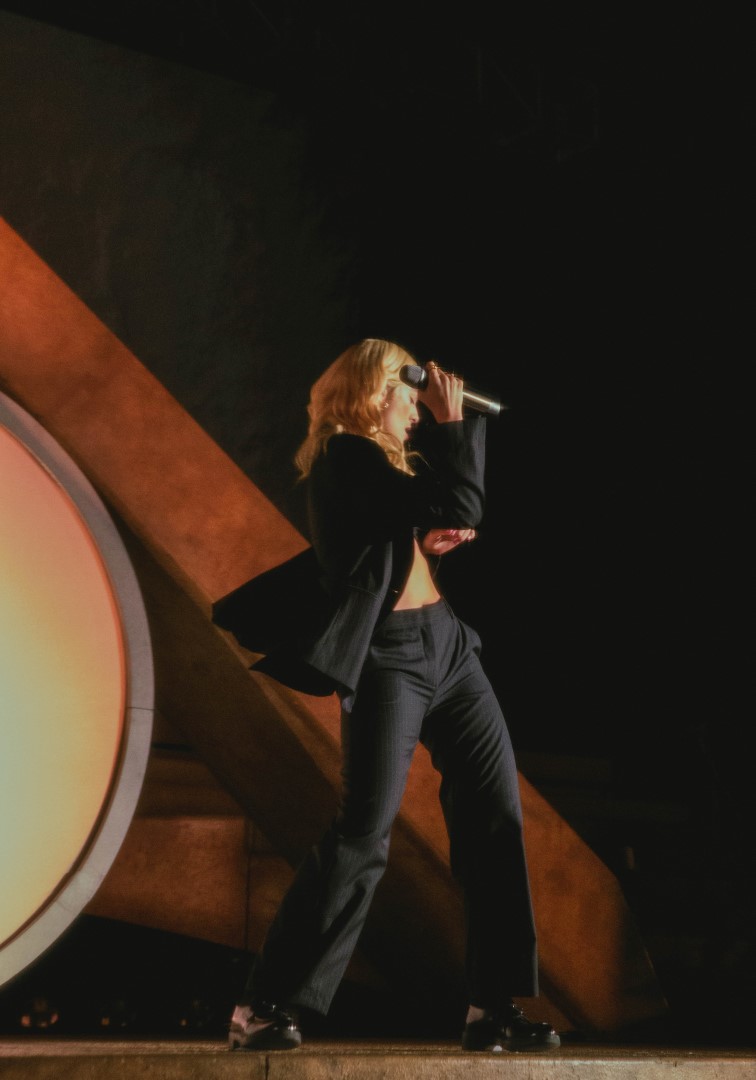 Seeing the audience explode into dancing and singing during moments like 'Green Lights', 'Perfect Places' and the title track off her recent album was really special too. As was sharing a bittersweet singalong to my personal favourite track off of the Melodrama record, 'Liability'. And, as I had hoped, all the cuts off of Solar Power were great live. It's an album that works so well on a stage, where you can see the emotion Lorde has put into the lyrics and instrumental, as well seeing the visual angle that you can only get by attending a concert like this.
The Solar Power Tour continues tonight for a second show in Melbourne, before going to Sydney, Adelaide, and Perth over the next week. If you're a fan of Lorde, whether it be her older music or the newer material, it's an experience well worth your money. Lorde never disappoints with her live shows and this one is no different.