Films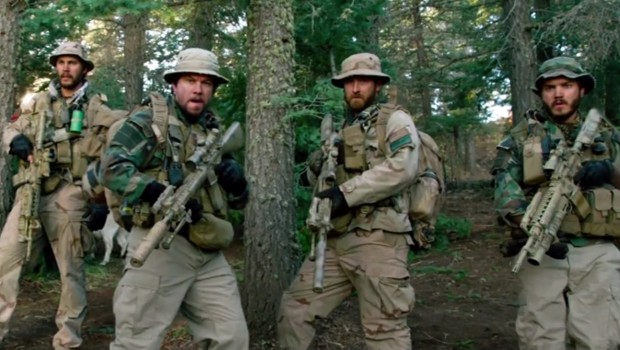 Published on February 17th, 2014 | by Tim Cooper
Lone Survivor – Film Review
Reviewed by Tim Cooper on February 15th, 2014
Disney presents a film by Peter Berg
Written by Peter Berg, based on the book 'Lone Survivor' by Marcus Luttrell.
Starring: Mark Wahlberg, Taylor Kitsch, Emile Hirsch, Ben Foster and Eric Bana.
Running Time: 121 mins.
Rating: MA15+
Release Date: February 20th, 2014
Lone Survivor is the true story of Marcus Luttrell and his team of navy seals. In 2005 the team of soldiers were tasked with Operation Red Wings, a reconnaissance mission with the aim to track Taliban leader Ahmad Shah. In the film, the team run into local goat herders and they are forced to comply with the military rules of engagement. This places the team under a life threatening situation as they become hunted and cut off from US military support.
Peter Berg has had an oddly varying career through both acting and directing. His success in directing television and film seem to be moving towards projects more ambitious in scale. While his previous film Battleship was a deplorable mix of special effects and atrocious acting, it did prove that he is more than capable of handling large scale productions. Lone Survivor is more realistic in its approach and rightfully so, because this is a hell of story.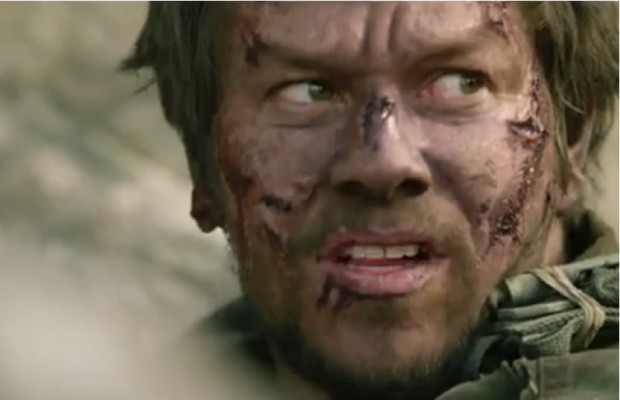 Mark Wahlberg plays Marcus Luttrell and his team of seals is rounded out by all American budding film stars: Taylor Kitch, Emile Hirsch and Ben Foster. Each actor does a mostly commendable job, especially Foster. Foster continually impresses within his given roles and within time if he can secure a wider range of dramatic roles he will be a further joy to watch. To no surprise Kitch remains bland on screen but does punch out his lines with relative gusto. Eric Bana makes an appearance but his role is nothing more than a shadow of what we've already seen from him previously and more impressively in Black Hawk Down. The script is packed full of gung-ho dialogue to the point were it may alienate many viewers.
At times the already over the top nature of the situation seems unrealistically filmed. When the soldiers have to fall down a cliff to survive, the cliff showed in the film is so extremely high it's laughable and almost reminiscent of the most over the top scene from the ridiculous Hot Rod. This frightening situation was real. However, the conversion to film in parts lacks realism in favour of cinematic grandeur. Each soldier gets his moment and we see little from the opposing soldiers to humanise them. One of the main Taliban soldiers hunting the Americans looks more like a runway model than someone who lives in the harsh conditions of Afghanistan. Casting like this in America and now all over the world is disappointing and unrealistic. People aren't perfect and the tireless whitening, bleaching, tanning and trimming of actors in mainstream films is unrealistic and ridiculous to look at.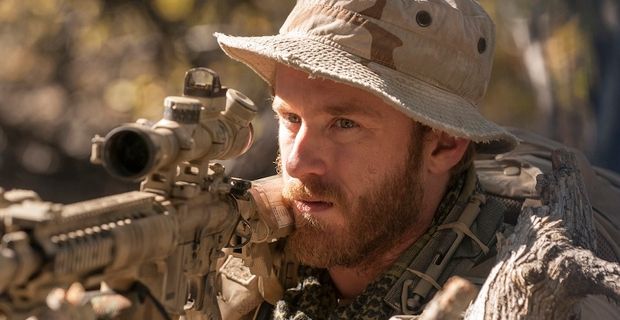 Through its imperfections Lone Survivor remains an interesting watch and a worthy story to be put up on the big screen. As a piece of cinema it is bold, but fractured and so innately infused with the American military mindset it will be too much for a wide reaching audience. It is an intense story of survival and military camaraderie that will make big bucks in America but not as much everywhere else. The film's accuracy to the book written from the actual event is still up for debate but military heads should get a real kick out Lone Survivor.
Summary: At times the already over the top nature of the situation seems unrealistically filmed.