Comics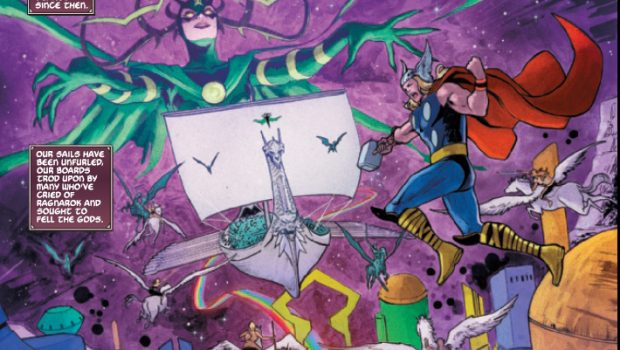 Published on June 11th, 2023 | by Tim Chuma
Loki #1 Review (2023)
Summary: Worth a look if you want to see a Loki-centered story that is not linked to other major storylines.
Loki is meant to be banished from Asgard but has decided to go on holiday in Florida. To make things easier for him he decided to teach the Frost Giants how to read and two of them decided to steal his ship and promptly crash it into the World Tree at the centre of the Multiverse, leading to parts of it breaking up and causing trouble all over.
This is a different version of Loki and Thor again than what is in other comics as I remember the last time I saw Thor he was fighting Hulk and they destroyed a planet by punching each other really hard.
Loki is more of the trickster in this one and also not all powerful in this one it seems but you can never discount him as he has "died" many times before and come back. It seems he can even trick death to some extent.
I would recommend this one if you are a fan of Loki and want to seem story based around him.u
Writer: Dan Watters
Penciler: German Peralta
Cover Artist: Dustin Nguyen
Publisher: Marvel
Published: June 07, 2023