Hardware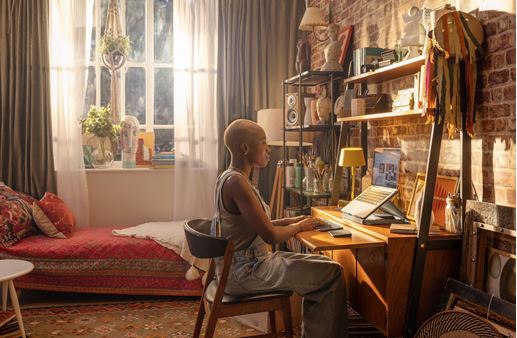 Published on October 19th, 2023 | by Adrian Gunning
Logitech study exposes the truth about hybrid work in Australia
While Australian office workers are loving the hybrid workplace, a survey just released by Logitech ANZ has brought to light some flaws. In particular, 60% of Australian office workers now spend at least some of their week working hybrid, yet only 12% of these individuals feel they possess the right tools to work productively in this model. Gen Z, the digital native generation, stands out prominently in this shift, with 51% of Zoomers working from their bedrooms at least one day a week.
The research indicates that when working from home, individuals reported feeling more creative, relaxed, and concentrated – compared to being in the office. However, they also acknowledge the lack of superior technology at home, as opposed to what is readily available within their traditional office setup.
Logitech Australia recently conducted market research, aiming to shed light on the evolving landscape of hybrid work arrangements among the Australian population. This comprehensive survey of 1,033 Australian participants, weighted to represent various age groups and genders in accordance with the latest census data, has revealed local trends that challenge the way we view the modern workforce.
According to the research, a typical hybrid worker spends two full days working away from a fixed desk. This trend has given rise to a more fluid work style, where workers are constantly shifting locations. Nearly 1 in 3 hybrid workers set their workstations up in multiple settings within one single day, with our idealistic Gen Z Aussies leading the charge – with 42% of this demographic switching up their work location at least once a day.
The research reveals that when working from home, most participants prefer the comfort of their living rooms. However, 51% of Gen Z are working from their bedrooms at least one day a week. When our remote workers choose to venture out, 39% of them prefer setting up in a café over any other out-of-home setting
Bec Stewart, productivity expert, entrepreneur and podcast host, emphasises the profound impact of equipping yourself with the right tools and technology, "By setting yourself up with the right tech, you unlock new levels of productivity and creativity while working in a hybrid environment. The freedom to work from home is a luxury that, to me, boosts creativity and focus, but it should be complemented with a quality set up to get the most out of your environment."
Cluster Head and Managing Director of Logitech ANZ, Damian Lepore, shares an insight into the inspiration behind Logitech's movement to assist in these trends, notably with their latest release, the Casa Pop-Up Desk, "Our mission is to empower the modern workforce to achieve their best potential. With the permanent prevalence of hybrid work, Logitech recognises the need for a flexible solution that enhances productivity and ergonomics for workers, especially Gen Z. Casa is our answer to this evolving landscape, designed to provide the tools and technology needed for success in a hybrid work environment."
Logitech's research spotlights the shifting dynamics of the Australian office workers, particularly amongst Gen Z. With the right technology, we can support the evolving needs of this dynamic workforce and help them boost their productivity, concentration and creativity regardless of their locations.