Hardware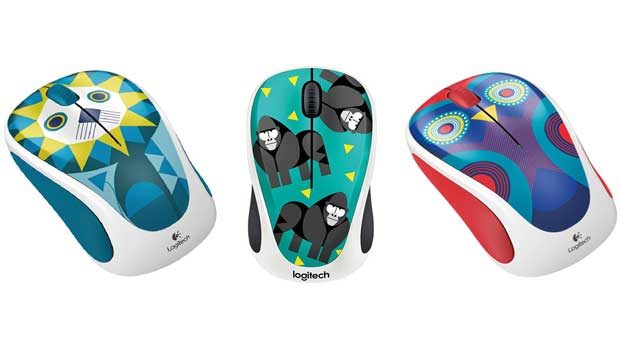 Published on June 4th, 2016 | by James Wright
Logitech M238 Play Collection Wireless Mouse Review
Summary: The Logitech M238 Play Collection Wireless Mouse is a portable bundle of colour and accuracy!
It's party time at Logitech as they release one of their boldest mice to date with the M238 Play Collection Wireless Mouse which comes in a variety of colours and designs that really stand out. From colourful lions to gorillas, the M238 Play Collection Wireless Mouse really pops when it comes to the design and unlike those standard looking mice, this is one cool looking peripheral. It's also quite a small mouse and measures in at 55×38.7x95mm with a very light weight of just 0.084 grams which makes it very portable.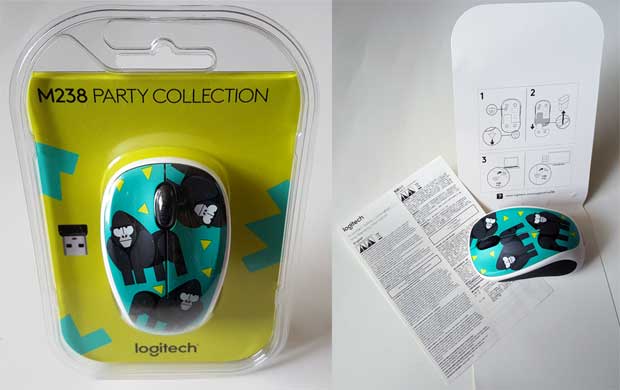 Features
Bright, bold and full of personality, they're the happiest mice you'll ever meet.
Single battery lasts up to 12 months*
Wireless range up to 10 metres*
Small and portable, the perfect pick-up-and-go mobile mouse
Besides the fantastic designs of Logitech M238 Play Collection Wireless Mouse, it has excellent longevity when it comes to battery life with up to 12 months of usage. Setting up the wireless mouse is quite easy and it's compatible with Windows, Mac, Chrome and even Linux. Thankfully it comes with a battery preinstalled and the receiver is carefully located inside the mouse itself.

Installing the mouse on a Windows 10 machine was very easy and once we connected the mouse to our PC via the nano receiver, Windows 10 installed the correct drivers and we were ready to use the product in under a minute. The product also comes with a warranty guide and a quick installation setup guide that is located on the cardboard within the packet. If you do come into any issues, Logitech support is available via www.logitech.com/support/m238.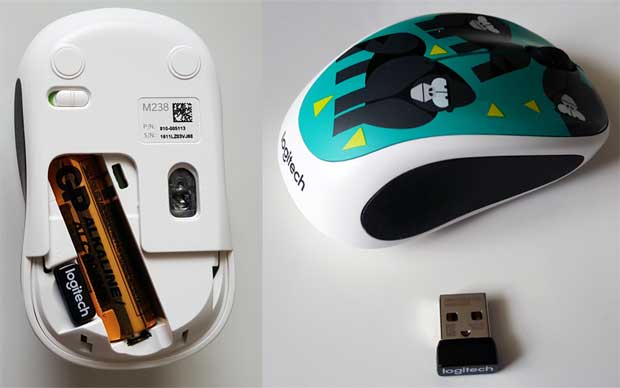 Furthermore, the M238 can be used up to 10 metres via its 2.4Ghz frequency but this is dependent on a few factors like interference. However most people should have no issues whatsoever. In terms of ergonomics, the Logitech M238 is a comfortable mouse and fits well in your hand, whether you're a left or right hander. The buttons are easy to press and well placed with the scroll wheel quite easy to use.
The accuracy of the mouse is perfect for both work and pleasure, so whether you're scrolling through spreadsheets, surfing the internet, using Photoshop or even playing games, the advanced optical tracking and the 1000 dpi resolution does the job very well. Another highlight of the product is that it is quite portable so no matter where you go, you can easily have this mouse ready or it can be used as a dedicated desktop mouse.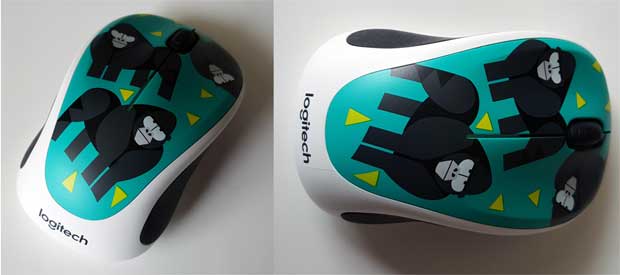 Final Thoughts?

Easy installation, great usage and quite accurate, the Logitech M238 Play Collection Wireless Mouse is perfect for those people who want to make a bold statement… or if they just love animals or colourful designs, then this is for you. It's definitely the happiest mouse you'll ever meet!
Technical Specifications
Sensor technology: Logitech Advanced Optical Tracking
Resolution: 1000 dpi
Battery life: 12 months*
*Battery life may vary based on user and computing conditions.
Battery type: 1 AA
Number of buttons: 3
Scroll Wheel: Yes
Tilt function: No
Unifying-ready mouse: Yes
Unifying-ready receiver: No
Wireless operating distance: 10 m (33 ft. )*
*Actual wireless range may vary with use, settings and environmental conditions.
Wireless system: Advanced 2.4 GHz wireless connectivity
Connection Interface: USB receiver
System Requirements
Windows® 8/RT, Windows® 7, Windows Vista®, Windows® XP
Mac OS® X 10.5 or later
Chrome OS™
Linux® kernel 2.6+
USB port