Hardware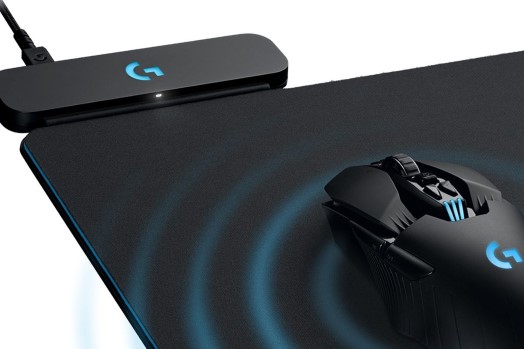 Published on March 28th, 2018 | by Tony Smith
Logitech G903 Lightspeed Wireless Mouse and Powerplay Charging Mat Review
Summary: Logitech G903 Lightspeed Wireless Mouse and Powerplay Charging Mat provides an almost true wireless experience for gamers!
Wireless technologies have become integral parts to our lives and amazingly it's been 27-years since Logitech released the world's first ever wireless mouse using radio frequencies. Since then, this technology has been refined and tweaked.
However when it comes to gaming, there is a price to pay for a wireless mouse which is usually the battery life, responsiveness and accuracy. This is where the Logitech once again come into play with their G903 Lightspeed Wireless Mouse and Powerplay Charging Mat. This product basically gives the player a fully fledged wireless gaming mouse and with the Powerplay Charging Mat, you never have to charge again as this powers the mouse.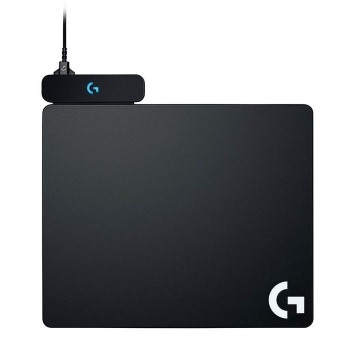 Out of the box, the G903 looks like any high-end gaming mouse that not only has a sleek and gamer inspired design, however it features all the bells and whistles needed to give you that edge on your virtual battlefield.
This includes a 1-millisecond report rate thanks to Logitech's 2.4Ghz wireless connection that when matched with the PMW3366 optical sensor, it gives excellent responsiveness and accuracy with a DPI range of 200 to 12,000.
It's also quite lightweight at just 110 grams, however can be customised and has an ambidextrous design for both right and left-handers. Add in on board memory, 11 programmable buttons plus RGB lighting options and a wired options and this is an all-round decent gaming mouse.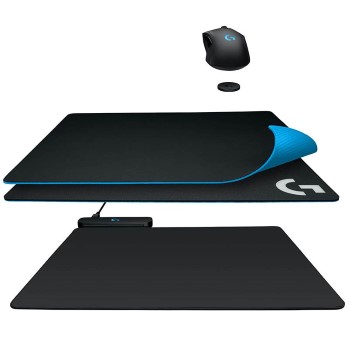 Furthermore as mentioned earlier, the mouse is quite ergonomic and felt perfect for both games, surfing the net and productivity. So while we danced with the enemies in Overwatch, dodged and fought our way to victory in Call of Duty World War II and unleashed our Terran might on both the Zerg and Protoss in StarCraft II, it was quite a responsive and accurate mouse which ticked all the right boxes.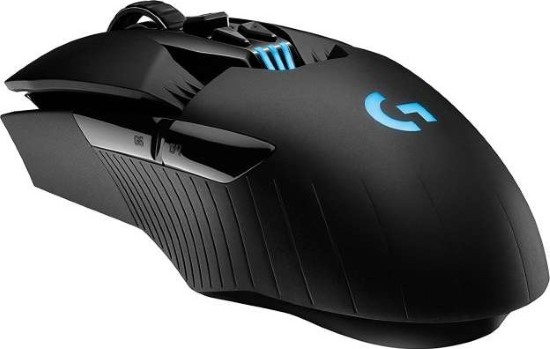 However if you want to make full use of the mouse, you do need to install the Logitech Gaming Software which allows you to tweak the mouse, including setting up useful macros and other important elements like the RGB lighting.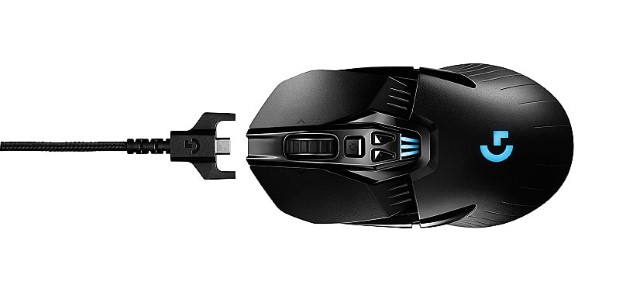 Complementing the G903 is the Powerplay mat that although looks like a gaming mousepad has a receiver built into the top of this unit which sends the information back to your PC. In essence, the Powerplay creates an energy field to deliver wireless power to your G903 mouse (including charging) or compatible mouse.
Logitech Powerplay specifications
Length: 32.1 in (321 mm)

Width: 13.5 in (344 mm)

Depth: 1.7 in (43 mm)

Control module height: .40 in (10 mm)

Charging surface thickness: .08 in (2 mm)

Cloth Mouse Pad thickness: .08 in (2 mm)

Hard Mouse Pad thickness: .08 in (2 mm)

Cable Length (Power/Charging): 6 ft (1.83 M)
It even provides the user with both hard or cloth surfaces and even the ability to use RGB lighting to customise the product, including synchronising it with other Logitech items that use this technology.
Final Thoughts?
The Powerplay system is a clever product from Logitech that removes the need for charging your wireless mouse and more importantly, it's an exceptionally accurate gaming mouse that really enhances your overall gaming and general computer use. Sure, it's a little on the higher end of the spectrum in terms of price but it delivers an experience that wireless gamers will totally appreciate.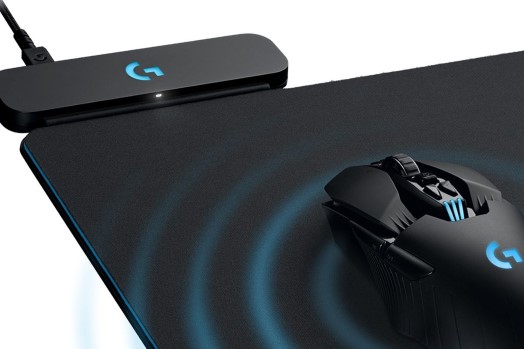 Logitech G903 Specifications

Tracking
Sensor: PMW3366
Resolution: 200 –  12,000 dpi
Max. acceleration: tested at >40G*
Max. speed: tested at >400 IPS*
*Tested on Logitech G240 Gaming Mouse Pad
Responsiveness
USB data format: 16 bits/axis
USB report rate: 1000 Hz (1ms)
Microprocessor: 32-bit ARM
Durability
Main buttons: 50 million clicks
Max. distance: tested at > 250 kilometers
Battery Life
Default lighting: 24 hours
No lighting: 32 hours
Physical specifications
Height: 5.13 in (130.3 mm)
Width: 2.62 in (66.5 mm)
Depth: 1.59 in (40.4 mm)
Weight: 3.88 oz (110 g) mouse only
Cable Length: 6 ft (1.83 m)