Hardware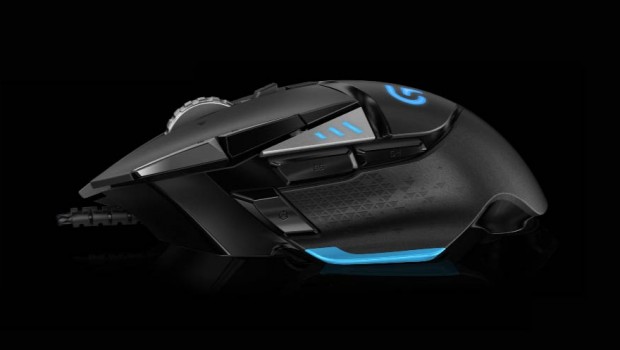 Published on November 17th, 2014 | by Admin
Logitech G502 Proteus Core Tunable Gaming Mouse
Summary: The Logitech G502 Proteus Core Tunable Gaming Mouse is definitely a great option for PC gamers!
Logitech G502 Proteus Core Tunable Gaming Mouse
Product: Gaming Mouse
Developer: Logitech
URL: http://gaming.logitech.com/en-au/product/g502-proteus-core-tunable-gaming-mouse
Price: $89.95AUD (November 2014)
Reviewer: James Wright
The Logitech G502 Proteus Core Tunable Gaming Mouse is a must have accessory for your gaming artillery that has been specifically designed to give gamers an additional edge when it comes to both first person shooters and role-playing games. The first thing that you do notice about the Logitech G502 Proteus Core Tunable Gaming Mouse is its stylish design that is oozing with a futuristic design that actually feels quite comfortable in your hands. Then you have the ability to change the weight and balance of the mouse to fine-tune your gaming thanks to the five 3.6 gram weights.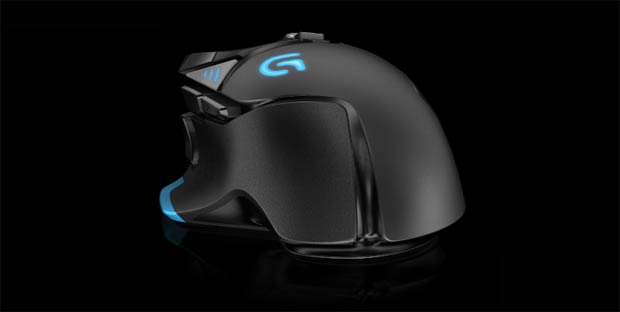 Features
Most accurate sensor on the market
32-bit microcontroller
3 on-board profiles
1 millisecond report rate
Primary buttons rated to 20 million clicks
Mechanical microswitches
Improved keyplate design for better click feeling and performance
Braided cable with hook and loop cable tie
Sleep mode disabled
3 DPI indicator LEDs
Rubber grips
Magnetic weight-cavity door
The mouse also boasts an impressive resolution of up to 12,000 dpi thanks to its grade-a laser that also comes with a USB report rate of 1000Hz  which is one milliseconds that gives an additional layer of responsiveness. This also allows you to change the DPI via the included software as you move between 200 to 12,00 DPI which can mean the difference between victory or loss.
Apart from the ergonomic feel of the mouse which allows for both palm and claw grips, the Proteus has a dual-mode gaming/scroll wheel which is quite sensitive and prevents any accidental scrolling and even allows for clicking in three directions. You can also adjust the friction of the gaming/scroll wheel if it feels a little too stiff as well.
Package Contents
Mouse
Tuning weights and weight case
User documentation
To add to your arsenal of gaming tools, the Proteus features 11 programmable buttons in order to ensure that you have all the buttons at your fingertips and prevents any messing around on the keyboard. Thankfully the software does allow you to save your profiles on the PC or you can just pick one the many gaming profiles included. Having used this mouse for over 2 weeks now religiously, I also like the texture of the product, thanks to its multi-layers which adds to the overall grip factor. It's also quite a smooth mouse when you use it on a flat surface.
The Logitech Gaming Software is quite easy to setup and is probably the easiest gaming mouse software that I have used. The software allows you to adjust the illumination of the mouse and is where the heart and soul of the Proteus is found. With that said, we tested the mouse with both Windows 7 and 8 and the Proteus performed perfectly on both operating systems but where the input peripheral shined was with games. Given that, the 12,000 DPI of the mouse is super sensitive but perfect for applications like Adobe CS.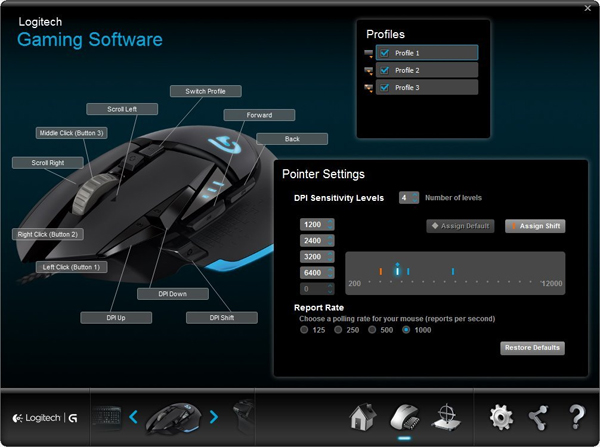 In terms of testing, we tested the mouse on a variety of games that included Battlefield 3, World of Warcraft, StarCraft II and Call of Duty Advanced Warfare on PC. All the games performed exceptionally well and I must admit that the mouse definitely makes first person shooters a more streamlined experience thanks to its macros and also the ability to adjust the weight of the mouse.
It's also quite accurate, especially when using sniper rifles. World of Warcraft (WOW) and StarCraft II, two very different games performed quite well, especially WOW which reduced access to the keyboard considerably.
Technical Specifications
Tracking
Resolution: 200 – 12,000 dpi
Max. acceleration: >40G*
Max. speed: >300 ips*
* Tested on Logitech G240 Gaming Mouse Pad

Responsiveness
USB data format: 16 bits/axis
USB report rate: 1000 Hz (1ms)
Microprocessor: 32-bit
Glide
Dynamic coefficient of friction – Mu (k): .10*
Static coefficient of friction – Mu (s): .15*
*Tested on wood-veneer desktop.
Durability
Buttons (Left / Right): 20 million clicks
Feet: 250 kilometers
Physical specifications
Weight: 168 grams (mouse plus cable)
Weight: 121 grams (mouse only)
Length: 132mm
Width: 75mm
Height: 40mm
Final Thoughts?
The Logitech G502 Proteus Core Tunable Gaming Mouse is a very sturdy and robust gaming mouse that is quite affordably priced. I loved the feel and look of the mouse that more importantly performed exceptionally well with gaming, general Windows use and applications such as Adobe CS. The only drawback of the mouse which is more a user issue is that it does take some time in getting to know all the features of the mouse, especially the 11 programmable buttons but once you have mastered it, your gaming definitely picks up!
Recommended!
The Logitech G502 Proteus Core Tunable Gaming Mouse RRP is $89.95 and Shopping Express sells it for $69.00