Hardware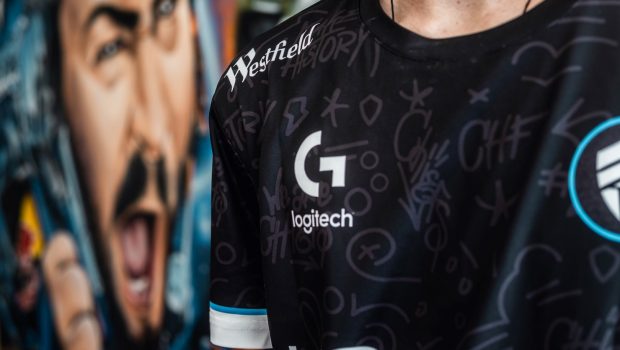 Published on July 26th, 2023 | by Adrian Gunning
Logitech G reignites partnership with The Chiefs Esports Club
SYDNEY, Australia – July 24, 2023 – Logitech G, a global leader dedicated to serving the needs of Gamers and Creators, is thrilled to announce the power partnership with The Chiefs Esports Club, one of the most premier esports and gaming entertainment clubs in the ANZ region. This collaboration rekindles the flames of an alliance that began back in 2015, and celebrates the brand and teams shared history of success and dedication to the esports industry.
As back-to-back defending champions, the Chiefs' League of Legends team will once again aim to make history in partnership with Logitech G. With an impressive track record of consistent success, The Chiefs are poised to chase down a third consecutive LCO title, and Logitech G couldn't be prouder to support them in their quest."We are to partner once more with Logitech G," said Nick Bobir, CEO of The Chiefs. "Logitech G has been a leader in the esports industry for a long time. They have been with us since our early days as a fledgling organisation, and have played a crucial role in our journey to becoming one of the proudest esports clubs in Oceania. With exciting opportunities on the horizon, it only made sense to return to one of our historic partnerships that helped shape our success."
Daniel Hall, Logitech Asia Pacific Senior Product and Category Manager of Logitech G and ASTRO Gaming, expressed his enthusiasm, saying, "Logitech G is committed to supporting and growing the ANZ gaming community, and The Chiefs embody the same passion. We have witnessed The Chiefs' growth over the years and are excited to partner with them once again to foster a new generation of pro esports athletes from Oceania."
As part of the renewed collaboration, Logitech G gear will be proudly displayed within the Chiefs Country Club, and will feature prominently in future activations across the Chiefs brand. Logitech G's esports-focused products, such as the highly anticipated Pro X 2 Range, were developed in collaboration with professional players and are engineered to empower gamers to achieve victory in any situation.
Fans can catch The Chiefs in action every week during the LCO Split 2, which promises thrilling matchups and a chance for the team to secure a spot at this year's World Championship in South Korea. Don't miss the excitement as The Chiefs and Logitech G work together to make esports history!