Hardware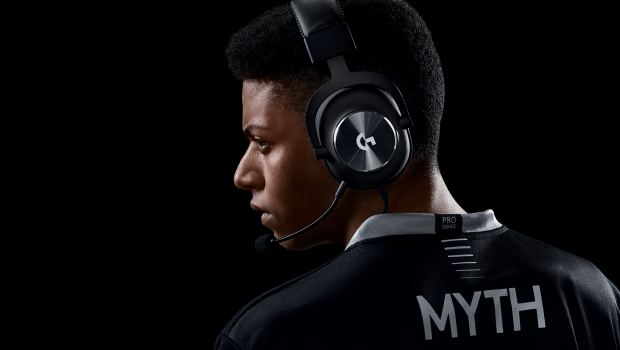 Published on October 28th, 2019 | by James Wright
Logitech G PRO X Gaming Headset with Blue VO!CE
Summary: The Logitech G PRO X Gaming Headset with Blue VO!CE levels up you into a professional gamer and streamer!
With a RRP of $249, the Logitech G PRO X Gaming Headset with Blue VO!CE is a premium gaming product that has been designed for both gamers, including eSporters and streamers. This means comfort and excellent audio thanks to its PRO-G 50mm drivers and 7.1 surround sound plus BLUE VO!CE microphone technology to ensure your voice is clearer heard without being impeded by any background sounds.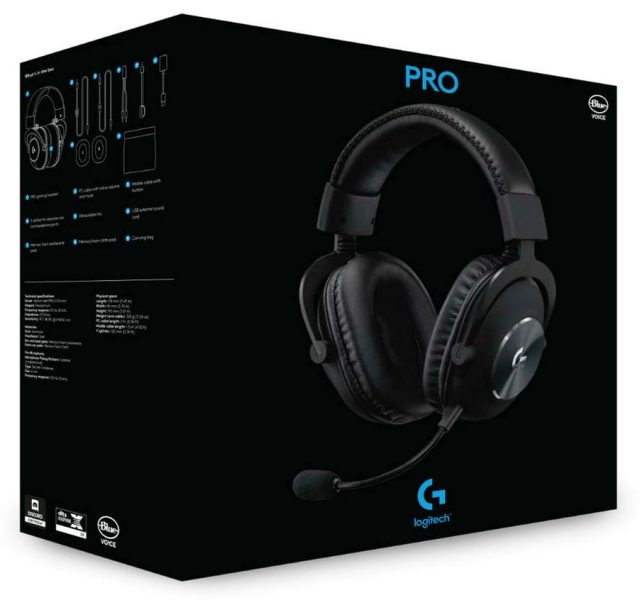 Box contents
PRO X Gaming Headset
Memory foam & leatherette ear pads
Memory foam & cloth ear pads
USB External sound card
Detachable mic
2m cable with inline volume and mute
Mobile cable with button
Y splitter for separate mic and headphone ports
Carrying bag
User documentation
The first thing that you may notice about the Logitech G PRO X Gaming Headset with Blue VO!CE is the great build-quality and its professional aesthetics that does scream high-end and even studio-like. The headset has also been built to last thanks to its steel and aluminum design.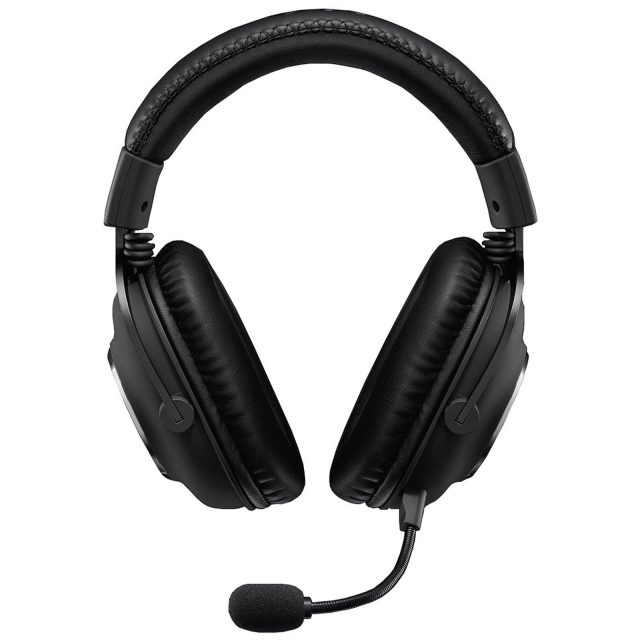 While it is a little on the larger end of gaming headsets, it is still quite lightweight at 320 grams and with the memory foam earcups with choice of either leatherette or cloth ear pads, this ensures for very long gaming sessions with no discomfort whatsoever. It also comes with a high quality cable for your PC, including an external USB sound card. Here are the official specs below;
Logitech G PRO X Gaming Headset with Blue VO!CE Audio Specifications
Headphone
Driver: Hybrid mesh PRO-G 50 mm
Magnet: Neodymium
Frequency response: 20 Hz-20 KHz
Impedance: 35 ohm
Sensitivity: 91.7 dB SPL @ 1 mW & 1 cm
Pro Microphone
Microphone Pickup Pattern: Cardioid (Unidirectional)
Type: Electret Condenser
Size: 6 mm
Frequency response: 100 Hz-10 KHz
As you can see, the specifications of the G PRO X is impressive and there two standout features for me. The built in-sound card and the powerful 50mm drivers that together create clear, immersive and excellent audio at all levels.
Games such as Call of Duty Modern Warfare, Red Dead Redemption 2 and FIFA 20 sounded flawless and as a result, it really allowed you to be drawn into these virtual worlds, especially with the 7.1 surround sound that creates great directional audio, including far and near audio. You can further tweak the audio with G HUB Gaming Software, including setting up profiles for your favourite titles. Also the padded earcups serve as noise cancelling as well… to an extent and are super comfortable. Oh, there was a few moments in Call of Duty Modern Warfare that actually made me duck my head a few times as bullets whizzed by.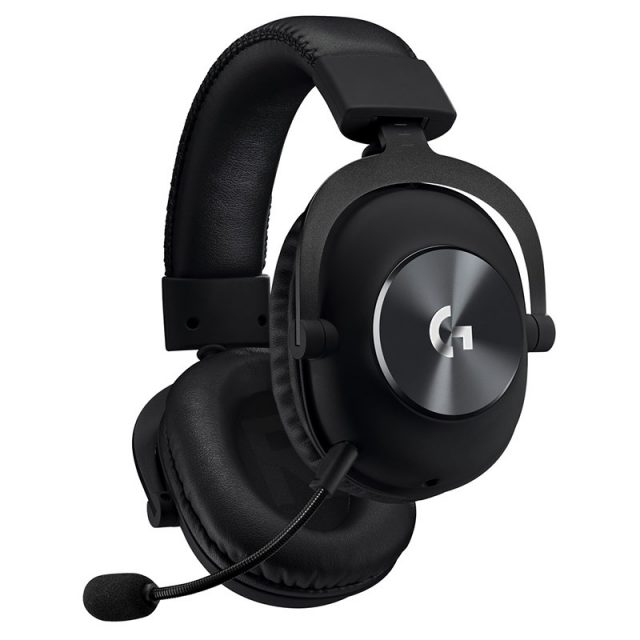 Online gamers and streams will also appreciate the high quality microphone that with the accompanying software probably created one of the clearest voice recordings that I've had the pleasure of reviewing. As a result, streamers will totally dig it and it really captures your voice at a high level, in other words quite professional with excellent tweaks available through the software.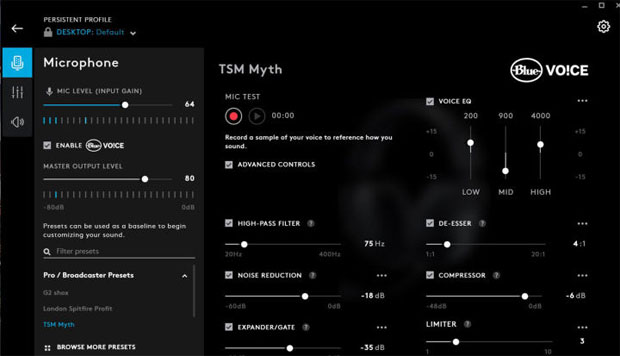 This includes filters such as high-pass, de-esser, compressor and limiter… which is definitely studio stuff! While the boom mic is removable, there is also an inline mic for when you're relaxing that makes it great for taking calls. Needless to say, online games were really fun such as Overwatch, Fornite and World of Warcraft.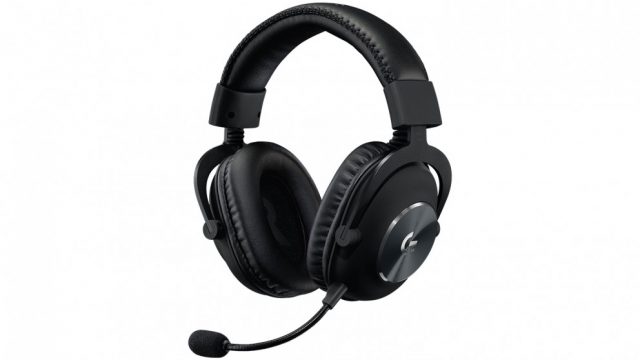 Final Thoughts?
If you need to level-up your gaming from the amateur league to the pros, the Logitech G PRO X Gaming Headset with Blue VO!CE delivers and it delivers impressively! And sure, it may not be wireless but not all gamers and streamers need wireless and this product proves that!
Official Features  
Comfortable Memory Foam
Memory foam wrapped in premium leatherette or breathable velour give you lasting comfort. So you can play longer and harder, and focus on winning.
Hear like a PRO. Sound like a PRO
Hear and sound like a pro with the PRO X Gaming Headset. Pro-designed with detachable mic and Blue VO!CE software for professional-sounding voice comms. Featuring next-gen 7.1 surround sound and PRO-G 50 mm drivers for amazingly clear sound imaging. Soft memory foam-padded leatherette or velour earcups. Durable steel + aluminum construction. Premium USB external sound card gives you crystal-clear game sound and voice chat. Designed for tournaments with downloadable audio EQ profiles tuned by your favorite esports pros. Play to win.
Blue VO!CE
BLUE VO!CE microphone technology gives you a choice of real-time voice filters to reduce noise, add compression and de-essing, and ensure that your voice sounds richer, cleaner, and more professional. Get consistent, studio-quality, in-game vocal comms with BLUE VO!CE via G HUB Gaming Software.
Comfortable Memory Foam
Memory foam wrapped in premium leatherette or breathable velour give you lasting comfort. So you can play longer and harder, and focus on winning.
Durable Steel and Aluminum
With a sturdy and lightweight frame constructed of aluminum and steel, PRO X is built for durability, comfort, and a premium aesthetic.
Next-Gen Surround Sound
DTS HEADPHONE:X 2.0 is the latest version of object-based sound imaging from DTS. Version 2.0 takes 7.1 channel surround sound further than ever with enhanced bass rendering, audio clarity and proximity cues. And most importantly, a new level of distance awareness differentiates between near field and far field audio, so your enemies location is pinpointed more than ever.
PRO-G 50MM Drivers
PRO-G features a unique hybrid mesh construction to deliver amazingly clear and precise sound imaging. Hear footsteps and environmental cues with breathtaking clarity, and get the competitive edge you need to win. Now, with 50 mm drivers, the next-gen PRO-G achieves even more accuracy across a wider frequency range, plus higher-fidelity bass response.
PRO-Tuned EQ
Audio EQ profiles—tuned by esports athletes—now available on G HUB Gaming Software. Use their profiles as-is, or fine tune to your ears. Save them to the external USB sound card—then apply to other PCs.
Advanced Sound Card
External USB sound card (DAC) delivers crystal-clear digital signal processing for tournament-level audio and voice comms. Program it with Logitech G HUB Gaming Software and take your audio settings to the tournament.