Hardware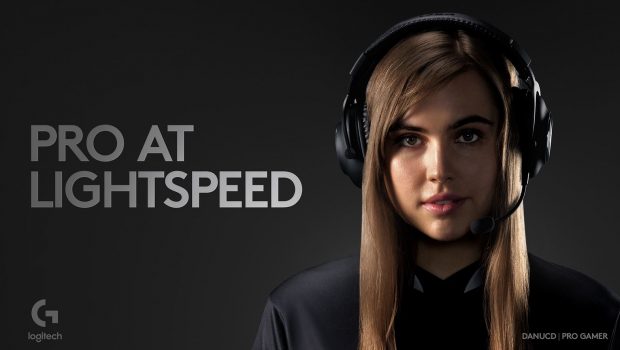 Published on July 12th, 2023 | by Adrian Gunning
Logitech G PRO X 2 LIGHTSPEED Wireless Gaming Headset Review (2023)
Summary: The G PRO X 2 LIGHTSPEED Wireless Gaming Headset delivers powerful lightweight sound that adds an amazing level of comfort
The Logitech G PRO X2 Lightspeed Wireless Gaming Headset has been designed to provide a premium audio experience for both gamers and streamers. With its sleek design (available in white or black), advanced audio technology and impressive sound quality, it aims to elevate your gaming experience to new heights and best of all, it supports a myriad of connectivity options, including a whopping 50-hours of wireless connectivity. The only cable you will need is the USB-C charging cable, however if you were lapse with your charging regime, you can still use the Logitech G PRO X Lightspeed Wireless Gaming Headset while it is charging. The cable is also a whopping 1.8 metres in length as well!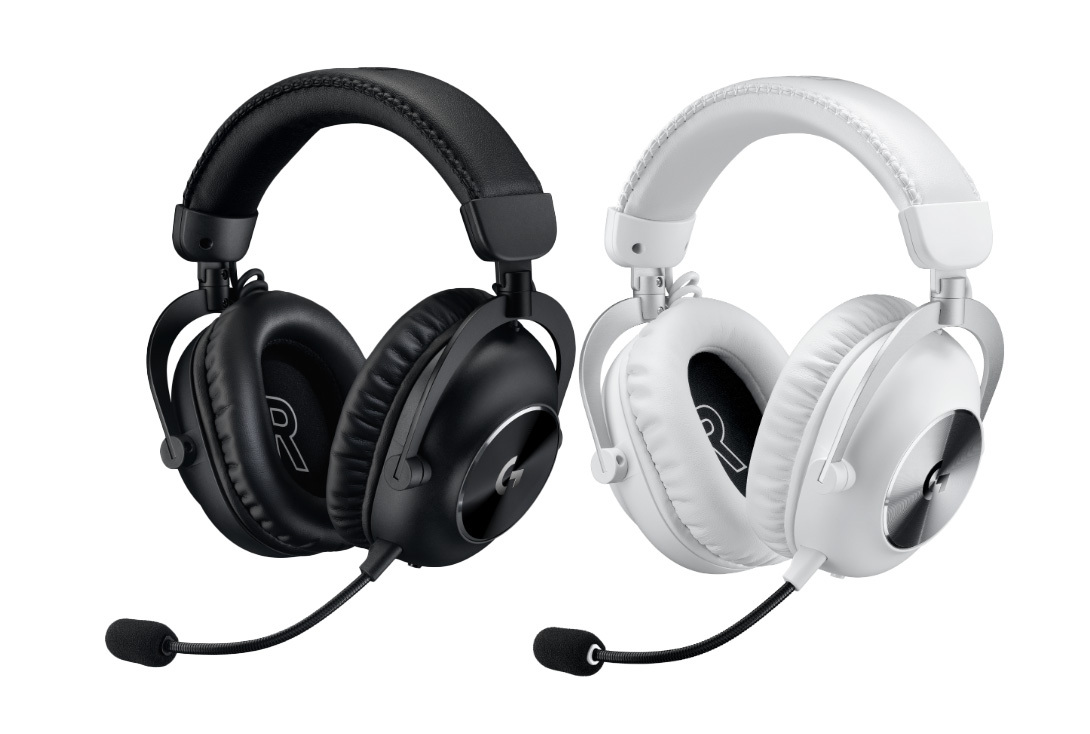 KEY FEATURES
Clear Audio: 50mm Graphene drivers provide clear and immersive audio with low distortion capturing the entire soundscape of the game with audio cues like footsteps and actions.
Long Battery Life and Range: Equipped with pro-grade Logitech LIGHTSPEED wireless technology, with up to 50 hours of battery life and up to 30m of 2.4 GHz wireless range.
Comfortable: These noise isolating headphones have rotating durable hinge and rotating soft memory foam earpads – Available in leatherette or breathable velour.
Connectivity: LIGHTSPEED wireless, Bluetooth and 3.5mm Aux Cord for connectivity options; USB-A to USB-C cable, USB-A Dongle with 3.5mm port, 3.5mm audio cable included.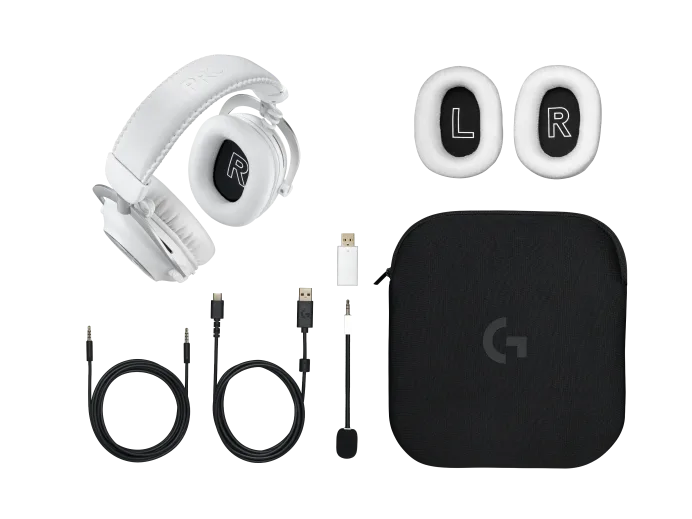 THE UNBOXING
Superbly packed by Logitech with its luxurious packaging, the Logitech G PRO X 2 LIGHTSPEED Wireless Gaming Headset not only feels quite well built but it exudes high-end aesthetics and equally, durability thanks to the steel and aluminium structure. It comes with soft memory foam earpads that are available in leatherette or breathable velour that gives the user two different materials depending on preference. Further the adjustable headband, earcups ensures a secure fit for various head sizes and the overall weight distribution or 350 grams is well-balanced that reduces wear strain. Given the design and comfort such as the soft memory foam earpads, it really allows for long (or marathon) gaming sessions.
THE HEADSET
Powering the audio of this headset are the Graphene 50 mm drivers that have a frequency response range from 20Hz-20KHz, including an impedance of 38 ohms and sensitivity of 87.8 dB SPL @ 1 mW & 1 cm. As a result, the Logitech G PRO X2 Lightspeed delivers outstanding audio performance, thanks to its advanced 50mm drivers. Given that, the headset produces clear and immersive sound with a wide soundstage, allowing gamers to accurately pinpoint in-game audio cues. As you may have noticed Logitech are using Graphene driver that are extremely lightweight, thin and durable that reduces audio distortion and creates improve overall audio dynamics.
While the headset works straight out of the box to further maximise the features, you do need to install Logitech's G Hub software that provides users with extensive customization options for the headset, including firmware updates. This is great for those who want to fine tune the audio settings or access the equalizer and game profiles. Needless to say, the intuitive interface makes it easy to navigate and customize settings according to your gaming needs. Supporting the virtual controls are the on-ear controls which include two buttons, one for muting the microphone and the second as a power switch, Bluetooth pairing button that also serves as a volume dial.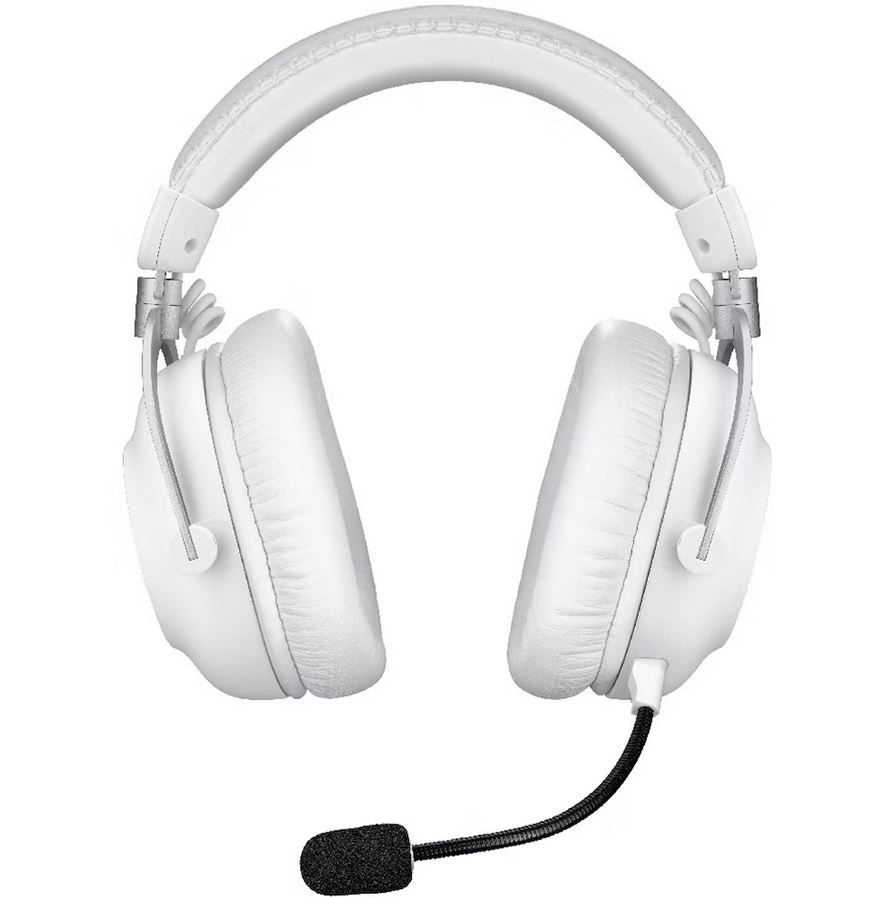 If you're using the headset on a PC, the included 2.4Ghz USB-A dongle is the best way to connect the device to these systems. Alternatively Bluetooth (hold the button for pairing) is available for smart devices or you can used the 3.5mm port with an audio cable for systems such as the Nintendo Switch or Xbox. In terms of latency, the dongle is far superior compared to Bluetooth but nonetheless the latter is still a viable option. Although you can swap between the 2.4Ghz dongle, Bluetooth and 3.5mm audio, it does not support multipoint or simultaneous connections that for most is a moot point for competitive gamers and would more than likely slow down the wireless connection.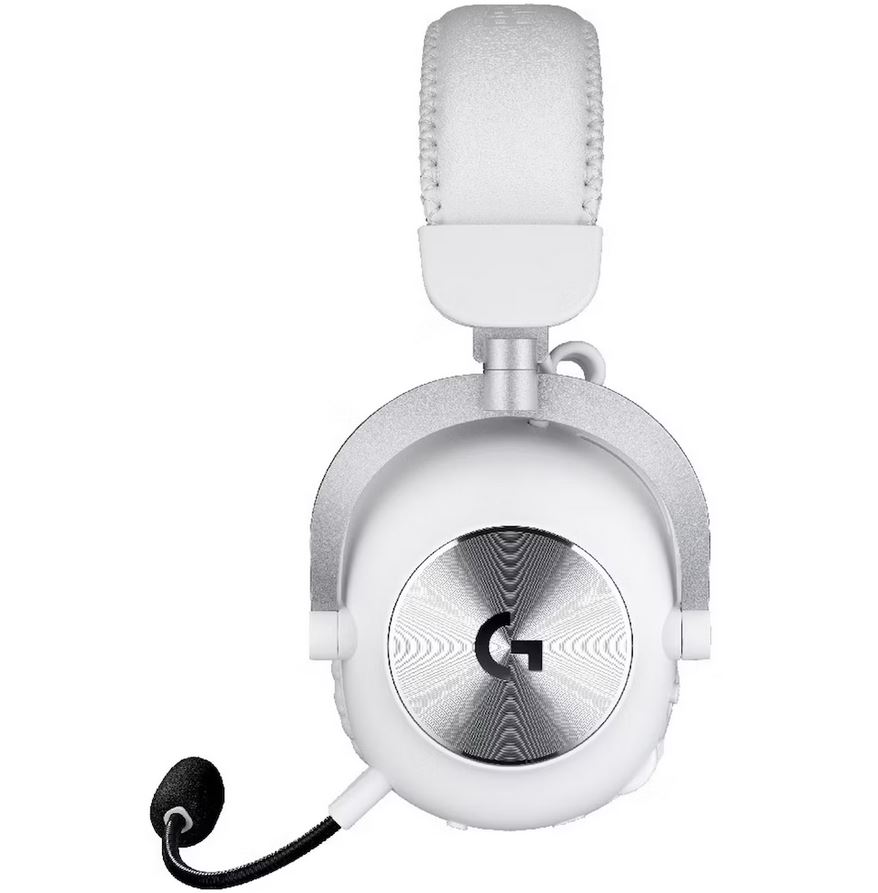 THE AUDIO
Whether you're listening to the thumping bass of explosions or the subtle footsteps of an opponent, the headset ensures every detail is reproduced accurately, enhancing your gaming experience, particularly with DTS Headphone:X 2.0 virtual surround sound enabled via the software. Logitech should definitely be commended in terms of the audio technology and physical audio supports on the G PRO X2.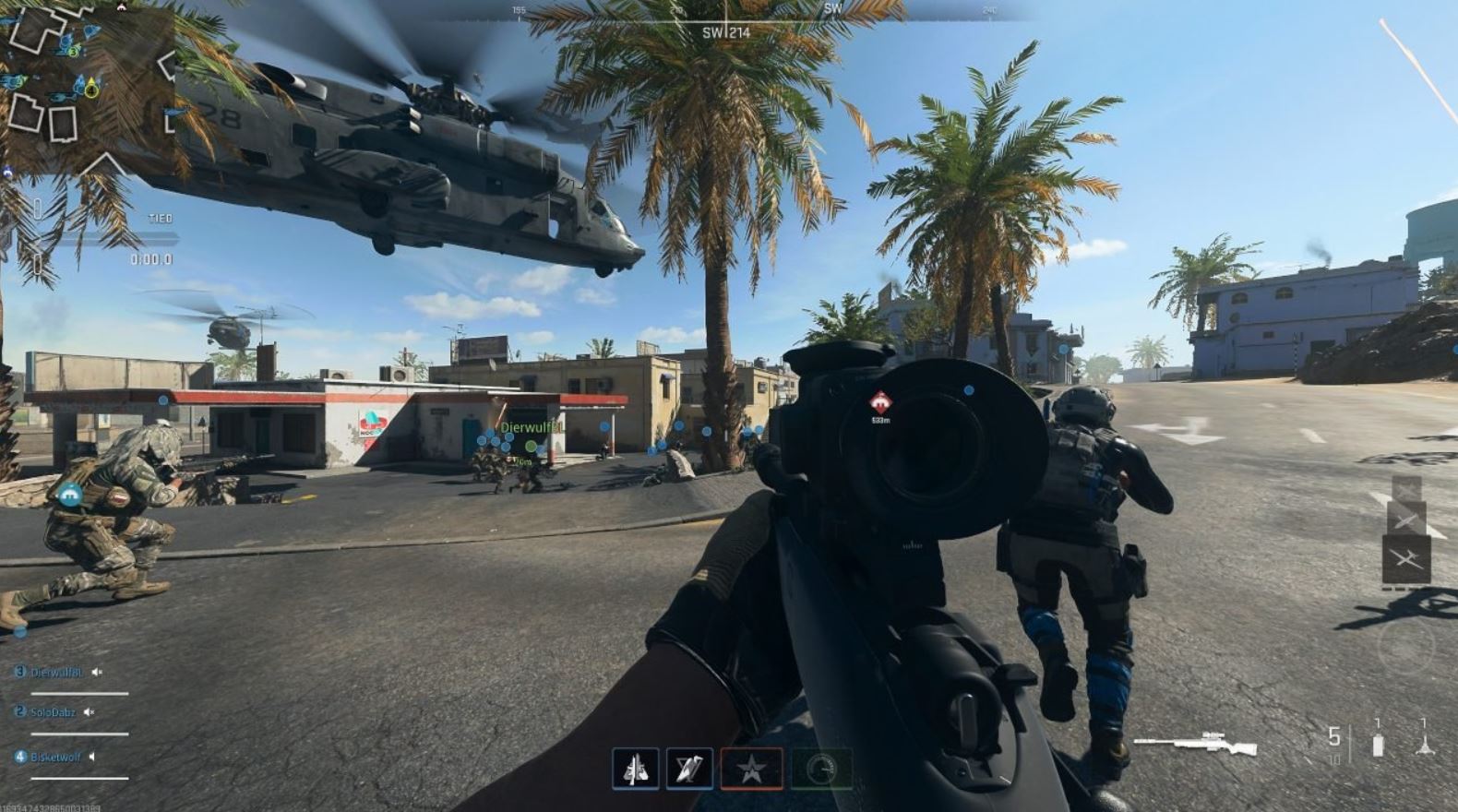 In terms of gaming, we tested the headset with Star Wars Jedi Survivor, Call of Duty Modern Warfare 2, Forza 5, Diablo IV or Fortnite 2 that all sounded like being in your own personal blockbuster as you were right in the midst of the action. Even for consoles that don't support the headset via wirelessly like the Nintendo Switch, the stereo audio quality sounded great for Legend of Zelda: Tears of The Kingdom.
Additionally streaming services such as Netflix (FUBAR) and Disney+ (Secret Invasion) produced clear audio that created that cinema-like immersion. Equally music was clear as was using the headset for calls via Bluetooth. So for non-gaming, the G PRO X2 achieved a high quality of audio.
For wireless performance, the Logitech G PRO X2 offers a lag-free and reliable wireless connection. The headset boasts a low-latency connection that ensures seamless audio transmission without any noticeable delay. This is especially crucial for competitive gamers who require precise audio synchronization for optimal gameplay.
With competitive gaming (or online play), the microphone of the G PRO X2 supports a cardioid (unidirectional) microphone with a 6mm electret condenser that has a frequency response between 100Hz – 10KHz. This results in the microphone successfully picking up my voice without any interference from background sounds and I had no complaints from the friends and frenemies on the virtual battlefields.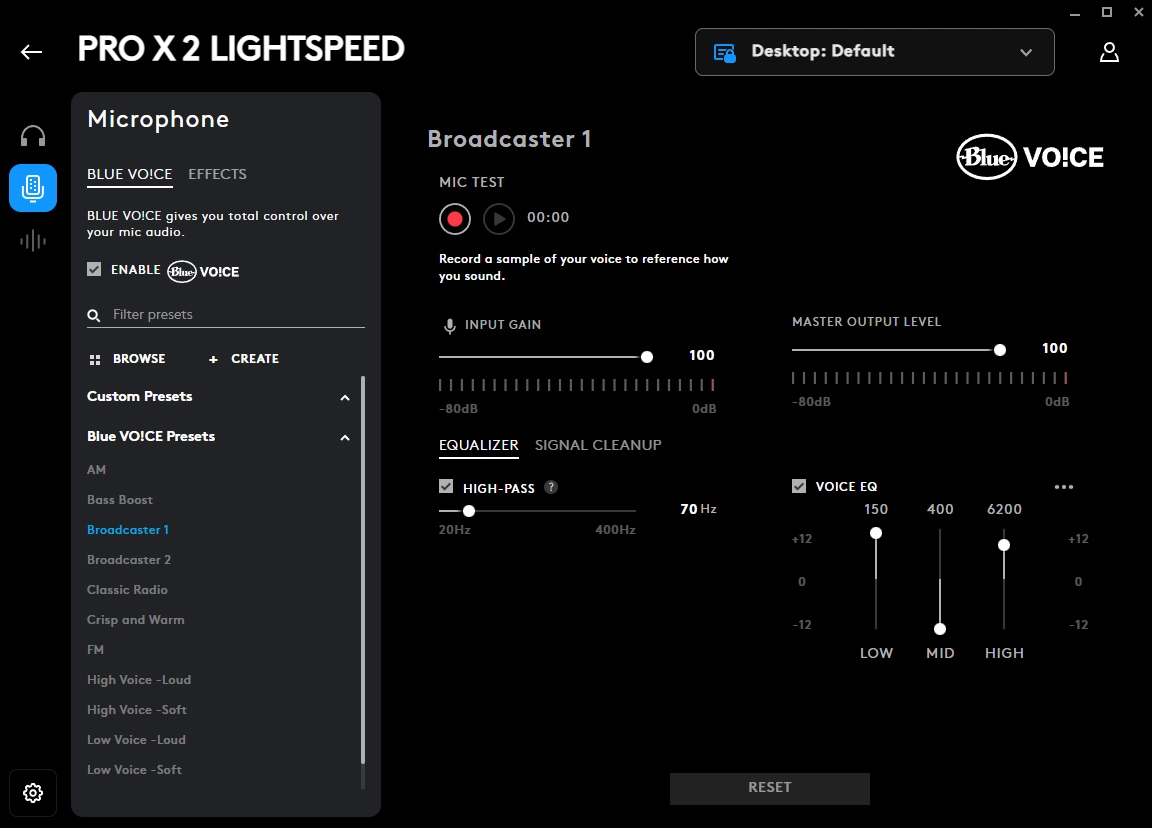 Further, the microphone offers customizable options through Logitech's G Hub software, allowing users to fine-tune their voice settings for an optimal recording and communication. You also have access to the Blue Vo!ce software suite that allows for further fine tuning, including access to the equaliser and options to reduce noise that is great for those wanting to record. Sure it's not a standalone streaming or podcast microphone but it does a good job via the boom mic.
THE BATTERY
As mentioned, the Logitech G PRO X2 Lightspeed offers an impressive battery life of up to 50 hours on a single charge. This ensures that gamers can enjoy extended gaming sessions without worrying about running out of power. Additionally, the headset supports quick charging that is great if you need a quick boost for that wireless experience.
Final Thoughts?
The Logitech G PRO X2 Lightspeed Headset and like previous models again offers an exceptional gaming experience with its impressive sound quality, comfortable design, and advanced features. Whether you're a casual gamer or a professional eSports player, this headset delivers on all fronts. With its wireless capabilities, immersive audio, customizable options, and a long-lasting battery, the PRO X2 Lightspeed is a top contender in the gaming headset market.
Check it out!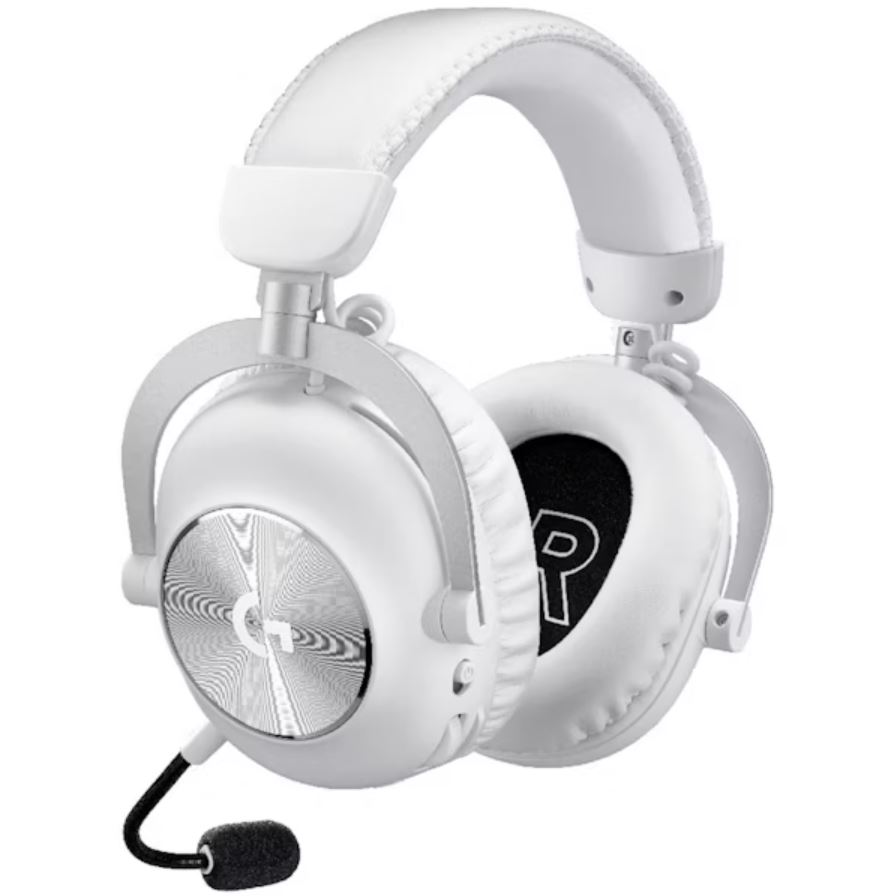 Logitech G PRO X 2 LIGHTSPEED Wireless Gaming Headset Technical Specifications:
Headphone:
Driver: Graphene 50 mm
Magnet: Neodymium
Frequency response: 20Hz-20KHz
Impedance: 38 ohms
Sensitivity: 87.8 dB SPL @ 1 mW & 1 cm
Materials:
Fork: Aluminum
Headband: Steel
Ear and head pads: Memory Foam Leatherette
Extra ear pads: Memory Foam Cloth
Microphone:
Microphone Pickup Pattern: Cardioid (Unidirectional)
Type: Electret Condenser
Size: 6mm
Frequency response: 100Hz-10KHz
Wireless:
Battery Life (Rechargeable): up to 50h
Wireless Range: up to 30m
Connection Type: 2.4 GHz LIGHTSPEED
Physical Specs:
Width: 176 mm (6.92 in)
Depth: 95 mm (3.74 in)
Height: 189 mm (7.44 in)
Weight: 345 g (12.16 oz)
Charging Cable Length: 1.8 m (6.56 ft)