Hardware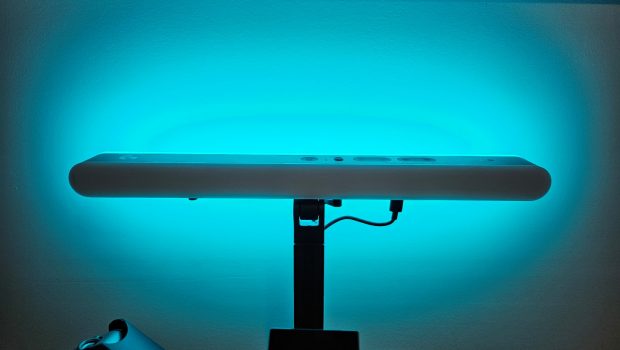 Published on October 25th, 2023 | by Andrew Paul
Logitech G Litra Beam LX Dual-Sided RGB Streaming Key Light Review
Summary: The Logitech G Litra Beam LX Dual-Sided RGB Streaming Key Light is a must have for those looking for colourful room aesthetics and a natural streaming light.
Colours, colours everywhere!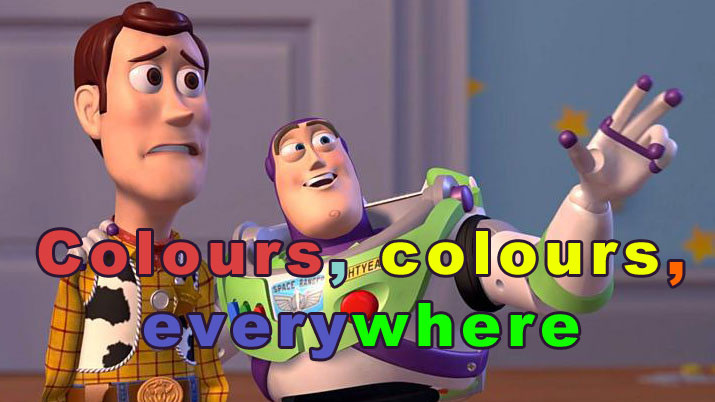 Made for streamers or gamers who love super-cool lighting, the Logitech G Litra Beam LX Dual-Sided RGB Streaming Key Light ($269AUD Oct 2023) is two-sided streaming light to showcase you and your room. The front light has been designed to a create natural light for streaming, whereas the rear allows you to change the RGB lighting in your room to create the perfect ambience.
It actually looks quite spectacular with its kaleidoscope tech lighting magic.
Although this streaming light has been designed to easily use with the Logitech G HUB architecture, you can also control the G Litra Beam LX with on-board controls as well which increases the scope of who can use this device. However Logitech owners will be pleased to know that it also syncs to their other Logitech G gear such as keyboards and mice in order to provide RGB lighting consistency across multiple devices.
Again impressive!
Key Features
Dual-Sided RGB and Key Light: The Litra Beam LX delivers natural skin tones and a radiant look for your streams while illuminating your space with LIGHTSYNC RGB accent lighting
TrueSoft Technology: This front-facing key light for streaming is powered by TrueSoft technology for cinematic colour accuracy and advanced diffusion that eliminates harsh shadows
LIGHTSYNC RGB: Rear-facing RGB light features 16 million colour combinations controlled by LIGHTSYNC for an immersive gameplay experience
Bluetooth Control with G HUB: Connect via Bluetooth or USB-A for deep control of your streaming light and RGB synchronization with your Logitech G LIGHTSYNC mouse, keyboard and headset
Safe to Stream All Day: The Litra Beam LX video light has cleared even the strictest UL testing guidelines for all-day streaming
Fine-Tune Your Look: Adjustable on both sides; buttons offer brightness, colour temp (2700K – 6500K) and RGB settings; hold down for continuous adjustment
The Ultimate Desktop Fit: The slim, elegant design goes where other key lights can't, making it easy to achieve creative lighting effects in your unique space
As you can see from the above features, the Logitech G Litra Beam LX Dual-Sided RGB Streaming Key Light is the perfect streaming or gaming accessory that successfully lightens up any room in colourful style. From a streaming perspective, the front LED helps create a more natural and radiant skin tone, including removing shadows on your face that adds a huge level of professionalism on your videos for a platform like YouTube or Twitch!
In terms of connectivity, the device is powered by a mains connection – a generous 3 metre cable is included plus it also comes with a USB A to C cable in order to connect it to your gaming rig that in essence connects it to your other Logitech G Gear. Once connected to your gaming rig or streaming machine which is done by plugging in the Litra Beam LX into the mains, attach the USB cord and you're ready go. However if you install the Logitech software, it maximises its functionality.
It's that easy.
Technical Specifications
Plug in Power;
LED driver, 12V 2A, 24W, 4.0*1.7mm DC connector, 3 meters cable;
USB A to C cable, OD 3.5mm, length 2.0 meters, for data transmission only
Maximum DC power 13.5W; (6.3W Bi-colour side, 7.2W RGB side)
Up to 400 Lumens + on Bi-colour side
Bi-colour 2700K – 6500K; RGB 16 million colours;
Physical button, Bluetooth and USB-C
Unboxing Gallery
Box contents
Litra Beam LX LED light
Desktop stand
3 m power adapter
2 m USB-C to USB-A cable
User documentation
Setup Gallery
Final Thoughts?
The Logitech G Litra Beam LX Dual-Sided RGB Streaming Key Light is a very clever device for both streamers and gamers that really augments how lighting is used in your room and of course for your videos. The front light does an excellent job at "beautifying" your face, whereas the rear RGB spectacularly creates a myriad of colours and special effects in your room that can be quite bright or low.
All in all another great product from Logitech!