Hardware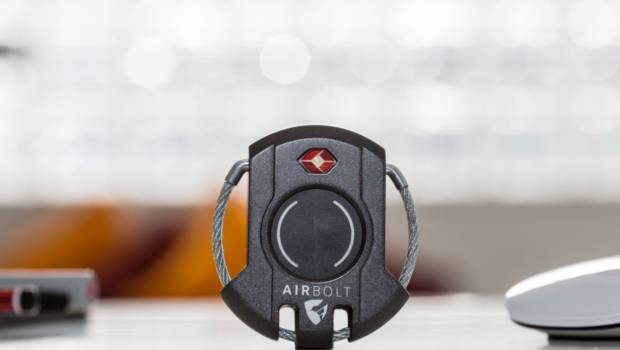 Published on August 14th, 2018 | by Admin
LOCK AND LOADED: AIRBOLT THE GAME-CHANGER AND THE LIFESAVER
The AirBolt is not the first smart lock for your luggage and possessions but this is the first true lock for your luggage and possessions. Available through Fone King the world's first Bluetooth smart travel lock is perfect for travellers, outdoors adventure-seekers, on-the-go business people, parents, gym bunnies, beachgoers, students and roommates. There is no need to carry keys or combinations around and through the location tracking installation, you can follow and locate the exact spot of your possessions. The product started on Kickstarter.
The AirBolt is the smart way to secure your most prized possessions and can be used when travelling, at work or on the move. Simply lock and go. Through the advanced technology, you're in control. You can share and manage the access to your AirBolt with the app. You can also set a back-up password and (the best part) track your belonging with a location tracker!
The light weight and compact lock is perfect for a range of occasions:
Adventure: Lightweight and compact, the perfect companion to take camping trip or fishing
Boating: Securing items or locking up items upon a boat or vessel
Travel: Secure and track your suitcase
Gym: No locker, no worries! Lock and locate bag on your phone while you work out
Beach and outdoor activities: swimming at the beach, working out in the park – possessions can be locked and tracked
Office: Keeping personal of confidential items locked away
Parents: Clasped on pram whilst travelling overseas or to keep certain items babyproofed
Students and Flatmates: keeping possesions safe in share houses and at campus or in uni
Keeping belongings safe no matter where you go or what you are doing!
RRP $119,95 and available at Fone King
Key Features:
Your phone unlocks your phone
The AirBolt is weather resistant
Crowdsourced location tracking
Rechargeable battery via micro USB
Proximity alerts
Through the app you can access the history of your lock
Bluetooth enabled