Comics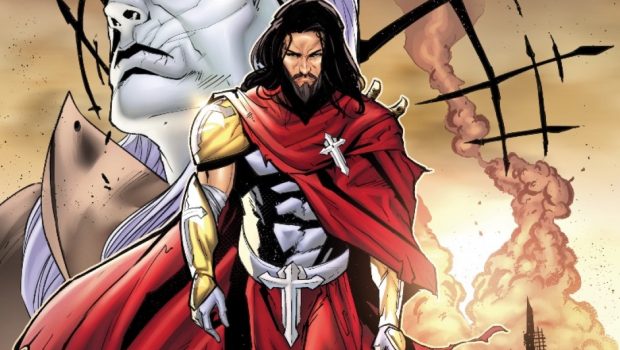 Published on January 29th, 2022 | by Andrew Bistak
LOADED BIBLE: BLOOD OF MY BLOOD #1 REVEALS IMPRESSIVE LINEUP OF VARIANT COVERS
Steve Orlando (Commanders In Crisis, Extreme Carnage,
Marauders), Tim Seeley (Hack/Slash, Nightwing, Robins), and Giuseppe Cafaro's (Suicide Squad, Red Sonja) upcoming Loaded Bible miniseries, titled Blood of My Blood, will feature an impressive lineup of variant covers hitting shelves on Ash Wednesday in March.
The six issue miniseries event is produced by Arancia Studio—the Italian media company which worked on Mirka Andolfo's bestselling Image Comics titles and with the surprising Deep Beyond and Commanders in Crisis.
In Loaded Bible: Blood of My Blood, decades after the events of the original cult series, Jesus' vampire-hunting clone is a bigger outlaw than ever, and now, he faces a threat like no other. It's the guardian of the forsaken versus the forsaker himself. Because this time, the church has cut a deal with the vampire nations to unite under their resurrected savior—Dracula!
Loaded Bible: Blood of My Blood #1 will be available at comic book shops on Wednesday, March 2:
Loaded Bible: Blood of My Blood #1 will also be available for purchase across many digital platforms, including Amazon Kindle, Apple Books, and Google Play.